Check out our brand new archives!  Each show will be available immediately after it comes off air.
The J.T. Show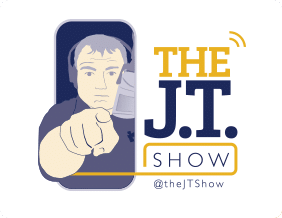 &nbsp
8/4/14: 11:06 Dr. James Hubbard &nbsp
&nbsp
–To listen, click on the title of the Show you would like to listen to below.  Then, click the play button above.  You can click anywhere within the timeline of the player to fast forward to a specific segment.