Check out our brand new archives!  Each show will be available immediately after it comes off air.
PrimeTime with Don Taylor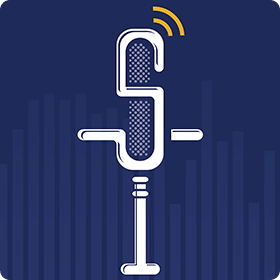 &nbsp
8/12/14: Bruce Van Natta - author, "A Miraculous Life".&nbsp
&nbsp
–To listen, click on the title of the Show you would like to listen to below.  Then, click the play button above.  You can click anywhere within the timeline of the player to fast forward to a specific segment.
13362 Recordings. &nbsp&nbsp
| | | |
| --- | --- | --- |
| Recording Name | Notes | Date |
| Gallo Radio Show | 7:00 am- Pete Perry: Hinds County Chairman, 3rd Congressional District Chairman || 8:30 am- Tanya T. | 6:00am 6/6/14 |
| Head to Head | | 3:00pm 6/5/14 |
| The J.T. Show | 11:00 a.m.: Michael Watson, MS State Senator/Distr... | 10:00am 6/5/14 |
| Gallo Radio Show | 7:00 a.m.: Secretary of State Delbert Hosemann wil... | 6:00am 6/5/14 |
| Head to Head | | 3:00pm 6/4/14 |
| The J.T. Show | 10:05 am- Andy Taggart/Political Analyst | 11:00 am- Henry Barbour – Partner/Capitol Resources : TOPIC: Mississippi GOP primary inconclusive | 10:00am 6/4/14 |
| Gallo Radio Show | 7:30 am- Phil Bryant - Governor of MS : MS GOP Primary Race between Cochran and McDaniel | 6:00am 6/4/14 |
| Head to Head | | 3:00pm 6/3/14 |
| The J.T. Show | 10:10 a.m.: Bob Ghetti, General Manager for SuperT... | 10:00am 6/3/14 |
| Gallo Radio Show | 7:30 a.m.: Secretary of State Delbert Hosemann wil... | 6:00am 6/3/14 |
| Head to Head | | 3:00pm 6/2/14 |
| The J.T. Show | 12:05 pm- Secretary of State Delbert Hosemann | 10:00am 6/2/14 |
| Gallo Radio Show | 7:30 am-Mississippi Republican Party Executive Director Joe Nosef | 6:00am 6/2/14 |
| The J.T. Show | 12:00 pm- Malcolm Reed- BBQ | 10:00am 5/30/14 |
| Gallo Radio Show | 7:30 am- Kevin Camp- Attorney for Clayton Kelly | 8:30 am- Tanya T.- Comcast Entertainer | 6:00am 5/30/14 |
| Head to Head | | 3:00pm 5/29/14 |
| The J.T. Show | 12:05 pm- Travis McDonald, Marc McCleskey, and Randy Newell - MS Wildlife, Parks, & Fisheries | 10:00am 5/29/14 |
| Gallo Radio Show | 7:30 a.m.: Sam Hall, Assistant Managing Editor for... | 6:00am 5/29/14 |
| Head to Head | | 3:06pm 5/28/14 |
| The J.T. Show | 10:05 am- Chip Ward- News MS Reporter | 11:05am - ... | 10:00am 5/23/14 |
| Gallo Radio Show | 7:00 am- John Reeves- representing Mark Mayfield, a vice chairman of the Mississippi Tea Party | 7:30 am- Chip Ward- News MS Reporter | 6:00am 5/23/14 |
| Head to Head | | 3:00pm 5/22/14 |
| Head to Head_5_22_SteveShaw | | 3:00pm 5/22/14 |
| The J.T. Show | 11:00 am- Marty Wiseman - Director of the John C. Stennis Institute/Professor of Political Science | 12:00 pm- Geno Lee- owner of Big Apple Inn | 10:00am 5/22/14 |
| Gallo Radio Show | 7:30 am- Matt Steffy/MC Law Professor | 8:00 am- Amber Douglas- Senior Market Advisor MWG Senior Services | 6:00am 5/22/14 |