Check out our brand new archives!  Each show will be available immediately after it comes off air.
The J.T. Show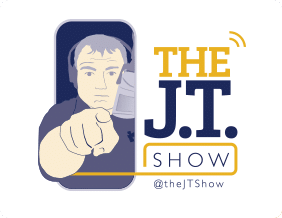 &nbsp
8/15/14: 12:00 pm- Dick Guyton - Executive Dir/Elvis Presley Birthplace & Museum | 12:30 pm- Damien Redmond - from Cruger, MS was hit by a drunk driver last year while he was headed back to school. He has had 14 surgeries trying to recover from the crash. And Carol Mann with MDOT&nbsp
&nbsp
–To listen, click on the title of the Show you would like to listen to below.  Then, click the play button above.  You can click anywhere within the timeline of the player to fast forward to a specific segment.