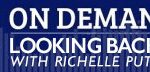 The term "fake news" isn't new – it's been around for decades, but last year Mark Zuckerburg, founder of Facebook, used the term in a speech. Then, in January, then President-Elect Donald Trump called a major media outlet "fake news". The term has taken off and it seems more and more hoax websites are popping up.
So how can you spot something that's not true?
If it sounds fake, it probably is. That headline that caught your attention? It was written to catch your attention, and could very well be untrue.
Check the web address. A fake or lookalike web address (URL) is a sign that something isn't quite right. One way hoaxers get you is by misspelling or changing the letters around for legitimate news sources.
Who is this source? Is it for real? Hoax sources will name themselves something close to a real news outlet. Double check it is who you think it is, before believing what you read.
Photos can be manipulated, so seeing isn't always believing.
Are sources named in a story or does it sound like gossip at the beauty salon? Legitimate news names sources and will tell you where they got that information. Hoax sites will rely on hearsay or make something up altogether.
Who else is reporting it? If this is the only site and no one else has it, be skeptical of really big sensational headlines.
Is the story satire? Sites like The Onion and Funny or Die will create stories that are a take on news of the day.
Bonus tip: When it doubt, leave it out of your news feed.
Dawn Dugle and Paul Gallo talk fake news, iPhone thieves and cutting the cord on Friday's edition of The Dugle Report. And it was all captured on Facebook Live:
Before the Operation: Healthy State fitness program can get started, everyone goes through a fitness assessment. Dawn Dugle shares her thoughts after the 30 minute assessment.
John Hardy from the Mississippi Museum of Natural Science stopped by the studio to talk to you about seeing more snakes now that spring has sprung, and he brought some of his reptilian friends with him. Program Director Will East is deathly afraid of snakes, and he managed to keep it together while John pulled out some smaller snakes. Will was having none of it as soon as he got a glimpse of the BIG Diamondback Water Snake.
John couldn't let anyone hold the snakes, but Ryno and Sarah from NewsMS were just fine petting the Red Milk Snake while John held it. Will was shuddering behind the glass in the studio by this point.
You can go back and check out the full Facebook LIVE video from the studio, featuring all of John Hardy's snake friends below.
We have LIVE snakes LIVE in studio right NOW! John Hardy from the Mississippi Museum of Natural Science brought some friends!

Posted by SuperTalk Mississippi on Monday, April 17, 2017
Donald Trump's press secretary Sean Spicer had a little gaffe recently that made him the key focus of criticism in main-stream news cycles. Gallo has some advice…
Dont. Mention. Hitler.
Senator Roger Wicker was kind enough to stop by the palatial SuperTalk Studios to discuss taxes, the deregulation of the EPA and other programs/agencies, President Trump's appointees and more in the first segment..
In the second segment, Senator Wicker and Gallo touched on the repeal and replace of "Obamacare," President Trump's meeting with China, Syria and North Korea, and the new Supreme Court Justice
This week, we heard reports of a 14-year-old Chicago boy charged with sexual assault after broadcasting the assault of a young girl over Facebook Live. Then in Michigan, a mom claims her 11-year-old son killed himself after his girlfriend faked her death on social media.
It's a reminder that parents need to talk to their kids about social media.
In this week's Dugle Report, we talk about dos and donts of social media safety.
Do talk to your kids face-to-face
Don't make social media taboo, or the "forbidden fruit"
Don't talk down about social media in front of your kids
Do talk about your own social media use
Do remind them the internet is not private, ever
Do be transparent in monitoring them (Don't create a fake "friend" account to cyberstalk your kids. Let them know you're watching everything they do.)
Do be open to hearing what they have to say and let them know you're listening
There's been a lot of talk about whether there will or won't be a lottery in Mississippi. Earlier this week, Governor Phil Bryant hinted it might be part of the special session called this year. And then there is the question of whether or not the House Speaker, Philip Gunn would support the legislation.
Speaker Gunn asked The Paul Gallo Show for 30 minutes to state his case on the lottery. We talked economics, job creation and the debate over whether the lottery was a money-maker for the government, or a thinly veiled "tax" on the poor. Here's the entire interview…
The scams are getting more intricate online as scammers will do anything to steal your data. They'll even create fake friend profiles and try to get you to friend them.
Have you ever gotten one of those friend requests from someone you're already friends with? The latest approach is where scammers take your friend's pictures, create a fake profile, then try to re-friend you. When you say yes, they ask you for more and more personal information
So what can you do?
We talk about it in today's Dugle Report:
Tuesday brought the "Legislators Roundtable" and Wednesday brings the "Appropriations Roundtable" with Chairman Bucke Clark from the Senate and Chairman John Read from the House sit down for a lengthy discussion on where your money goes and how that is decided.
Speaker Phillip Gunn, and Representatives Trey Lamar and Jason White joined Gallo in-studio for what he calls a "Legislators Roundtable."
They answer questions about the internet tax not actually being a tax, and what is actually going to be done about infrastructure in Mississippi.
This week, Fox News released a survey of President Donald Trump's tweeting, and 50% disapproved of his tweets.
Love him or loathe him, President Trump can teach us all a lot about branding.
He remains consistent to his brand, and isn't afraid to tell you about it.
He engages with people on social media.
He embraces controversy as part of his brand, and goes "all in".
And he starts the conversation, instead of following it.
We talk about that and much more during this week's Dugle Report on The Paul Gallo Show.
Today, the Mississippi Department of Human Services (MDHS) in partnership with the Families First For Mississippi (FFFM) is releasing the first in a series of Better Me Better Mississippi videos highlighting the importance of partnerships with others to assist individuals and families on their path to success. The Generation Plus (gen+) approach requires partnerships as well as braided resources which positively affect change while bringing efficiency into service and benefit delivery.
This service model eliminates overlapping and wasted resources to enhance the overall mission of providing temporary and supplemental support to individuals in their quest for livable wages and independence. The partnership between MDHS and FFFM is one of many that has developed as a result of Governor Phil Bryant's initiative to provide a premier State Workforce Development team.
Our multitude of community partners allow MDHS to address barriers encountered by Mississippi families through a multi-generational approach. The gen+ initiative has four key components: education; economic supports through workforce development; health and well-being along with social capital. The goal is to create a foundation framework within the department so that identified resources and services along with program support are aligned with a generation plus approach to build upon the success of the family as a whole.