The Gautier High School Theatre Department was selected as one of the fifty schools to receive NBC's $10,000 "Rise grant". Rise is a new TV show coming out tomorrow about a group of high school students and their drama team, who came together with the Educational Theatre Foundation and picked fifty schools in the nation who really needed the grant.
Amber West, the theatre teacher at Gautier High School, said to win this award they had to submit a 500 word essay, have an administrator write a letter of recommendation and also submit a video.
"In the description of the video it said to show off your team and past performances, or have your students show their potential in life," West said. "I was talking to the kids and I said, 'We don't want this to be like an ASPCA commercial with dogs and cats through the crates looking all sad, we really need to have fun with this', and we did our own version of a really popular musical called Hamilton which is a rap musical of Alexander Hamilton, where we stated our needs, but also showed off cool stuff that's been hanging out in my room of puppets that we made."
West said the whole video was done by the students and she was just behind the camera filming.
She said the idea came from a collaboration of students, but she gives credit to student Torri Salisbury. The students then got a U.S. history teacher at the school, who is also a professional rapper, to write the rap for them.
"That shows that a theatre department can collaborate with other people to create something together and that's what happened," said West.
West, who is new to the school this year, got the old theatre teacher, who is now an English teacher, to come into the class with her. The two teachers made a sign and held it up along with setting out cake, balloons, and confetti while the students were turned around facing the wall. The students were doing an exercise where they face the wall and think of things that make them happy, while listening to "somewhere over the rainbow".
"When they turned around, I said 'open your eyes' and we were holding the sign, and they just kind of stared for a second because it didn't quite set in, and then one gasp was heard and then the whole room erupted," said West. "I actually had to send an email to my neighboring teacher saying, 'Hey, in-case you think there's kids dying in here, they're doing the opposite,' because we were pretty loud, but for a good reason."
They were the only school chosen for the grant in Mississippi, but West said she is friends with the directors from the other schools who also sent in submissions.
"I respect them and I want them to know how much all of their influence has helped me become a better teacher and I feel like this win isn't just for us, but it's also for all of them," said West.
West stated that in Mississippi, she wants to see art grow, and doesn't want to see it hindered by other important things because without it, she wouldn't be where she is today.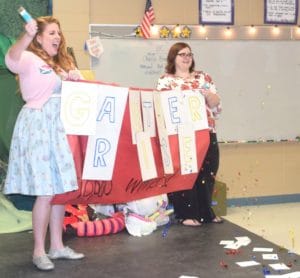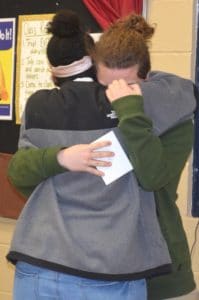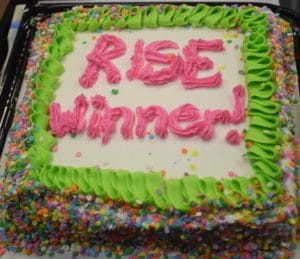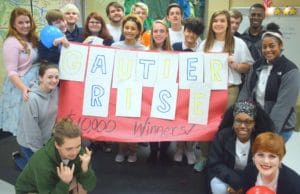 Stay up to date with all of Mississippi's latest news by signing up for our free newsletter here. 
Copyright 2023 SuperTalk Mississippi Media. All rights reserved.