In honor of Breast Cancer Awareness Month, Pearl River Resort and Bok Homa Casino associates showed their support by donating a total of $14,137 to the American Cancer Society on Monday.
Each year, the Resort offers its associates an opportunity to get involved with the breast cancer awareness activities: 'Paint the Promenade Pink' and 'Buttons for the Cause'.
As part of 'Paint the Promenade Pink', hundreds of associates wrote their name, a loved one's name or a positive message on pink ribbon decals. These symbols are displayed on the windows of the Silver Star Promenade and Bok Homa Casino during the entire month of October.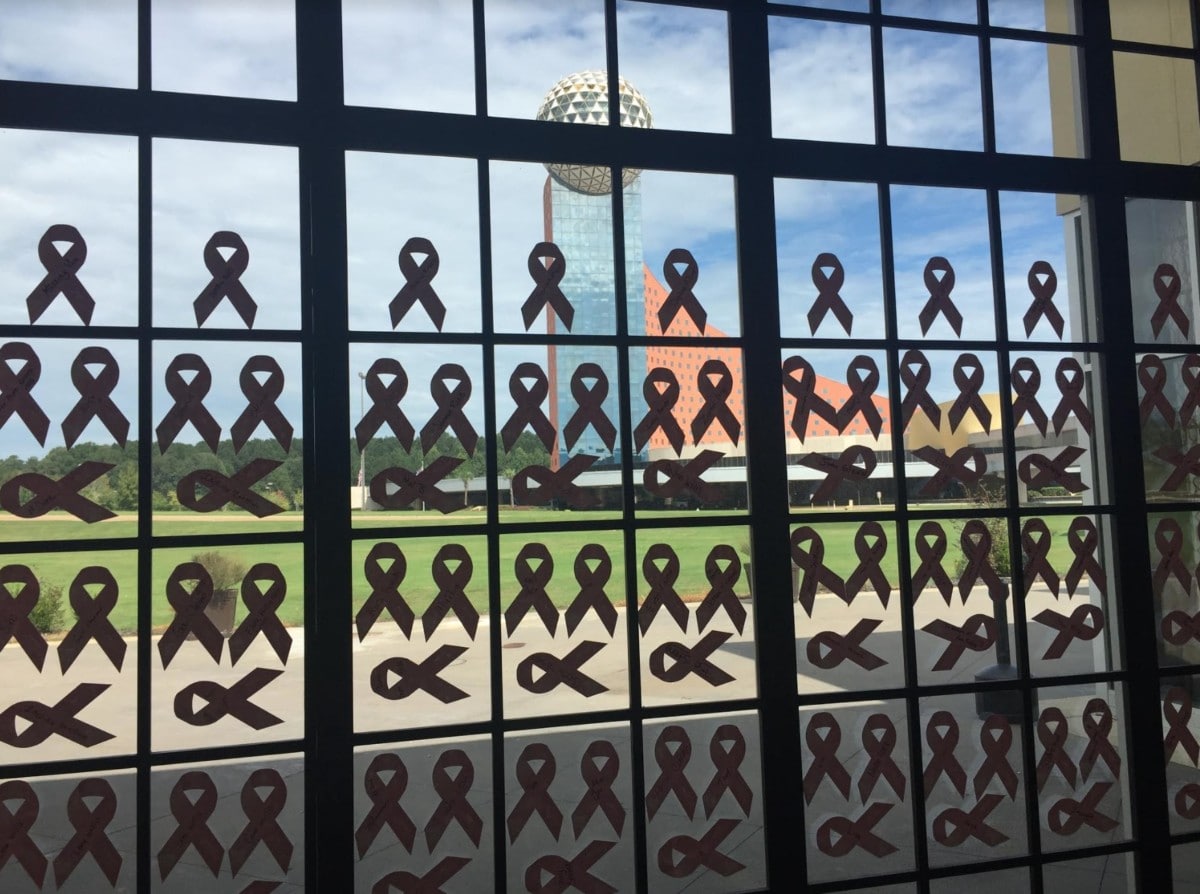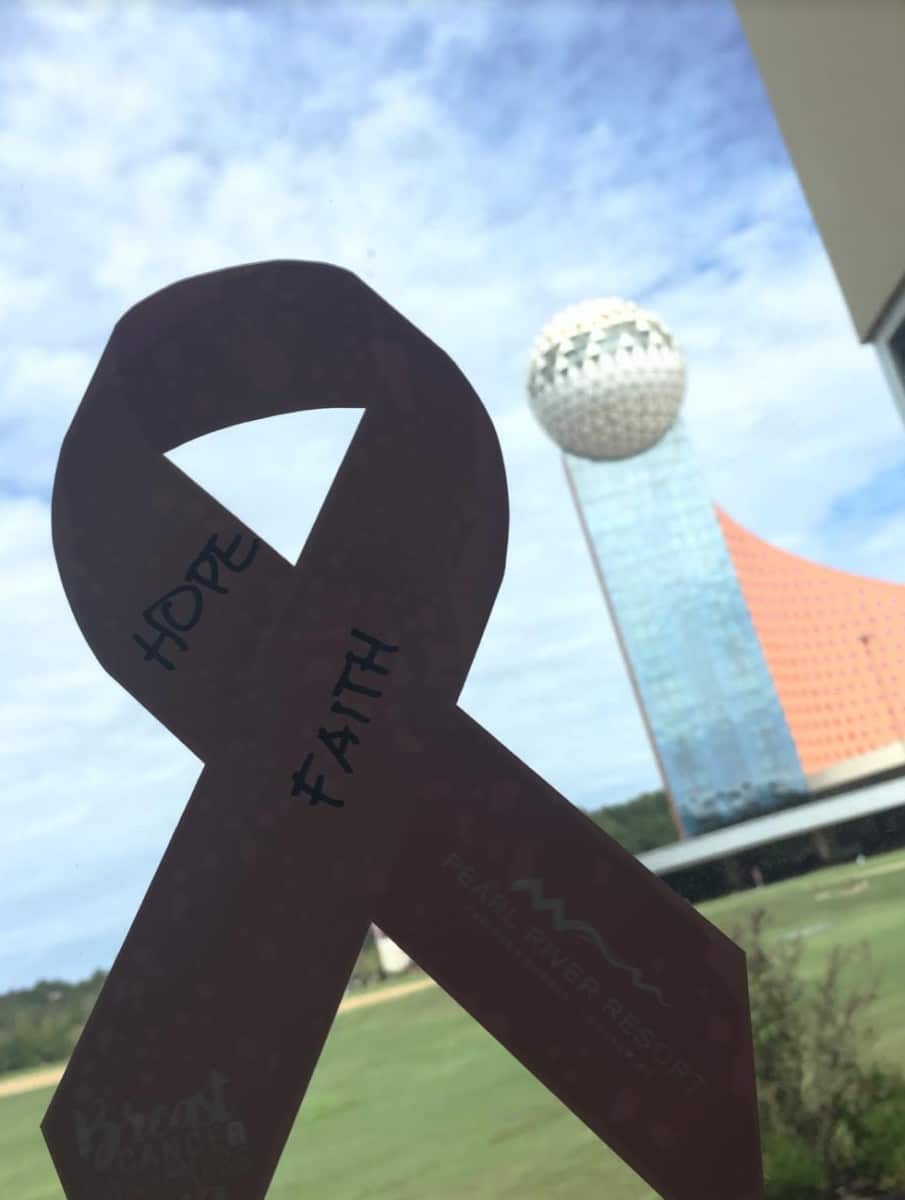 Associates also provided generous donations and received a button and shirt during 'Buttons for the Cause'. Associates wear the shirts and buttons every Friday in October to spread awareness across the Resort properties.
"Each year, our Resort family comes together to make donations to support breast cancer research and help raise awareness to our guests and community," stated Sonny Johnson, Interim President & CEO for Pearl River Resort. "We are now in our sixth year of having these associate activities, and I truly admire our associates' outpour of love to those who have been affected and their continued support in finding a cure."