Photo courtesy of Kelly Donoho/MSU Athletics
Just one day away from week four of the college football season, and there are plenty of storylines to look out for.
Can Ole Miss bounce back from a blowout loss to Alabama? Will Mississippi State show dominance as they open SEC play? And, can USM eliminate turnovers and get a win as they begin conference play? Check out a preview of each matchup below:
Kent State vs. Ole Miss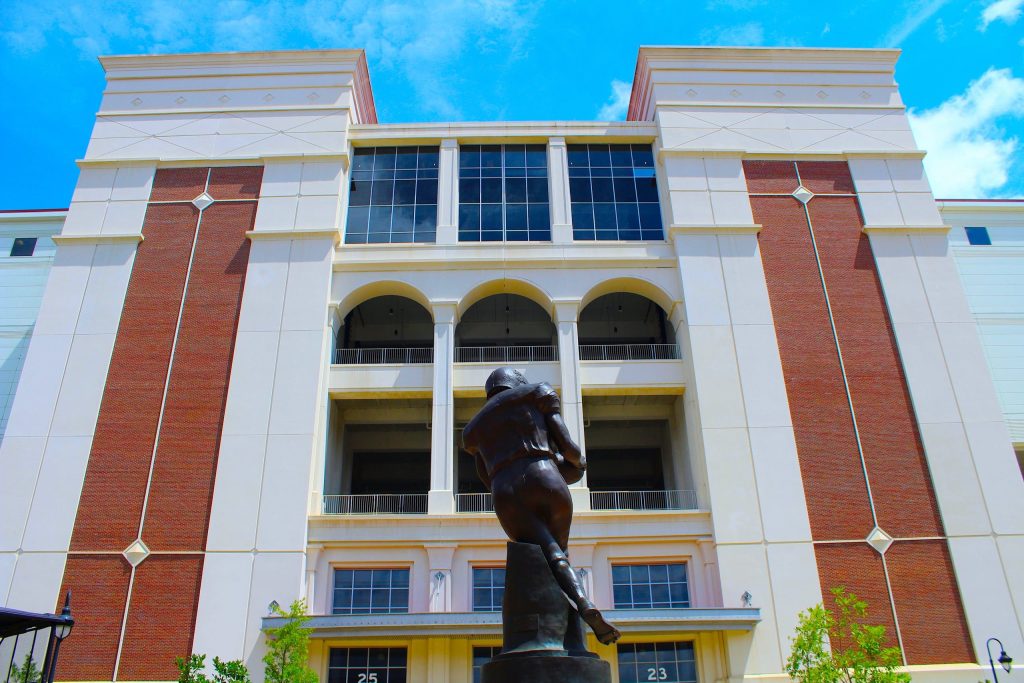 After the Rebels' 62-7 loss to Alabama, head coach Matt Luke stated that they can't allow one game to beat them twice, and they now get the perfect chance to bounce back against Kent State (1-2) at home. 
The Rebel offense, which was explosive in the first two weeks, sputtered against the Tide in week three as they were held to just 250 yards. It also goes noted that 75 of those yards came on the opening play on Jordan Ta'amu's connection with D.K. Metcalf. Ta'amu completed just 7 passes against Alabama with a heavy-emphasis on downfield shots. 
Look for OC Phil Longo to try and get Ta'amu into a rhythm with some intermediate throws and return to a more balanced approach. This will also mean a heavy workload for RB Scottie Phillips and the Rebel running game throughout. While the Crimson Tide haven't given up more than 14 points this season, Kent State has given up over 30 points in 2 of their first 3 games, so this could be the exact matchup the Rebel offense needs this week. 
The elephant in the room for Ole Miss is the defensive effort. The unit was torched once again last week as they allowed 49 points to Alabama in just first half on the heels of allowing 42 points to Southern Illinois the week before. The Rebels have now lost DBs Jaylon Jones and Montrell Custis to torn ACLs and the linebacking core has been affected by injuries as well. With CB Ken Webster battling a nagging injury this week, look for even more young players to see the field on Saturday morning. 
Kent State is 1-2 so far this season with their only win coming against Howard. The Golden Flashes went to Happy Valley to face Penn State last weekend and were blown out by a 63-10 final. KSU was able to muster just 221 yards in the loss, but they may feel that they can move the ball against the Rebels' sub-par defensive unit. If Ole Miss wants to inspire any confidence in their team moving forward, they need to prove KSU wrong and shut them down. 
With a matchup against LSU set for next weekend, the Rebels can't let the Golden Flashes hang around. A convincing win would go a long way for an Ole Miss team that may be struggling with some confidence issues. 
"Any time you're dealt a disappointing loss, the thing is we've been here before," Luke said. "It's not how many times you get knocked down, it's how many times you can get back up. The resilience to get up off the mat and go prepare. This is one of our 12 opportunities, and we have the opportunity to be 3-1, and that's our intention."
Kickoff is set for 11:00 a.m. at Vaught-Hemingway Stadium. 
#14 Mississippi State @ Kentucky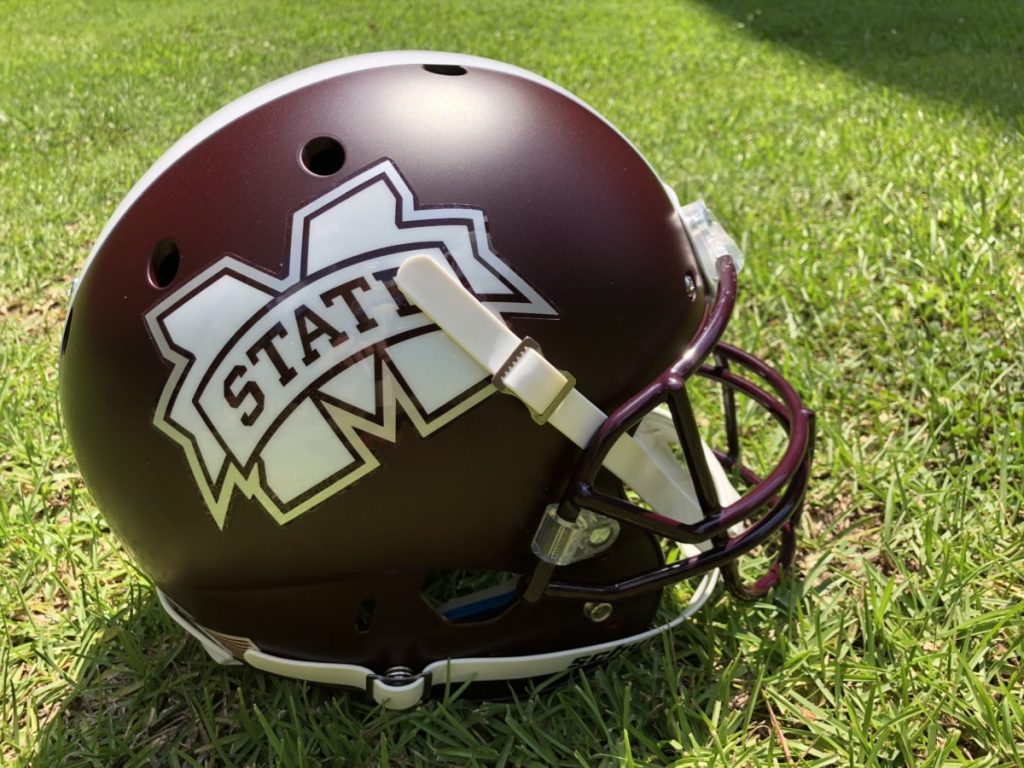 After a very favorable schedule to begin the 2018 season, #14 Mississippi State will take on a worthy opponent as they travel to Lexington to begin SEC play against Kentucky (3-0). 
The Bulldogs have shown the ability to stifle opposing offenses while creating explosive plays on the other side of the ball. Joe Moorhead was brought in to revamp the Bulldog offense, and in the first three games, he has shown the ability to do just that. MSU leads the nation in plays of over 20-yards and they've scored 63, 31 and 56 points in their games so far. 
In week two, Nick Fitzgerald shook off the rust after serving his one-game suspension and accounted for 6 total touchdowns with 4 on the ground on 2 more in the air. A dynamic duo at the RB position with Kylin Hill and Aeris Williams combined with Fitzgerald's running ability will keep the Wildcats guessing all game long. 
Defensively, the Bulldogs defensive line has set the tone for this team and wrecked havoc on opposing offenses. The unit has broken through for 33 tackles for a loss so far this season, which is good for 3rd in the country. Kentucky's rushing attack, led by Benny Snell, will be their first true test of the season, but it appears they're ready for the challenge. Also, some back and forth banter on social media between Snell and Hill may give each team some bulletin-board material heading into this matchup.
In last year's matchup, MSU won 45-7 and bottled Snell up for just 18 yards. This year, Kentucky is led by Snell and new QB Terry Wilson on offense, presenting a new challenge for MSU. Joe Moorhead knows that while last year's team halted the UK offense, this is a new year and they must stay focused. 
"Last week's game's not going to have any bearing on the outcome of this one, nor is last year's game against them. Every year is a new team, and they're playing with a ton of confidence. Rightfully so, they've done a great job in all three phases. The kids are wired in. They're excited for SEC play to start, and I think we will have a great week of preparation," Moorhead said.
Kentucky knocked off Florida for the first time in 31 years to start 1-0 in the SEC and are playing a confident style of football heading into this one.
Kick-off is set for 6 p.m. at Kroger Field. 
Rice vs. Southern Miss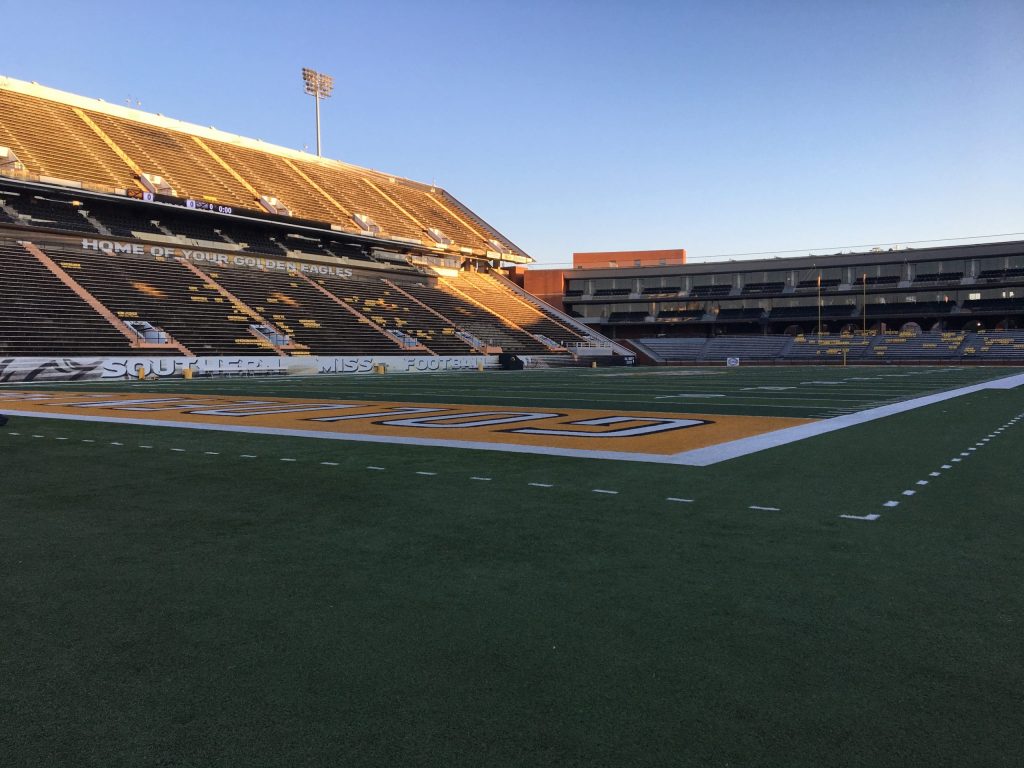 Southern Miss is 1-1 on the season as the open C-USA play against Rice (1-1) at home. The Golden Eagles are coming off of a pseudo-bye week after their game against Appalachian State was called off due to Hurricane Florence. 
The last time USM took the field, they dropped a close game to Louisiana Monroe and turnovers were a problem. QB Jack Abraham fumbled twice and threw two interceptions, including one on a potential game-winning drive with little time remaining. 
"We're just trying to work on doing all the little things to the best of our ability," head coach Jay Hopson said. "The journey as a football coach is that we just want to be better every week. We've got some guys that have playmaking ability and I feel like we're doing some good things. One thing you can't do and win football games is you can't turn the ball over. You can't not execute on high levels and win football games."
This sets up an intriguing storyline as QB Kwadra Griggs has returned from his suspension, and could replace Abraham if he struggles early on. Griggs' ability to eliminate turnovers was a key component of the USM offense in 2017 when he tossed 16 TDs against just 2 INTs. 
Southern Miss has taken three straight in their series with Rice, so the Owls will be coming in looking to grab some momentum back. Hopson knows that they'll have the play their best game if they hope to keep their streak going. 
"They use a lot of different looks, a lot of different personnel groupings and they're a football team that is well coached. Offensively and defensively, they are a football team that has our utmost respect and we know it's going to be a four-quarter game."
Kickoff is set for 6:00 p.m. 
Stay up to date with all of Mississippi's latest news by signing up for our free newsletter here. 
Copyright 2023 SuperTalk Mississippi Media. All rights reserved.