Expected rainfall across the state is affecting this weekend's college baseball schedule. 
With a threat of rain in Oxford later this afternoon, Ole Miss and UAB will now open their series today at 3 p.m. instead of 6. For now, both Saturday and Sunday's games are still on as scheduled and will begin at 1:30 p.m.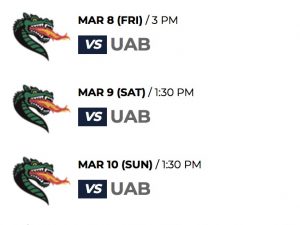 With a 100% chance of rain in Starkville on Saturday, Mississippi State and Maine will play a doubleheader today with game one at 3 p.m. There will a 45-minute break after the game ends before game two begins. There is a high probability of rain this afternoon as well, so things may change once again. The final game of the series will be played on Sunday at noon.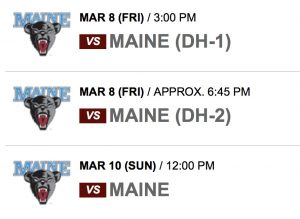 The rain is expected to arrive in Hattiesburg on Sunday, so Southern Miss and Holy Cross will play a doubleheader today beginning at 2 p.m. Saturday's game will start at noon.