Ole Miss
For the second straight weekend in the young 2018 season, Ole Miss has swept away their opponent and own a 7-0 record. Tulane traveled to Oxford this past weekend, and even in the face of some inclement weather, the Rebels were able to take care of business.
After a dominant opening day performance against Winthrop, Ryan Rolison followed that up with another stellar performance for the Rebels on Friday to help set the tone for the entire series. Through five innings, Rollison struck out nine batters and only given up one run on just three hits. Rain eventually made its way to Oxford and the remainder of the game was moved to Saturday. Thanks to home runs from 1B Cole Zabowski and C Cooper Johnson, Ole Miss was able to jump out to a 5-1 lead and held on for a 5-4 victory.
In game two, Brady Fiegl took the mound and was able to stifle the Tulane bats through 6.0 innings. Up 4-1 in the 6th inning, that's when the Rebels put the game out of reach. With the bases loaded, two consecutive wild pitches followed by a few hits and sac fly gave the Rebels a 9-1 lead.
On Sunday, another 5-run 6th inning was the key to victory for Ole Miss. Cooper Johnson's second home run of the day was the key to it all as he belted a 3-run HR over the fence to bust the game wide open. Up 6-2 at the end of the inning, Tulane was only able to scratch across one more run and Ole Miss won 6-3.
The Rebels end their homestand on Tuesday against Murray State.
Southern Miss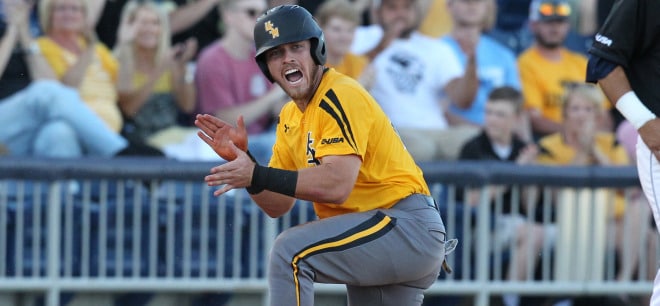 While Ole Miss was able to score enough to win over the weekend, there wasn't a more impressive unit in Mississippi than Southern Miss' offense. The Golden Eagles were able to score 39 runs as they were able to take two out three from Tennessee Martin in series that was scheduled at the last minute. USM was supposed to play in a tournament in Nacogdoches, Texas, but the weather said otherwise.
On any other day, starter Nick Sandlin's 7.0 nearly-flawless innings on the mound would be the story, but USM finished with 16 runs on 17 hits on Friday. Ten different batters were able to get a hit and scored a run. When it was all said and done, the final score was 16-2. Sandlin continues to impress as well, in addition to the scoreless outing, he struck out 14 batters and didn't walk any batters. In two starts, he has a strikeout:walk ratio of 24:0 with a 2-0 record.
Saturday was more of the same for USM, as they were able to put up 13 more runs in a 13-4 win. Sunday saw the Golden Eagles score 10 more runs, but the bats for UTM woke up and put up 13 as they were able to avoid a sweep.
USM faces New Orleans on the road on Tuesday.
MSU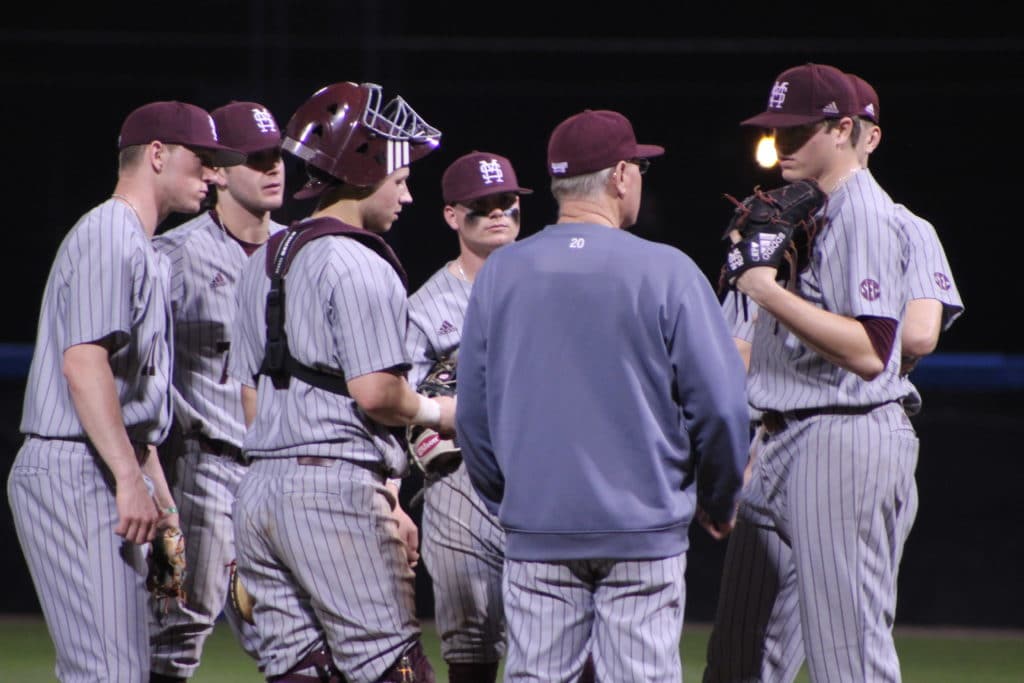 After a chaotic week following Andy Cannizaro's resignation, the Bulldogs traveled to Texas for the Kleberg Bank College Classic. Thanks to two home runs from Josh Hatcher, MSU opened up with a 7-4 win over UC Santa Barbara to pick up their 2nd win of the season. After losing his first start of the season, Konnor Pilkington rebounded with a solid performance to put MSU in a winning position, and Hatcher's 2nd home run of the day sealed the game in the top of the 9th.
The MSU bats were alive in game two, as they beat Nicholls State 14-4. A four-run first inning was the ultimate momentum swing for the Bulldogs as the easily took care of business on Saturday. Freshman Tanner Allen turned in a 3-3 performance with four RBIs. Hunter Stoval also had four hits and Jake Mangum followed them up with three hits of his own.
The Bulldogs three-game winning streak was snapped on Sunday by Texas A&M – Corpus Christie. Tied at 3-3 after five, A&M – CC took the lead in the 6th and the Bulldogs were held scoreless the rest of the way.  Despite the loss, interim coach Gary Henderson says the team showed improvement, but still has work to do.
"Even though seven hits doesn't show it, we had some really good at-bats," Henderson said. "We have made a lot of improvement there. On the mound, we got the leadoff hitter in seven innings. That means you have to do a better job of putting away batters and closing out innings. We just need a little more efficiency and focus on the mound."
The Bulldogs play tonight at 7 p.m. as they take on UT Rio Grande Valley.