Mississippi's severe weekend weather resulted in two tornadoes and one county having to evacuate.
On Friday, the Warren County Board of Supervisors issued a mandatory evacuation for all residents who live in the Eagle Lake area.
As the rain continues this week, they are still encouraging everyone to avoid flooded areas.
Yazoo Valley Electric Power Association also warned Mississippi residents about flooding and included safety tips on how to stay safe during rain and thunderstorms.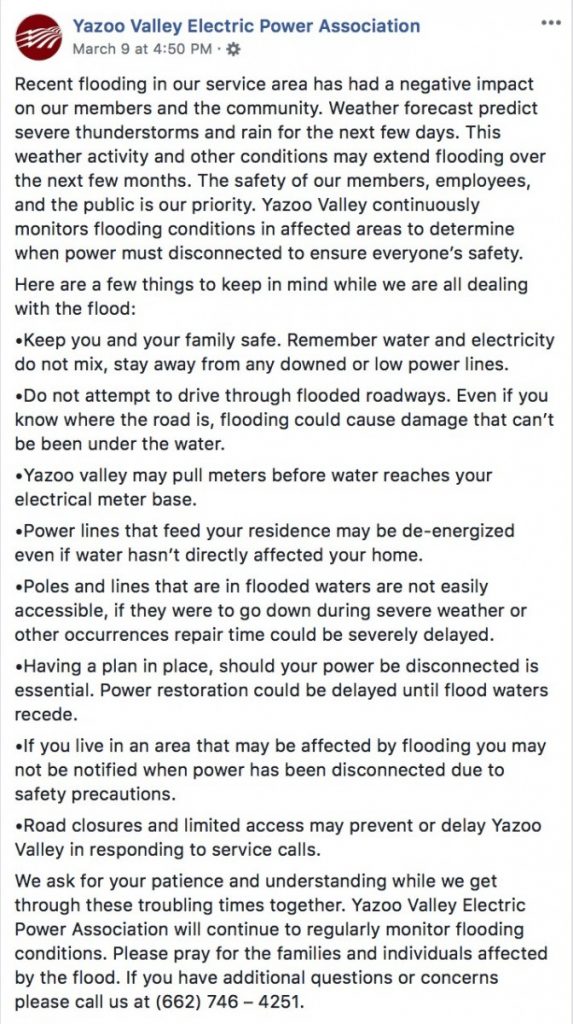 The U.S. National Weather Service Jackson stated that several inches of rain are possible across the ArkLaMiss Wednesday into Thursday and could cause more flash flooding. They are asking Mississippi residents to continue monitoring the weather as the week continues.
Two tornadoes also occurred in Mississippi over the weekend in Tippah and Tishomingo counties. There were no serious injuries or deaths in either tornado.
The Tippah County tornado occurred in Walnut at 2:36 p.m. and lasted for four minutes. It was labeled as an EF-0 with winds 65-70 mph.
The Tishomingo County tornado occurred at Goat Island in Iuka at 5:16 p.m. and lasted for three minutes. It was labeled as an EF-1 with winds 85-90 mph.