National Signing Day may still be in February, but the early signing period saw Ole Miss, Mississippi State, and Southern Miss bring in a lot of talent to their respective rosters. All three schools came into the day with different questions that needed to be answered and various areas of need. Below you'll find a recap of each school's class.
Mississippi State: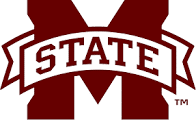 Mississippi State had a looming question heading into the day; with a new head coach who had little time to prepare for the early signing period, how would the class hold up? They had their answer quickly, and MSU came out with a class with depth made up by a multitude of talented players.
Ranked as the #21 class in the country by 247 Sports, the Bulldogs were able to bring in 15 players, including four 4-star recruits. Dan Mullen created a culture of success at MSU, and new head coach Joe Moorhead is looking to build off of that. With his first recruiting class, he sees a lot of potential.
"Just a recruiting class overview, what we were looking for in this class. From a physical standpoint, we wanted to bring in players with a football ability to help us win an SEC championship and compete for a national championship," Moorhead said. "From an intangible perspective, we wanted guys that were smart, tough and disciplined, have great work ethic and care more about team success than individual recognition. You have the handout in terms of the players, the positions, the states, the accolades and all those things. Those are my thoughts on the process, how it's gone down. I'd call it a whirlwind if I had time to stop and think that it was a whirlwind."
Moorhead knew that he needed a couple of explosive wide receivers to make his offense work and that's what he was able to bring in. The #1 player in the state, WR Malik Heath joined the Bulldogs class, swiftly followed by the #1 rated JUCO WR in the country, Stephen Guidry.
"I think it's huge. If you guys have seen what we've done offensively at Penn State and even at Fordham before that, we were a three-wide receiver team," Moorhead said. "We're going to play with mostly 11 personnel. I think Mississippi State, looking at the film, we've had the opportunity as a staff to devote some time to sit back and look at the games from last year. We've gone out to practice and watched the guys. We certainly had a lot of success running the ball here, and I think an area we can improve a little bit is the pass game. Certainly, with three playmakers like [Stephen] Guidry, [Devonta Jason] and Malik [Heath], that's going to help us in that regard. I'm very excited about those guys."
Mississippi State's defensive line, anchored by Jeffrey Simmons, also got stronger throughout the day with the addition of 4-star DE Jaden Crumedy from Hattiesburg. The Bulldogs also added a pair of Mississippi born LBs, Jett Johnson from Tupelo and Sh'mar Kilby-Lane.
Preparing for the future, the Bulldogs were able to hold the commitment of dual-threat QB Jalen Mayden from Texas. Moorhead says that the 6'2 QB has all of the tools to be successful.
"You talk about the composition of a great quarterback and the things that those guys do that allow them to be successful and very successful at this level: number one, intelligence; number two, the ability to beat you with his arm; and three, the ability to beat you with his legs," Moorhead said.
Mississippi State will play in the Taxslayer Bowl against Louisville on December 30th to finish out the 2017 season, and with this class it appears that they are well positioned to improve in 2018.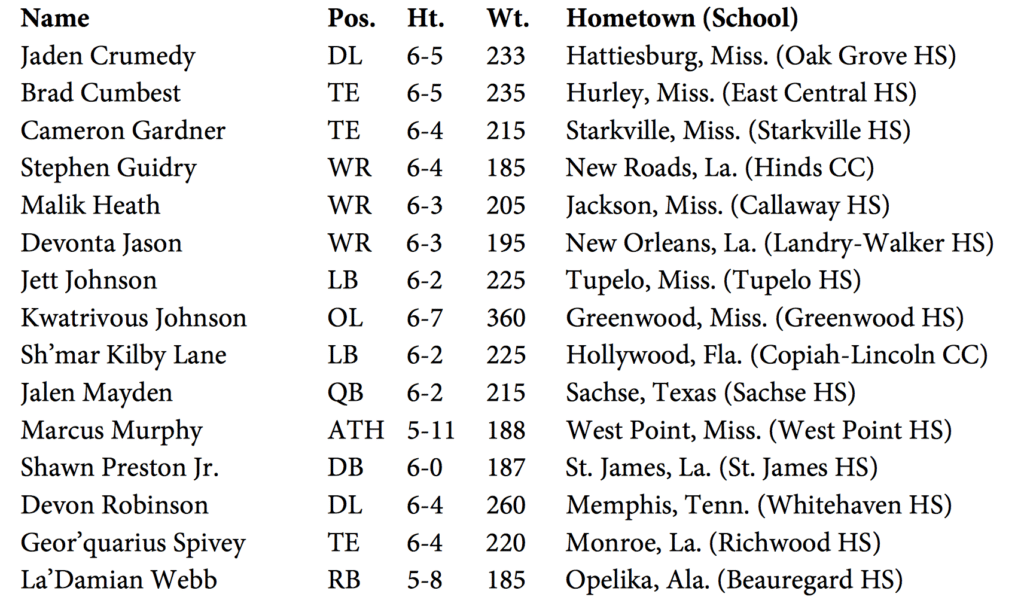 Ole Miss: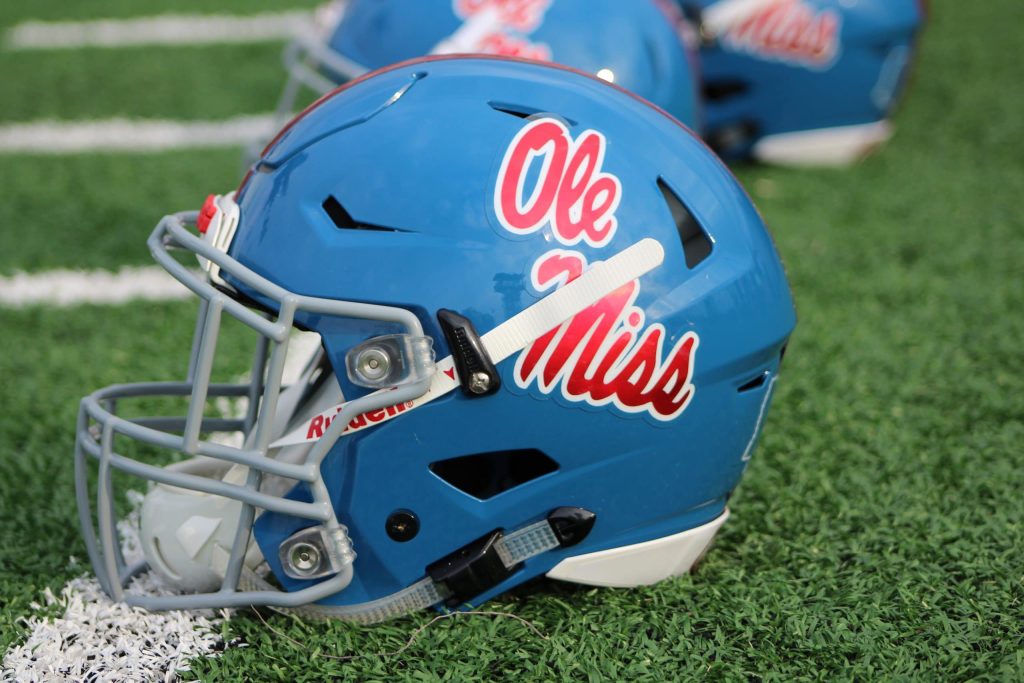 Ole Miss began the day with their 2018 class ranked in the 60's by 247 Sports, but things quickly changed once the NLIs began to come in. The Rebels inked a class of 15 recruits, headlined by 4-star commits QB Matt Corral, WRs Elijah Wood.
Corral and Wood were originally committed to Florida and UGA respectively but decided to flip and join Matt Luke and the Rebels. While many questioned how Ole Miss could build a solid class with the news of a 2018 bowl ban being handed down by the NCAA, Luke said that the NCAA's announcement was a way to finally move forward.
"I think the biggest fear for people is fear of the unknown. Once people know what it is, they can move forward, and I think that's where we were," Luke said. "When you have fear of the unknown people can say whatever they want to say, but now that everything's out there, we're moving past it, and we're just moving forward. We can deal with it and move forward, and I think that's what everybody's doing. That's why you see so much positive momentum moving forward, just because everybody knows what it is. Let's move forward."
While some of the biggest names in the Rebels class were on offense, Ole Miss had plenty of areas of need on the defensive side of the ball which they aimed to fill on Wednesday with ten of the 15 Rebel commits being defenders. DE James Williams was flipped from Mississippi State, DT Hal Northern was an All-American in JUCO last season, as was LB Vernon Dasher. Luke went on to say that in the SEC, you have to have a fast and physical defense, and that's what they are trying to put together.
"In this league, the running backs that you have to play against are obviously big and physical, so you obviously have to have big and physical guys, but you also have to have guys that can play in space, so it's a tough position to find. What we were looking for was physical guys, and guys that could run. Vernon Dasher is a little bit of an under-sized guy, but he can really run and hit. Hess has a lot of length and has the potential to grow into a big linebacker, and then Jacquez is more of a big, physical Mike linebacker that we've been looking for. I just think you identify your needs and go after the best available," Luke said.
The Rebels lose leading rusher Jordan Wilkins, but were able to bring in two backs in the is class including Mississippi high school football's all-time leading rusher Isiah Woullard and JUCO transfer Scott Phillips.
Ole Miss is appealing their 2018 bowl ban, but it appears that even in the midst of some troubled times, the Rebels may not be far away from returning to their winning ways.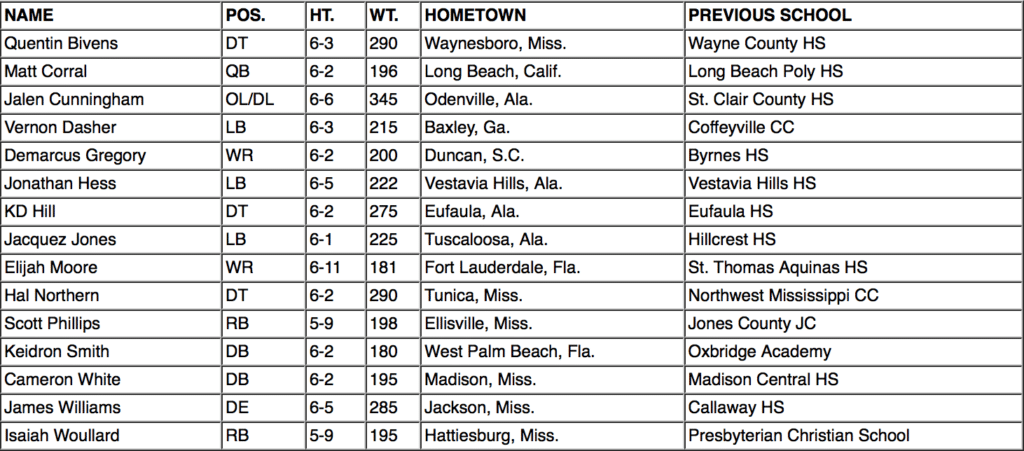 Southern Miss: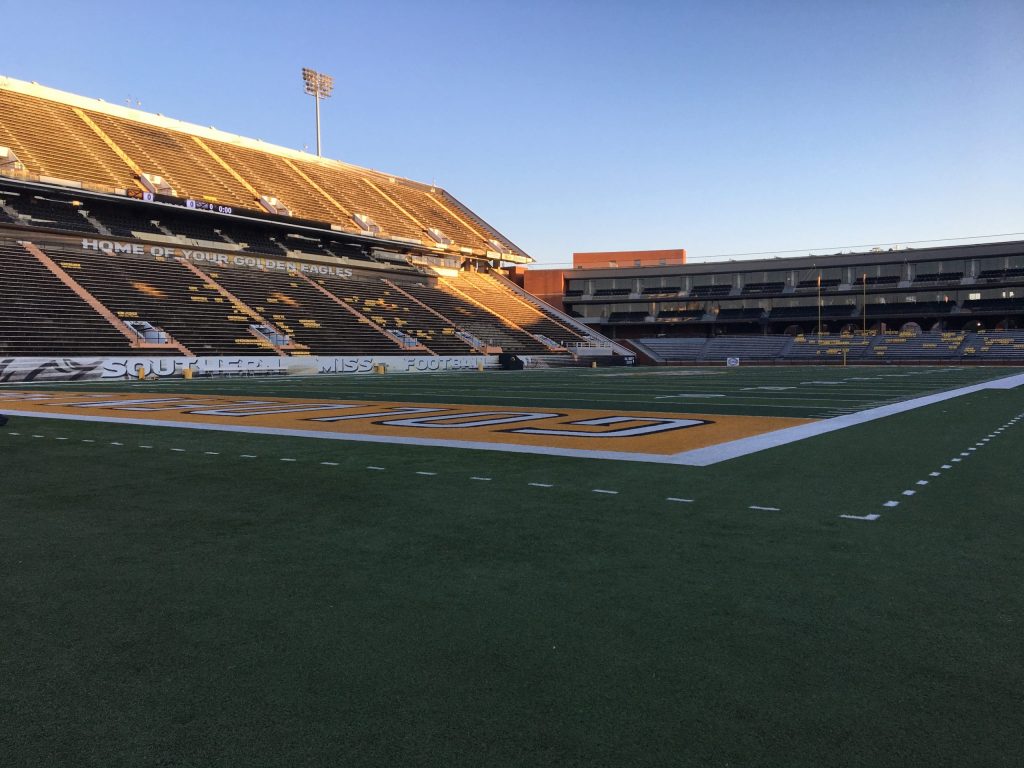 Southern Miss had a successful 2017 regular season and will face Florida State in the Independence Bowl on December 27th. The Golden Eagles were able to fill several needs across their roster and brought in a class of 14 players.
Head Coach Jay Hopson told the Hattiesburg American that they will look to add more players in February, but the ones signed on Wednesday are the ones he knew that the program really wanted.
"I'm not going to sign anybody in December that I didn't just really want. We knew those guys were ready to go as far as academically and things of that nature. I think we'll be looking again at linemen, running back, maybe another DB or so. That'll kind of be our push [in February]."
Despite the QB battle that lasted throughout the season between Keon Howard and Kwadra Griggs, the Golden Eagles brought in JUCO transfer QB Neil McLaurin. The dual-threat QB originally planned to sign with the Minnesota Golden Gophers but elected to remain close to home to play at USM.
"Went through a crazy journey over the past two years or so but I never gave up and I never will. Everything happens for a reason, but I am proud to say that I am able to play closer to home and will make the best of being a Golden Eagle," McLaurin tweeted.
Noticeably missing from the Golden Eagle's class is a running back. The team's biggest threat on offense last season was RB Ito Smith who was a senior. USM has an offer out to several backs across the county, including Jarveon Howard from Columbia, Mississippi.
The class of 14 is made up of seven JUCO transfers including two players from East Mississippi CC fresh off of their NJCAA National Championship. CB Travion Williams and Tairek Johnson will make the trip from Scooba to Hattiesburg.
If Southern Miss can add a few more pieces to their 2018 class after National Signing Day in February, they have a chance to contend for the C-USA title in the coming seasons.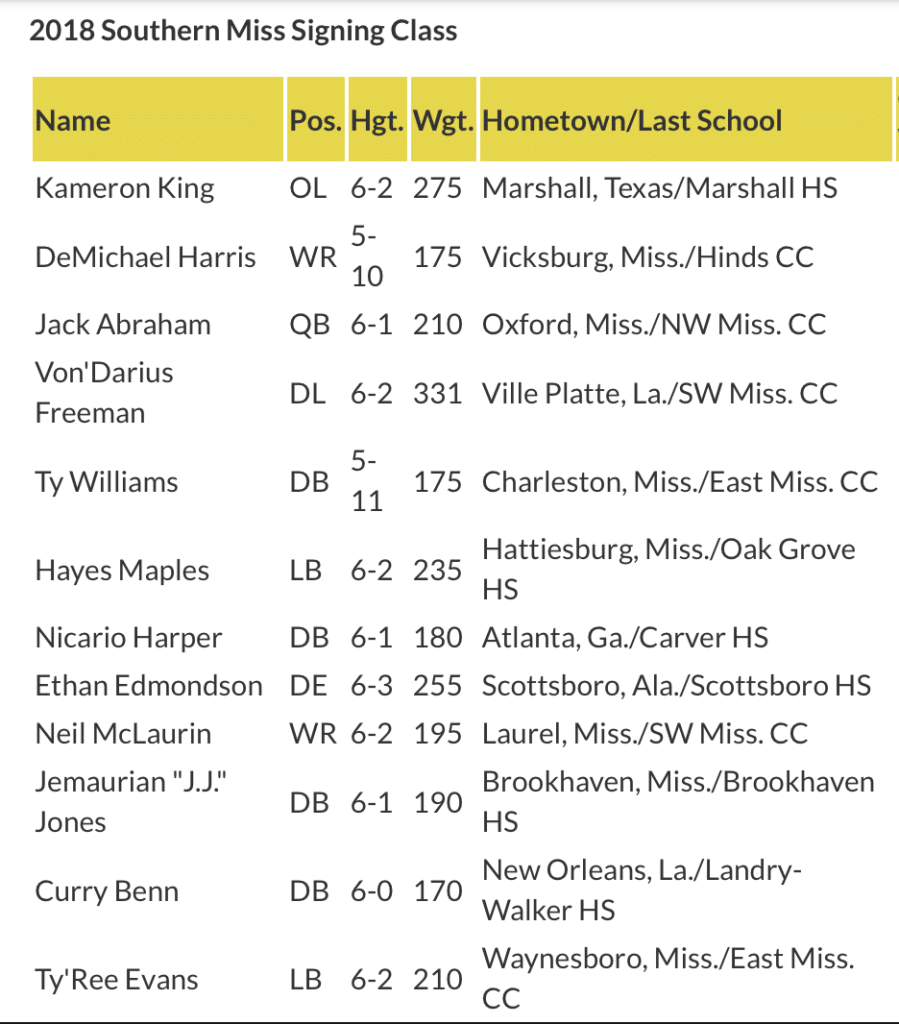 Stay up to date with all of Mississippi's latest news by signing up for our free newsletter here. 
Copyright 2023 SuperTalk Mississippi Media. All rights reserved.