A suspect has been charged after he allegedly opened fire on a Mississippi Highway. 
Marshall County Sheriff Kenny Dickerson confirmed that 28-year-old Brandon Chambers was taken into custody after he allegedly stood in the middle of U.S. 72 in Slayden and fired shots at oncoming traffic.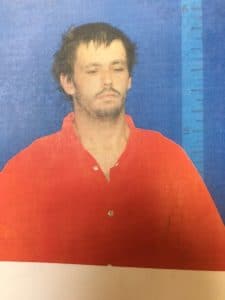 While no one was injured, bullets did come close to striking the drivers in both vehicles. One of the drivers was a mail carrier and the other was in a regular car, and the bullet landed in the passenger seat. 
The mail carrier told officers that the bullet bounced off of the steering wheel in the truck. 
Chambers is from Oakland, Tennessee, but his motive or reason for being in Mississippi are currently unknown. 
In addition to the shooting, police say that Chambers burglarized three homes in the area. Dickerson said that Chambers stole the gun he used for the shooting from one of the homes. After fleeing the scene of the shooting, the suspect was found at a home. After he was arrested, police went inside and found that photos and belongings in the home had been destroyed. 
Chambers has officially been charged with two counts of attempted murder and three counts of burglary.  
Stay up to date with all of Mississippi's latest news by signing up for our free newsletter here. 
Copyright 2023 SuperTalk Mississippi Media. All rights reserved.