WARNING: GRAPHIC IMAGES
UPDATE: Lt. Cal Green with the Adams Count Sheriff's Department said that suspect Tommie Queen has turned himself into authorities after dozens of dogs were found in severely poor conditions on his property in Adams County.
Previous:
Officials in Adams County were called out to 29 1/2 Miracle Road in the Cranfield area after a report of dog fighting. When they arrived what they found was even worse.
Officials found a black pit bull chained to a vehicle in the front yard and more barking coming from the back area of the residence. Officers tried knocking on the door to the home but no one answered.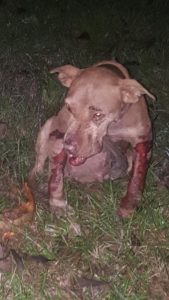 They found 35-40 dogs chained up throughout the wooded area behind the home, several of which had serious injuries.
"You probably have about two acres with nothing but pit bulls. We have dogs, some with their legs bitten off, one with its lower jaw missing. You have a bone yard out here in plain view. They didn't have the decency to bury the dogs," said Sheriff Patten.
Since the number of wounded animals was overflowing for the Natchez-Adams Humane Society deputies reached out to an organization in Wiggins for help and care for the animals. They do expect several to be euthanized due to their injuries.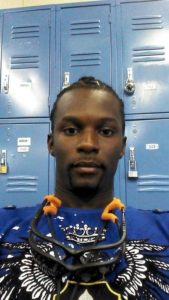 Deputies are still looking for the property owner Tommie Queen for questioning. They did locate a stolen vehicle on the property after running the tag of a 2007 Ford F-250, taken out of Jefferson Davis County.
This is an ongoing investigation.
Stay up to date with all of Mississippi's latest news by signing up for our free newsletter here. 
Copyright 2023 SuperTalk Mississippi Media. All rights reserved.