With an 11-3 win at Pearl's Trustmark Park last night, Ole Miss has swept the season series against Southern Miss.
Going into the game, many wondered how the Rebels would respond coming off of their first series loss of the season against Mississippi State. They quickly answered that question with a 6-run 2nd inning to take a commanding lead. The inning was highlighted by a 3-run home run from Chase Cockrell, his 4th of the season.
"I thought it was just a double, I didn't think it was getting out. When I rounded the bag, I saw it bouncing on the hill and thought it was a ground-rule double, but then the umpire told me it was home run," Cockrell said after the game.
LF Thomas Dillard had the game-winning HR for the Rebels last time out against USM, and he added 3 RBIs in this contest, including a 2-RBI single in the 2nd inning.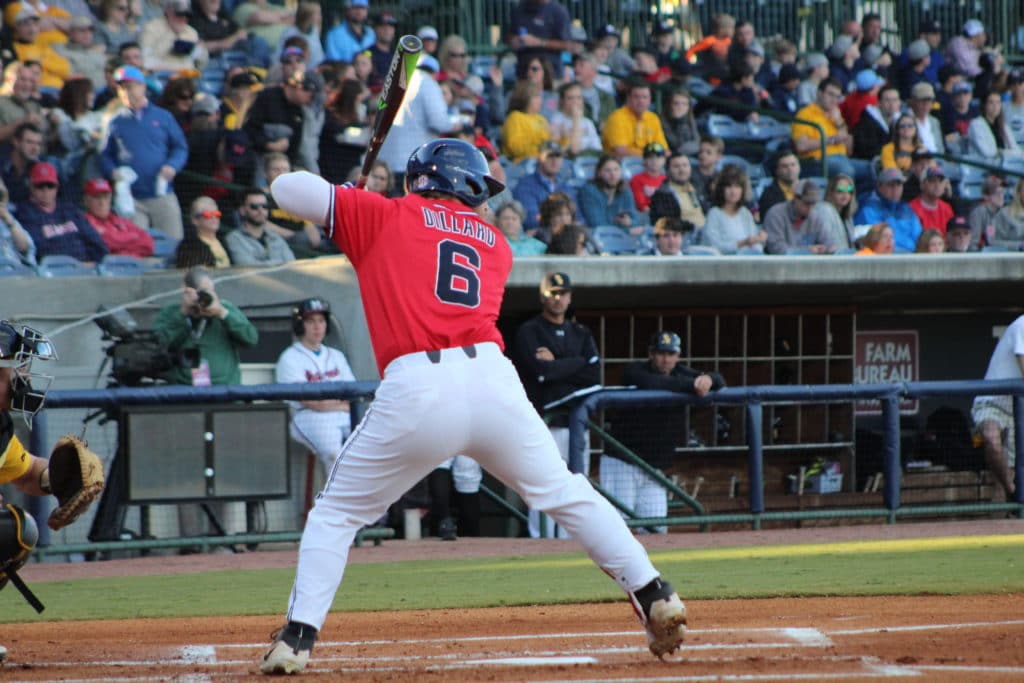 USM starter JC Keys didn't make it through the 2nd inning and was pulled, forcing the USM bullpen to finish the game. While the bats built the lead, Houston Roth got the start for Ole Miss, and he blanked the Golden Eagle offense for the first four innings. Roth would eventually run into some trouble in the 5th when he gave up 3 runs. A walk started things off and a Matthew Guidry ground-rule double put the Rebel starter in hot water. A single drove in one run, and Hunter Slater then knocked a double to right which plated two more runs.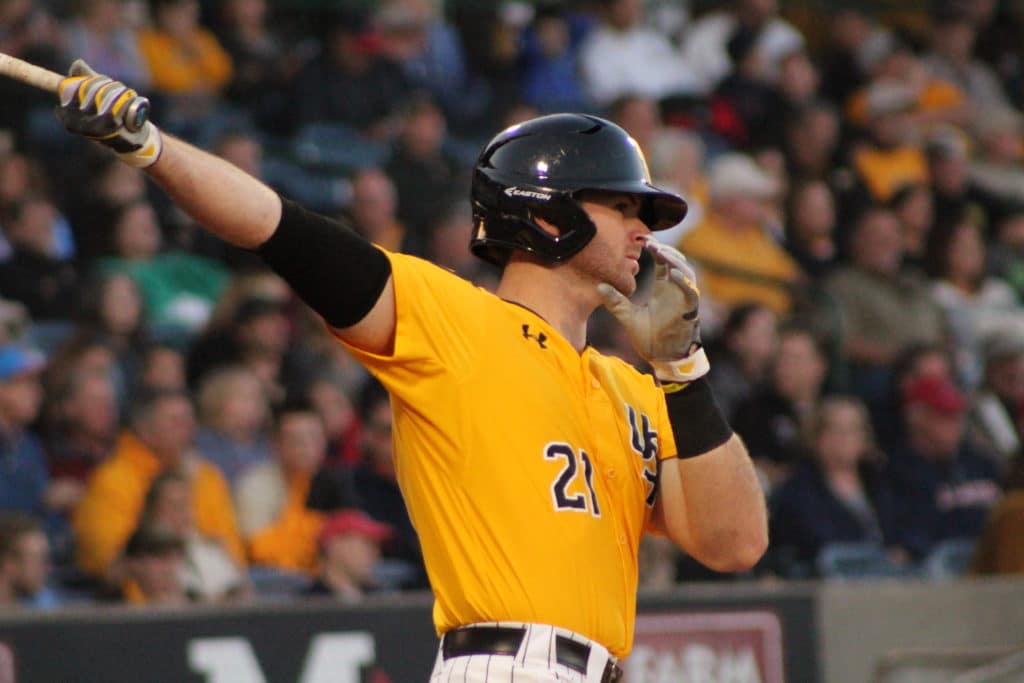 Ole Miss would get out of the inning, and Roth's day was done. The bullpen didn't allow another run, and the Rebels would add insurance runs in the 8th and 9th. Connor Green, Jordan Fowler and Austin Miller combined for the final 12 outs, and head coach Mike Bianco said that the plan was to throw multiple pitchers out of the pen as they attempt to bolster their relief efforts.
"I was really proud. That's one of the things that we talked about in our staff meeting on Monday. We need to find another arm or two to add some length to our bullpen," Bianco said. "We knew Green would throw today, Fowler would throw, and Miller would throw, 100% regardless of how the game fell, those three guys would get in, in some capacity."
As far as coming back from the series loss, Bianco said that doing so against a quality team like Southern Miss is a positive sign for his team moving forward.
"It was a tough weekend for us, to not play and then to be able to bounce back, that's important against anybody, but then to do it against such a good club shows you how resilient we are," Bianco said.
For Southern Miss, they came into the game without the question marks, but they are now 5-5 in their last 10 games, and head coach Scott Berry knows that to right the ship, they need to fix the little things.
"We have not played good baseball at all," Berry said. "We're giving up the big innings which we saw tonight. In that inning, we make 2 pitches and it's a different ballgame. We make mistakes, and good ball clubs like Ole Miss make you pay for it…We played passive and they played aggressive. It showed up at times when they really pushed the energy at us and we didn't respond well. They deserved to win the ballgame, no doubt. We gave ourselves no chance to win the ballgame."
Southern Miss will travel to FIU for a weekend series, and Ole Miss will head to Nashville for a series with Vanderbilt.
Stay up to date with all of Mississippi's latest news by signing up for our free newsletter here. 
Copyright 2023 SuperTalk Mississippi Media. All rights reserved.