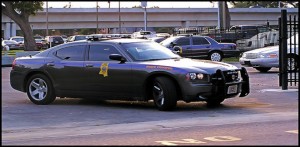 JACKSON, Miss. — How State troopers have nabbed one of Mississippi's 10 Most Wanted.
It started with a routine traffic stop on I-20 in Rankin County.  "The subject was stopped for not having a tag on his trailer," explained Trooper Eric Henry.  He said after talking with the driver, officers decided to dig a bit deeper.  "They ran him on NCIC (National Crime Information Center), which he came back as a wanted person from multiple agencies – local and out of state.
And that's when Jhointea Williams was put in handcuffs and taken to the Ranking County Jail.  His bond is set at $1-million.