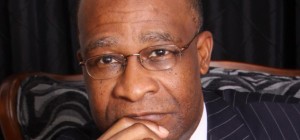 HATTIESBURG, Miss. — The fight over the mayor's office in Hattiesburg not over yet.
But for now Incumbent Johnny Dupree still has the job.   "I never seen anything like it," said Pete Perry, in a voice of disbelief.  "It was strange."
Strange because at first, challenger Dave Ware had the nine votes needed to change the outcome of that runoff election.  But then: "one of the jurors started backing up and it went back to eight to four," explained Perry, who had testified as an expert witness for Ware's team.  Both sides are now set to stand before the judge again this Friday.  "Both sides will be making motions about what they want him to do."
One of those motions could be for the Judge to order a special election.