Attorney General Jim Hood hosted the Mississippi Crime Victims' Rights Award Ceremony on Monday that honored victims of crime and advocates for those victims. 
The theme for this years ceremony was "Strength, Resilience, Justice." Hood presented awards to leaders and volunteers who show assistance and service to Mississippi's crime victims.
"This is a great award for victims and those who help victims," said Attorney General Hood. "I appreciate what you do. It is a thankless job a lot of the time, but you also get to hug the victim's neck a lot of the time too. You cannot buy that. When I was a District Attorney, the greatest reward you would get was when the bad guy went to jail and you were able to hug a victim's neck, and somebody got helped that day. They have suffered, but that's the human touch when a person helps a victim. Thus we should be thankful. I know the pay is not great in our line of work, but it is an opportunity."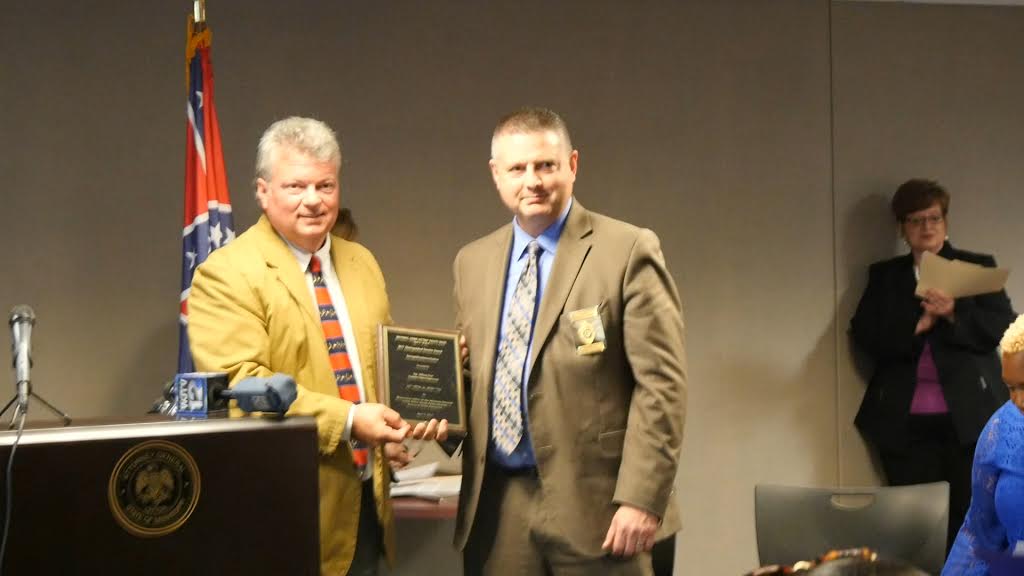 The ceremony, coordinated by Amy Walker, Director of the Crime Victim Compensation Unit, included the presentation of The Amy Clayton Volunteer, Service, and Achievement awards. The Amy Clayton Victim Service Award was presented to Lea Anne Lemmons Griffin, Executive Director of Family Crisis Services of Northwest Mississippi, Inc. in Oxford. The Amy Clayton Victim Volunteer Award was presented to Barshae Bingham, a domestic abuse survivor, who has volunteered for the past seven years with Women in Need of God's Shelter (WINGS). The Amy Clayton Justice Achievement Award was presented to Deborah Warren, Victim Advocate of Violent Crimes, Jones County District Attorney's Office.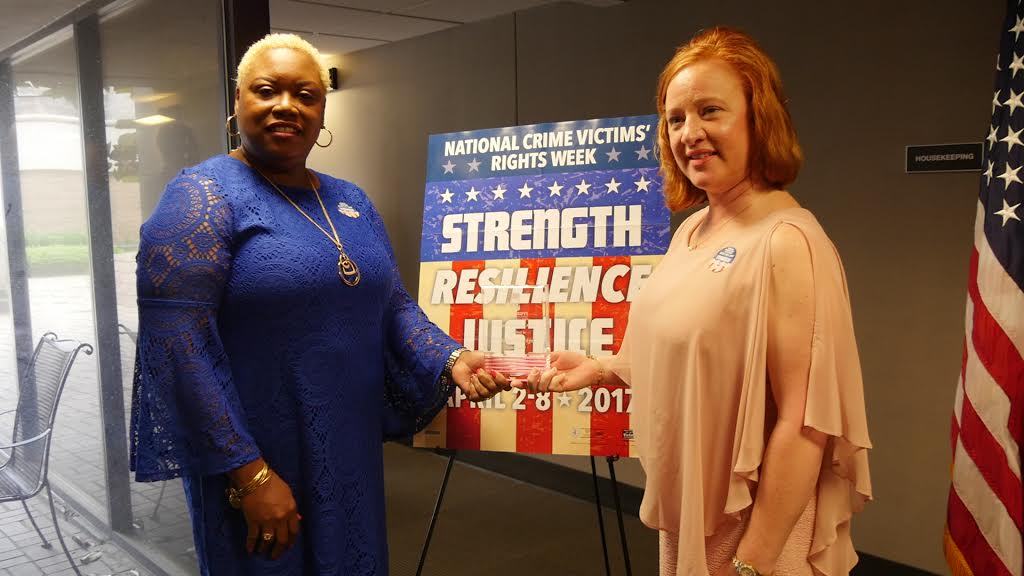 The MDOC presented two Certificates of Appreciation. One to Grace Fisher, Communications Director and the other to Tina Ladner, Director of Electronic Monitoring.
The Image of Resiliance Survivor Award was given to Wendie Hawkins. She was the victim of physical, emotional, financial, and psychological abuse for over 20 years while still married to her now ex-husband.
"Our office works diligently throughout the year with law enforcement agencies, non-profit organizations and district attorney offices across the state to promote the fair and compassionate treatment of victims of crimes," Hood said. "This includes ensuring victims are afforded their constitutional rights and considerations as well as providing them with financial assistance for their losses resulting in criminal acts, injuries or death against them."
For more information on the services provided by the Bureau of Victim Assistance please call 800.829.6766 or visit www.agjimhood.com.
Stay up to date with all of Mississippi's latest news by signing up for our free newsletter here. 
Copyright 2023 SuperTalk Mississippi Media. All rights reserved.