MEC is celebrating 70 years of building and unifying Mississippi's business community at the MEC Annual Meeting. Nearly 2,000 business and community leaders and STAR Students are expected to attend the event where the organization will honor more than 300 STAR Students during the education celebration.
"Back in 1949 the organization was formed as a result of a group of business leaders from all across the state saying hey, if we work together we can make some really good things happen across this state and that concept has continued with MEC," said Scott Waller, MEC President.
The meeting will feature Governor Phil Bryant along with other state leaders to highlight Mississippi's progress and celebrate MEC's impact over the past 70 years. Waller said it has been providential that MEC's 70th anniversary falls in the same year as Governor Bryant's final year in office.
"We've had a great partnership focusing on how are we going to do things to grow Mississippi's economy," said Waller. "How can we focus on issues that will matter? I think if you look back through what has happened, there are so many positives. We've seen not only companies come to the state that will hire employees and create opportunities for new careers for Mississippians, we've seen a lot of our companies expand, I know there has been a big focus on that from his perspective, but there has also been a real big focus making sure that we are preparing our citizens for that opportunity."
Waller said this has been done through educating students which have been helped by the third-grade reading gate.
"I think there's a lot of truth to the old adage, from birth to third-grade you're learning to read," said Waller. "From third-grade on you're reading to learn. I think that's where it is so important is if we are reading to learn and have our students prepare we are currently seeing results from it, but I think it's only going to continue on."
He added that Governor Bryant has been focused on trying to sell Mississippi every opportunity he gets and as a result, Mississippi has been able to reap the benefits.
Panels will include a Media Perspective on the 2019 Mississippi Election and a session on Connecting Businesses to Workforce Excellence.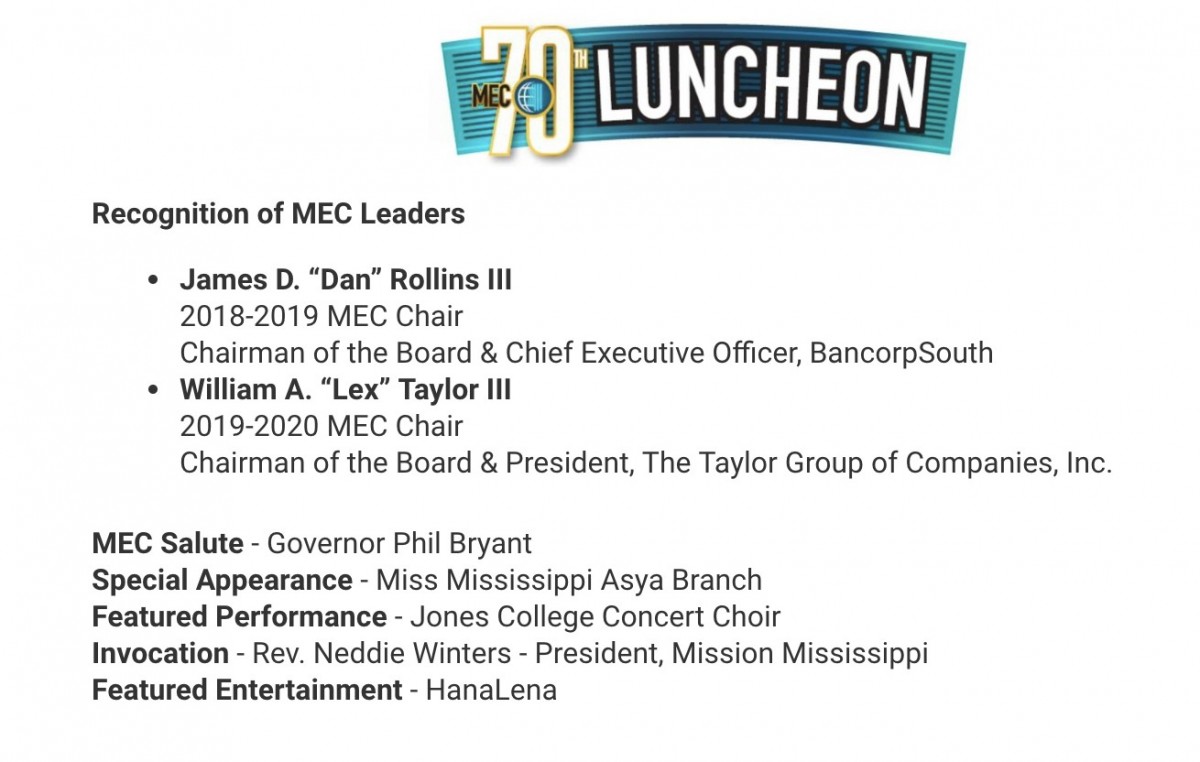 Stay up to date with all of Mississippi's latest news by signing up for our free newsletter here. 
Copyright 2023 SuperTalk Mississippi Media. All rights reserved.