First Lady Deborah Bryant hugged each county representative as they received a guide from the Governor. Photo by News Mississippi
Earlier today, leaders from across the state gathered in Jackson to discuss the future of foster care in Mississippi at the "Families First Initiative Summit". 
The summit comes after the passage of the federal 'Family First Prevention Services Act', which went into effect in February. The act redirects a portion of federal spending to child abuse and neglect prevention in an effort to lessen the need for children to enter foster care. 
The effort in Mississippi, led by Mississippi Supreme Court Justice Dawn Beam, seeks to improve the well being of the state's children through partnerships at the state and local level. These partnerships will create opportunities to work with families on ways to improve life at home, rather than changing a child's life by uprooting them and placing them in foster care. 
"For too long our actions have been disruptive" Beam explained. "We've been reactive instead of proactive in preserving our families and preventing removal. Today in Mississippi, we are saying  'No more, it is a new day'."
Currently, the Mississippi foster care system has over 5,200 children, and Beam said that 82% of those children enter the program because of neglect. Through the implementation of this initiative, she noted that the number could drop while setting up children and their parents for self-sustainability. 
To create that sense of sustainability, leaders intend to use partnerships with private businesses, faith-based organizations, workforce training programs and others to create a healthy environment for children by helping the parents at each step along the way.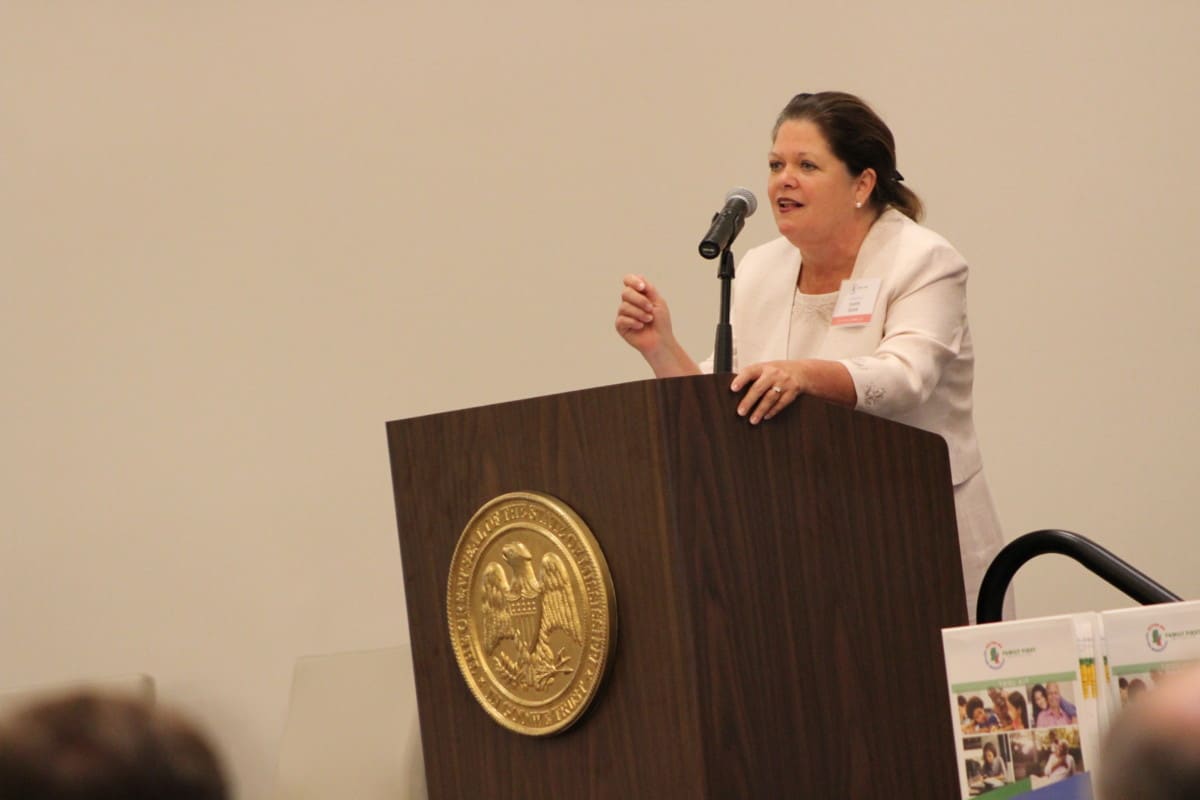 "We all win when our children are first protected by their families, and the community wraps around those families," Beam said. "What we know is that children don't want a new family. They want us to help fix their family, and we owe them our best effort."
Beam did go on to say that not every family can be mended, and the need for quality foster will always exist in Mississippi.
The initiative will begin in six pilot communities across the state, with local judges overseeing the implementation of the program. The judiciary branch will play a large role in the launch of this initiative, and as Beam stated, they have the ability to influence true change. 
"In every courtroom across the state, we see families that are suffering and are full of dysfunction," she said. "We, as the judiciary, have a way of persuading folks by ordering them to do things and holding them accountable when they don't." 
First Last Deborah Bryant and Governor Phil Bryant opened the summit with stories reflecting on the importance of this issue to the state and its future. To create a better environment for a child, the Governor mentioned the importance of eliminating the factors that may lead to neglect.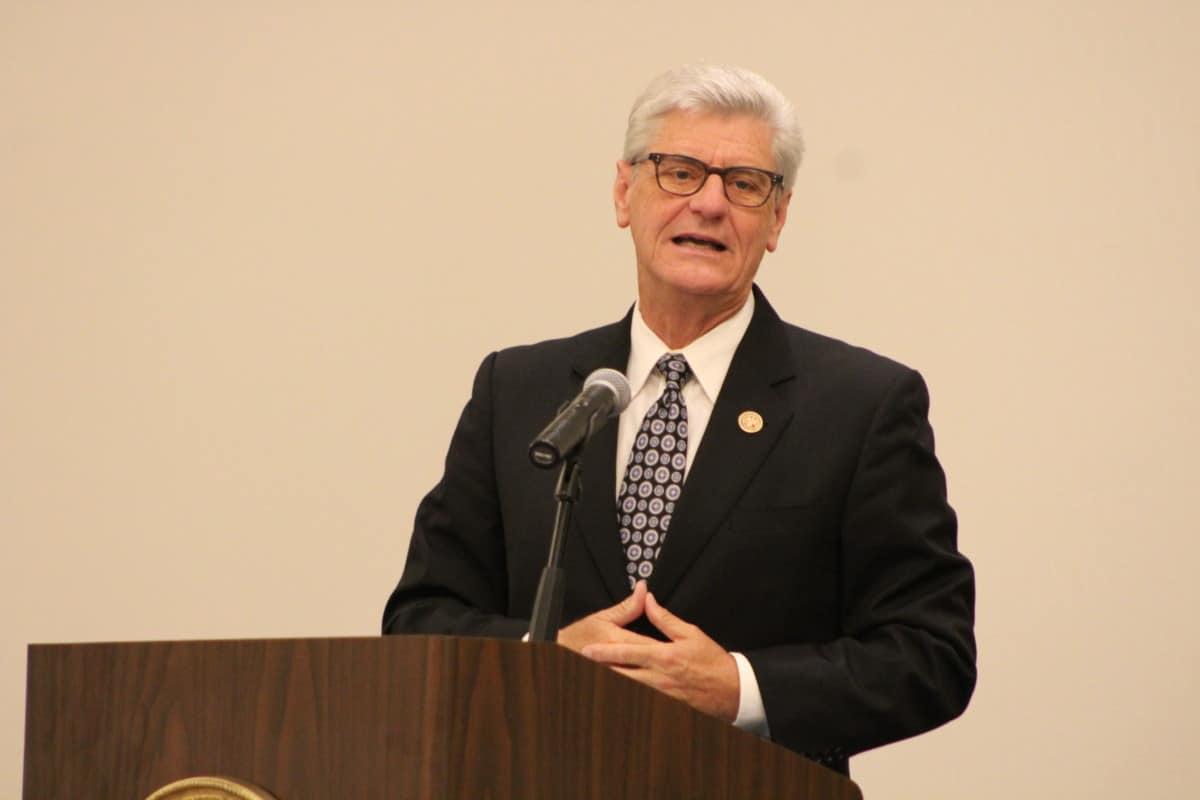 "These children want to be at home," the Governor said. "That means treating the whole family; getting that mother clean & sober, getting her a GED, getting her a job, and providing federally funded day-care. So, that means that it has to be a collaborative program with everyone that works with children all across the state, and that's what the Families First Initiative is doing here today."
He went on to say that as the unemployment rate drops in the state, there is an unprecedented level of opportunity for these parents to turn things around. The Governor also stated that the most expensive option is foster care, and the ability to keep children at home would create more funds for the initiative. Executive Director of the Mississippi Department of Human Services John Davis said that collaboration between the many agencies will also assist when it comes to funding. 
"For years, Mississippi has put money in the right place, its just that we have not been collaborating with other agencies and non-profits, so by coming together, we think there will be enough money to do even greater services," Davis said. "It's about doing more with what you've got."
Aptly named Families First for Mississippi, a state-wide organization has already been working with the MDHS and communities across the state on family-building education. Through the use of workforce training, online high school programs, and their resource centers, Families First will now expand their footprint as they offer a place for families to come together and learn under this new initiative. 
"We both have the same goal, and that is to get the families healthier and more stabilized," Executive Director Dr. Nancy New said. 
The pilot programs for the initiative will exist in the following counties: Lee, Bolivar, Lauderdale, Pearl River, and Jackson along counties in the Jackson metro area. 
Stay up to date with all of Mississippi's latest news by signing up for our free newsletter here. 
Copyright 2023 SuperTalk Mississippi Media. All rights reserved.