"I remember the first days we arrived here," said Hans. "It was like…the first taste of freedom and safety."
It was 2014, and the Martani family arrived in the US. Gorgis, Samira, and their adult children: Lilya, Liza, and Hans had fled their home, 20 miles outside of Mosul, Iraq. They were running from ISIS and religious persecution.
Hans and his family first arrived in Columbus, where their eldest son and his wife live. The community and church opened their hearts and arms  to them.
"They were offering help, and love, and coming to see us," said Hans. "And we started applying for work, driver's licenses, and we got jobs."
Hans said they've been able to stay off of government assistance and support themselves, thanks to the support of the community and their family.
"I feel like I'm living the American dream at the very starting point, what every citizen is supposed to do, like paying bills and taxes and all that," said Hans. "I feel like the only difference is that they are natural-born citizens of the United States."
But that American dream is short-lived. Their visas only allow a short visit, not permanent, for that they would have to apply for asylum.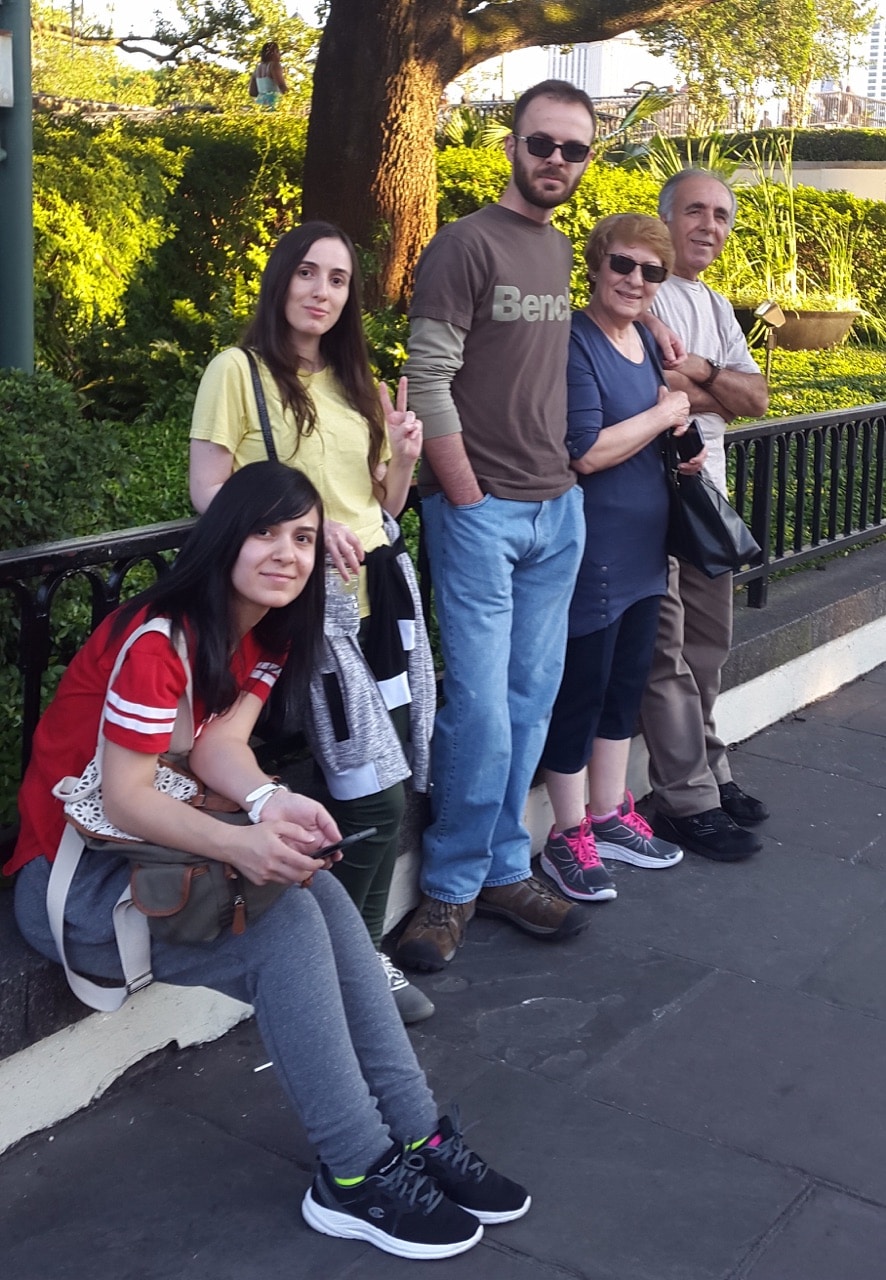 Asylum is different from refugee status. An individual is granted refugee status before they leave their country. Someone seeking asylum does so after arriving in a new country. People who live in fear of being tortured or killed by their government often seek asylum, as do people who are persecuted for their religious or political beliefs.
In February, immigration court denied the family's asylum request.
"When we got denied, we were told we didn't provide enough evidence that we had endured persecution, and that we would face future persecution," said Hans. "I was really surprised by that. But I believe that was because we didn't have an attorney."
Hans says his family faces a bleak future if they are forced to return to Isis held Iraq.
"You can convert to Islam, you can leave the town, or you can just be killed," said Hans.
He was 15 when the war in Iraq ended, in 2003. The family lived in Baghdad, where radical groups started targeting so-called "infidels." The Martani family was considered "infidels" because they were Christian.
"They targeted a lot of areas and people, including our neighborhoods and small communities," said Hans. "So we had no choice but to leave the dangerous areas that were a threat to us."
From there, the Martani family went to Northern Iraq, where life was difficult. Hans says they were under constant surveillance and forced to learn the Kurdish language.
The Martani family stayed in Northern Iraq until 2014, when ISIS invaded the area.
"They started to come in from Syria," said Hans. "They attacked Mosul, and what they did to the people there, especially the Christians…We were watching ISIS beheading people on social media, and they're yelling and chanting these words, and they're promising to come to my town and do the same thing to me and my family."
"It was so horrifying, I couldn't sleep at night," said Hans. "Whenever I was hearing some kind of bomb or gunshot…I thought they were coming to our town. I still have chills when I talk about that."
It's those images that force Hans to keep fighting for asylum for his family. They're working to hire an immigration attorney for their next court date in August. They have reached out to Catholic Charities and other organizations for financial support.