College baseball's postseason will begin tomorrow as conference tournaments get underway. Ole Miss and Mississippi State will head to Hoover, AL for the SEC Tournament and Southern Miss will be in Biloxi for the C-USA Tournament.
Mississippi State/Ole Miss – SEC Tournament Bracket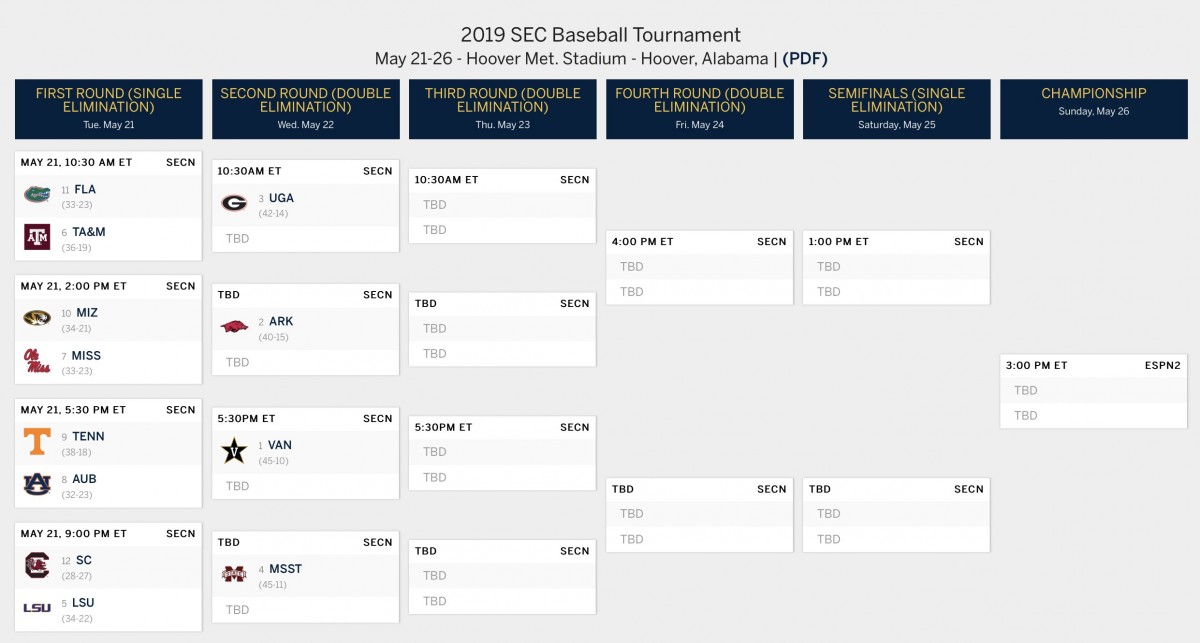 Mississippi State took two of three against South Carolina to wrap up their regular season with a 45-11 record and a share of the SEC West title. Ahead of the NCAA Tournament, the Bulldogs will head to Hoover as a 4-seed, and they'll face either LSU or South Carolina in Wednesday's second round.  
After the Bulldogs' regular season success, head coach Chris Lemonis knows his team's mentality will stay the same heading into the postseason. 
"All year long, we've talked about the next game," he said. "Our guys have been pretty simple about it and they're going into Hoover just trying to play good baseball. That's what we've done all year and hopefully, that's what we'll continue to do."
Ole Miss dropped two of three to Tennessee in the final weekend of their regular season, and after losing six of their last seven games, the Rebels will look to turn things around in Hoover. As a 7-seed, they'll face Missouri tomorrow at 1 p.m. CT.
After an up and down regular season, the Rebels are ready to move on.
"It is a clean slate," Ole Miss head coach Mike Bianco said. "The one good thing for us is that we know we can be really good. We've been good at times against some really good competition at home & on the road, but we just haven't done it consistently enough."
Southern Miss – C-USA Bracket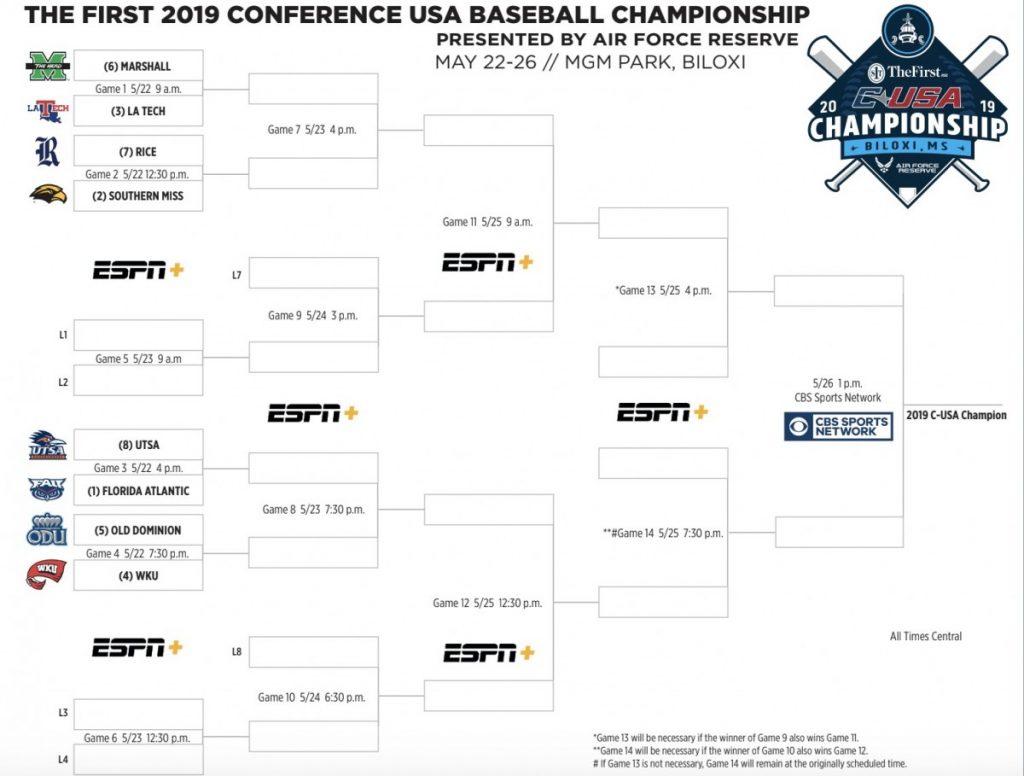 Southern Miss dropped its third consecutive C-USA series over the weekend, losing two of three at home to UAB. To make a fourth consecutive NCAA Regional appearance, the Golden Eagles will have to win the C-USA tournament.
"It's that simple," head coach Scott Berry said. "I don't think there's any other choice. If we want to continue to play after the C-USA Tournament, we're going to have to win it, because we are not worthy of an at-large bid. So, we know what we have to do, and that's half the battle sometimes when you don't know if you're on the bubble. But it's pretty evident we're going to have to win that."
USM will face Rice on Wednesday at 11:30 a.m. CT.
Stay up to date with all of Mississippi's latest news by signing up for our free newsletter here. 
Copyright 2023 SuperTalk Mississippi Media. All rights reserved.