On Monday in Jackson the Commissioner for the Mississippi Department of Child Protection Services, David A. Chandler was honored by the National Council for Adoption on his leadership in Mississippi's foster care system. 
Chandler was presented with the Warren and Mary Alice Babineaux Award by Chuck Johnson, president and CEO of the National Council for Adoption. Johnson praised Mississippi's progress in changing the states troubled child welfare system into a strong safety net for at-risk children and their families.
The Babineaux Award honors individuals and organizations that have demonstrated the most selfless commitment to providing resources, education and leadership to address the many challenges facing the foster care system.
"Mississippi's decades-long struggle to provide adequate care for all children in its foster care system and ongoing struggle to increase adoptions of waiting children has drawn public attention and legal concerns," Johnson said. "Dr. Chandler is tasked with identifying and correcting weakness in the current system, and he is doing just that."
The Mississippi Department of Child Protection Services was created in 2016 by Legislature. Chandler accepted the award on behalf of MDCPS and "for the State of Mississippi and all of the elected officials who decided to make the safety and protection of our state's most vulnerable and at-risk children their top priority."
Chandler resigned his seat on the Mississippi Supreme Court in December 2015 to accept Bryant's appointment to oversee federally mandated reform of Mississippi's child welfare and foster care appointment to oversee federally mandated reform of Mississippi's child welfare and foster care system. He was named the executive director of the Division of Family and Children's services, a cabinet-level position. In July 2016, when the MDCPS was created he was appointed as Commissioner.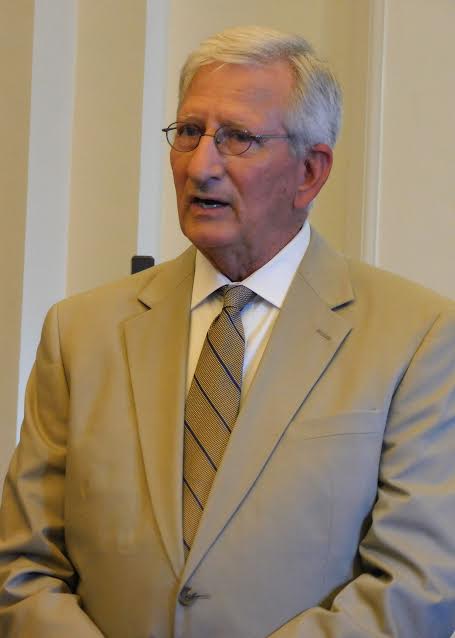 "When the Governor asked me to assume this role almost two years ago, I was handed the biggest challenge of my career. the first thing I did was to find the best and brightest minds and hearts I could find to shape and lead this new agency. And we rolled up our sleeves and got to work," he said. "Addressing the problems of a massive child welfare system has been, at times, overwhelming. But we are making progress… By this time next year, we will have stood up a completely new agency with a fresh face and a transformed way of doing business. We will have strengthened the safety net to protect children who need our care and we will nurture families in their own homes so at-risk situations do not turn into unsafe environments."
Since the creation of MDCPS there have been 254 permanent adoptions of foster children finalized in Mississippi. Another 554 children currently cleared for adoption. Of those, 388 are in the process of being adopted and 166 children are awaiting an adoptive family.
As of May 2016 Mississippi has 6,116 children in state custody.