On Wednesday night, the six GOP candidates hoping to replace Congressman Gregg Harper in Mississippi's Third Congressional District stood on the stage at the Mississippi Civil Rights Museum for a debate to lay out their vision to voters.
The wide variety of candidates includes a prosecutor, a state legislator, men and women from the private sector and a former educator. The list of candidates includes state Senator & lawyer Sally Doty, rural healthcare advocate & business owner Morgan Dunn, Rankin & Madison County DA Michael Guest, businessman & former MSU basketball player Whit Hughes, businessman Perry Parker, and former education administrator Katherine Tate.
The entire debate, which was hosted by Americans for Prosperity, can be seen below:
The debate centered around many of the cornerstone issues that voters can expect, such a job creation, healthcare, taxes, immigration, and gun control with a few others mixed in.
Each candidate was able to make their case for why they should be the one sent to Washington on behalf of the third district, but perhaps the most crucial part of the debate was having all six candidates on one stage for voters to get a sense of who each candidate is and what they are all about ahead of June 5th's primary vote.
Guest pointed to his record as a prosecutor, Doty touted her legislative experience, Dunn showed her commitment to healthcare and discussed her role as an outsider, both Parker and Hughes were able to discuss their role in creating jobs, and Tate discussed her views on returning government's role to the founding fathers' original vision.
"It's extremely important for the voters to know the differences and know what they are getting from each candidate because each candidate is going to bring a positive that's different from the next…If you want to fix healthcare, you need to vote for me." – Dunn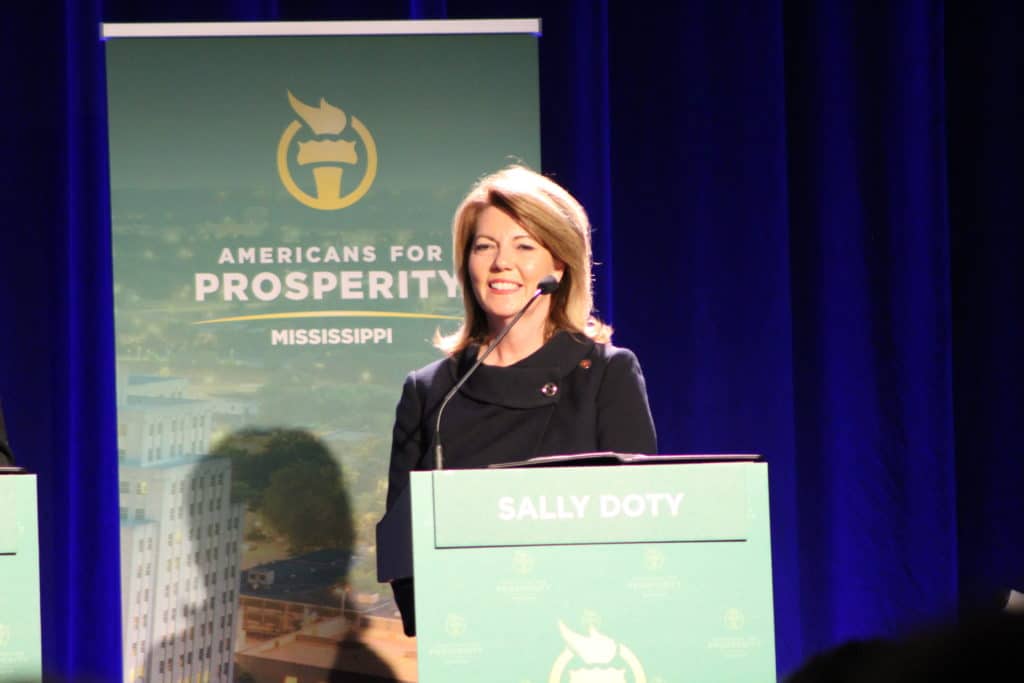 "It was a great opportunity for the voters in the 3rddistrict to really hear from the candidates and get different perspectives. This job is a legislator, and it's to make, move and manage legislation, and I have the experience doing that here in Jackson. While D.C. is a larger arena, it is the same process and I'm ready to go on day one…and this the time for someone with some lawmaking experience." – Doty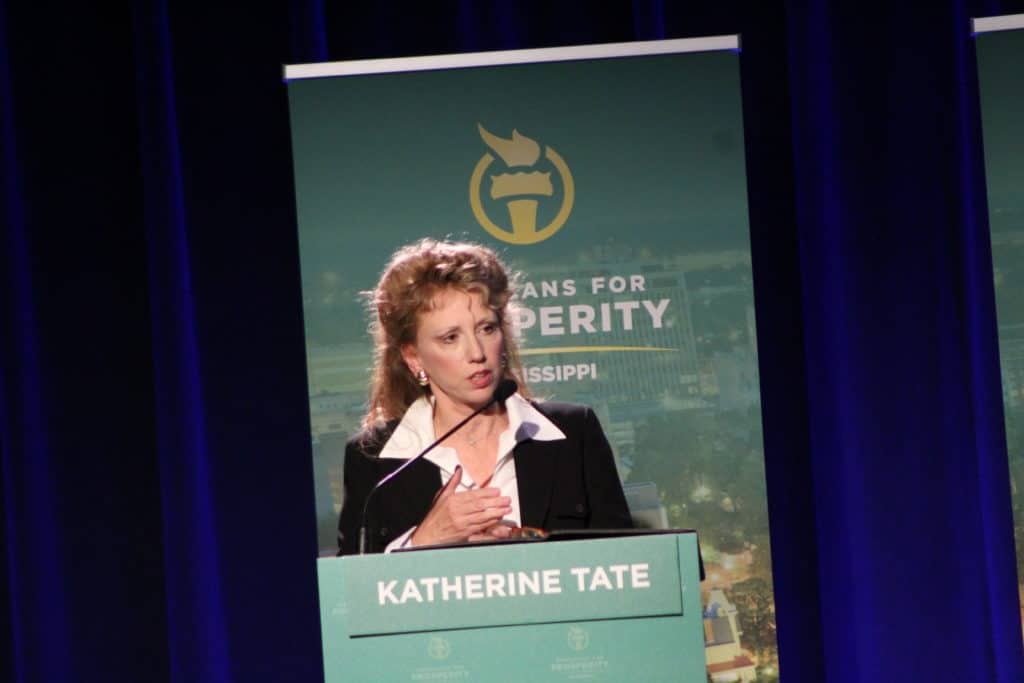 "The faith of fathers and the faith of our founders. Our founding fathers developed a perfect form of government and we've gotten way off track. The government has got into too many venues where they have no business, and we've got to pull back. Everyone knows it's a good idea, it just takes courage to do it, and I'm willing to stand in the vanguard to lead the way." – Tate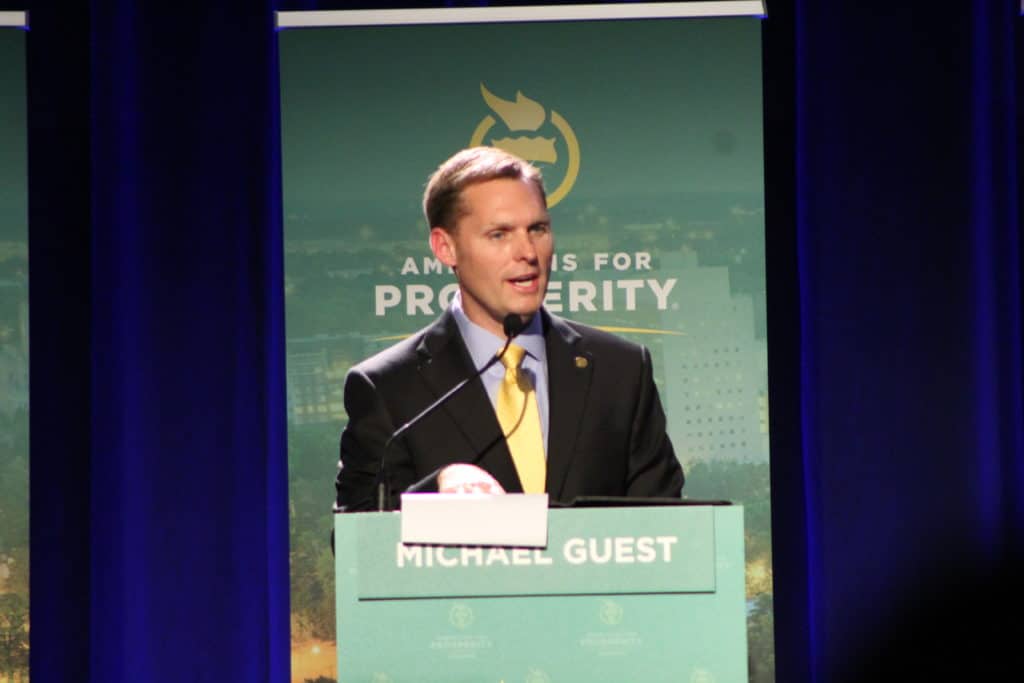 "As a prosecutor, I have a track record of going into courtrooms every day, and fighting for the victims of crime…If we are going to accomplish things for the people of Mississippi, it's going to require someone who is there and ready to work hard, someone prepared, and someone who will fight on behalf of the people of this district, and that is the skill set that I have to offer and that makes me unique from the other candidates." – Guest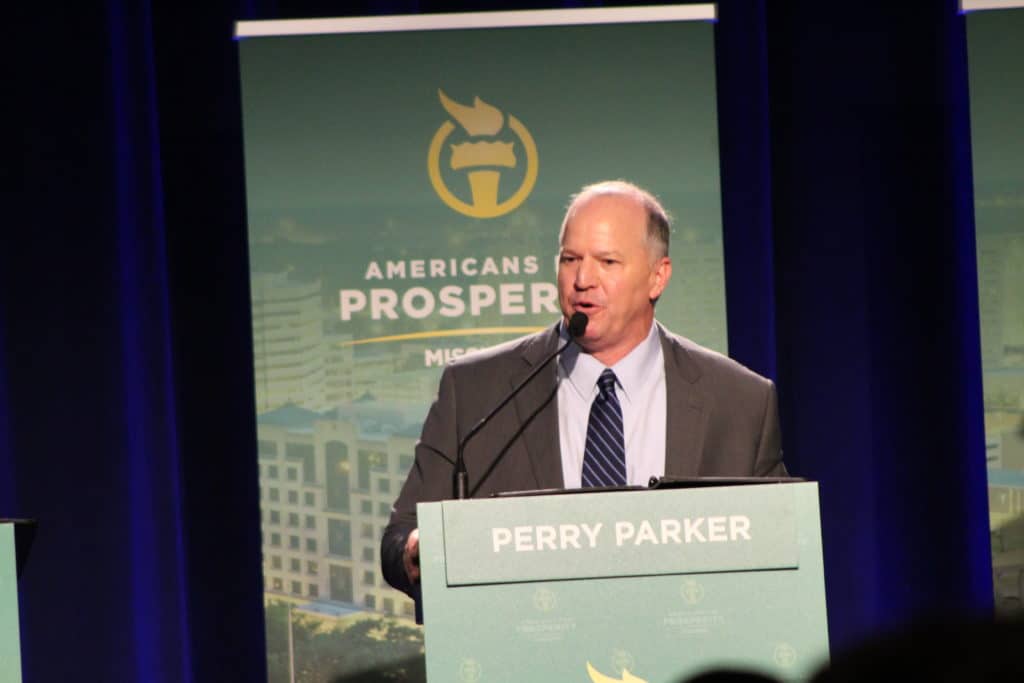 "I'm a businessman who can add to the economic growth of this state and that's the message that I want to deliver to voters." – Parker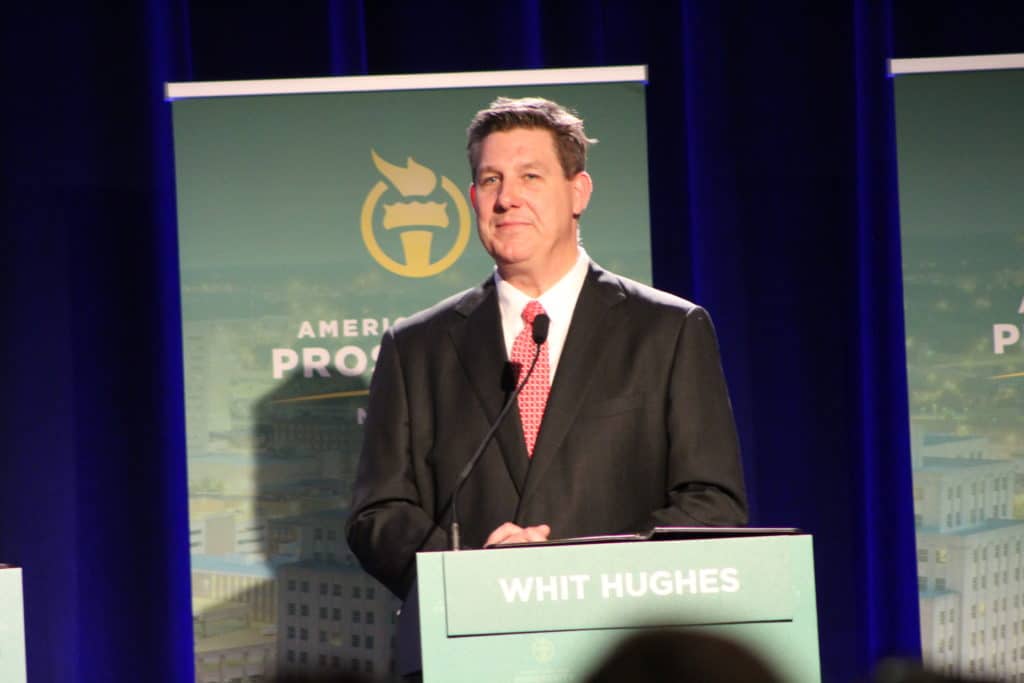 I've been in all 24 counties and I can tell you that voters want somebody focused on character, integrity, jobs and the economy, somebody that understands economic development. They want a strong leader with some backbone, somebody that values principle over politics, and somebody that is willing to engage in the process and drive the kind of conservative legislation that Mississippians like you and me identify with." – Hughes
Pat Bruce, Chairman of the Madison County Conservative Coalition says that she liked what she heard from the candidates, and without naming names, she is narrowing her list of candidates after tonight.
"I heard some really good things from a couple of the candidates and a few that really seemed to know what they were talking about and that really have a passion for what the position is, which is to serve. Instead of narrowing it to one, I've got it down to two," Bruce said.
However, not all in the crowd of 300 were impressed by the field of six candidates. Father and son Kevin & Nate Baker called the answers "vanilla" and said that they would've liked to hear the candidates open up and more of the issues.
"The responses were way too canned, and we didn't get to see the true candidates behind the podium. I was ready to see the real candidates come out because that's who will be in D.C., but I didn't see that tonight." Kevin Baker said.
Nate also said that while candidates spoke of shrinking the size of government, they did not offer concrete solutions to the issues.
Republican voters in the district will be tasked with selecting one of these candidates during June 5th's primary election ahead of November's general election.
Two Democrats are in the race including, state rep. Michael Evans and former Navy officer Michael Aycox.
Mississippi's Third District includes Adams, Amite, Covington, Franklin, Jasper, Jefferson Davis, Kemper, Lauderdale, Lawrence, Lincoln, Neshoba, Newton, Noxubee, Pike, Rankin, Scott, Simpson, Smith, Walthall, and Wilkinson counties. It also includes portions of Clarke, Hinds, Madison and Oktibbeha counties.
A more detailed intro for each candidate can be seen below:
Sally Doty is a 7th generation Mississippian from Brookhaven, a lawyer, a mom, and a State Senator.
Morgan Dunn is a small business owner and rural health advocate who was born and raised in Magee and later graduated from the University of Mississippi.
Michael Guest is the current District Attorney for Madison and Rankin Counties. Guest is Rankin County resident and a graduate of Brandon High School. He received a degree in accounting from Mississippi State University and his law degree from The University of Mississippi.
Whit Hughes served as deputy director of the Mississippi Development Authority and currently operates his own consulting firm. Hughes was raised in Jackson and went on to receive an undergraduate degree from Mississippi State University, as well as, a Master of Business Administration degree while playing two years of baseball and five years of basketball.
Perry Parker is from Seminary and received his MBA in finance from the University of Chicago, B.S. in Finance, cum laude, from the University of Southern Mississippi, and A.B.A. from Pearl River Junior College. Perry now manages a cattle farm in Seminary. Along with a group of Hattiesburg area businessmen, Perry helped start TheFirst, a national banking association, and currently serves as Director Emeritus.
Katherine Tate is from Jackson and has served for over 25 years, as a teacher, administrator, and industry representative.