After the Mississippi Infrastructure Modernization Act (MIMA) was passed on Monday, Governor Phil Bryant signed it into law today.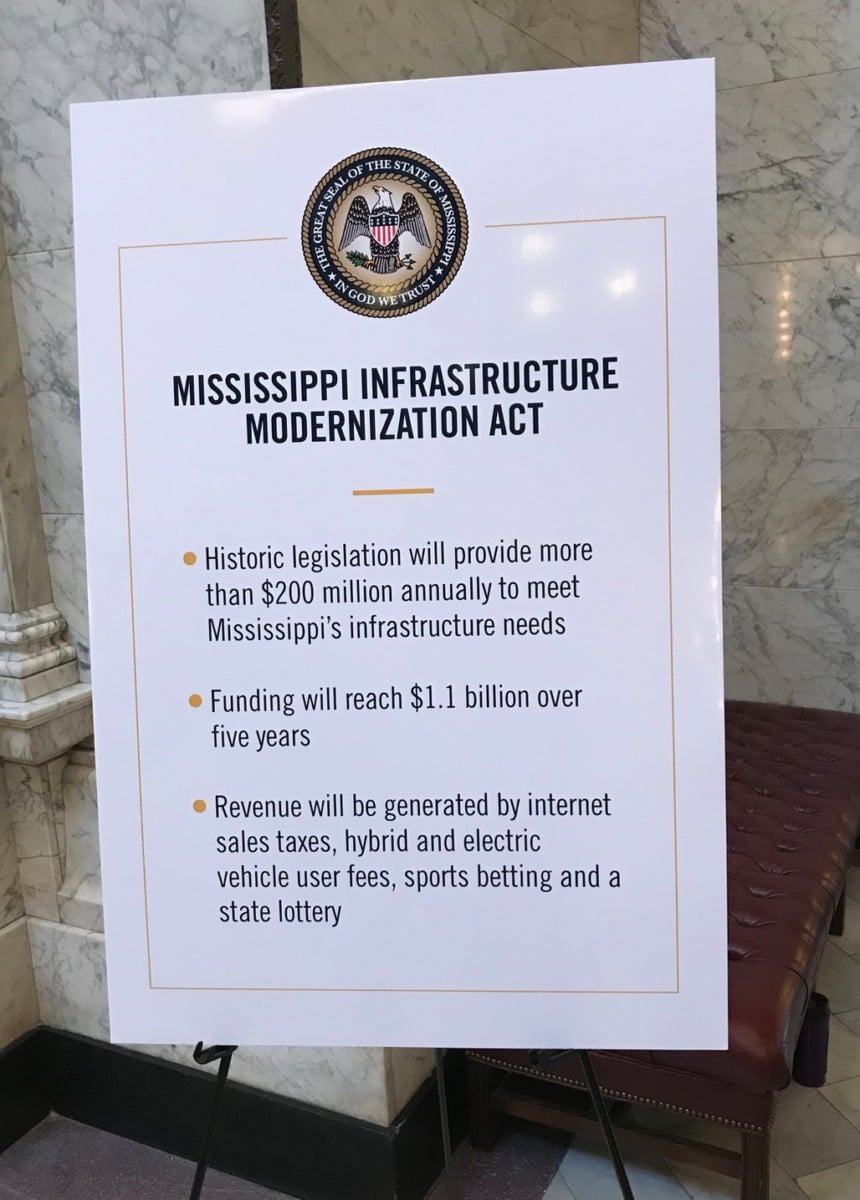 The funding strategy will use revenue from lottery, sports betting, internet sales tax and vehicle user fees to create $200 million for the state's roads and bridges each year. 
As for the use tax, a portion of the funds will be delivered to cities and counties. Before the session began Governor Bryant said that 15% will go to cities, 15% will go to counties and 5% will go to state-aid roads. 
Governor Bryant knows there is work to do, but he said this is a good start.
"Is it perfect? It never is, but as we all know in this building, you don't let the perfect become the enemy of the good," said Governor Bryant. "The important part now is we have 460 bridges that are closed and we will start with those."
He also thanked Lt. Governor Tate Reeves and Speaker of the House Philip Gunn for the work they have done.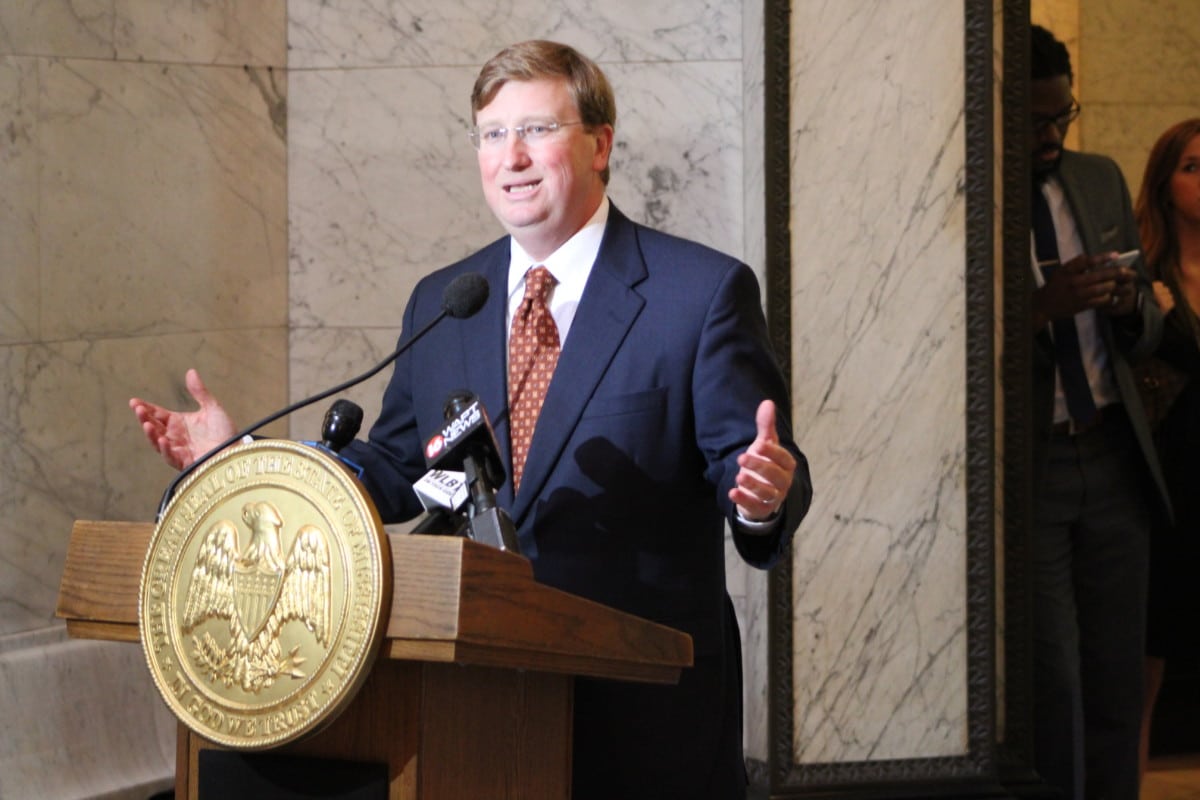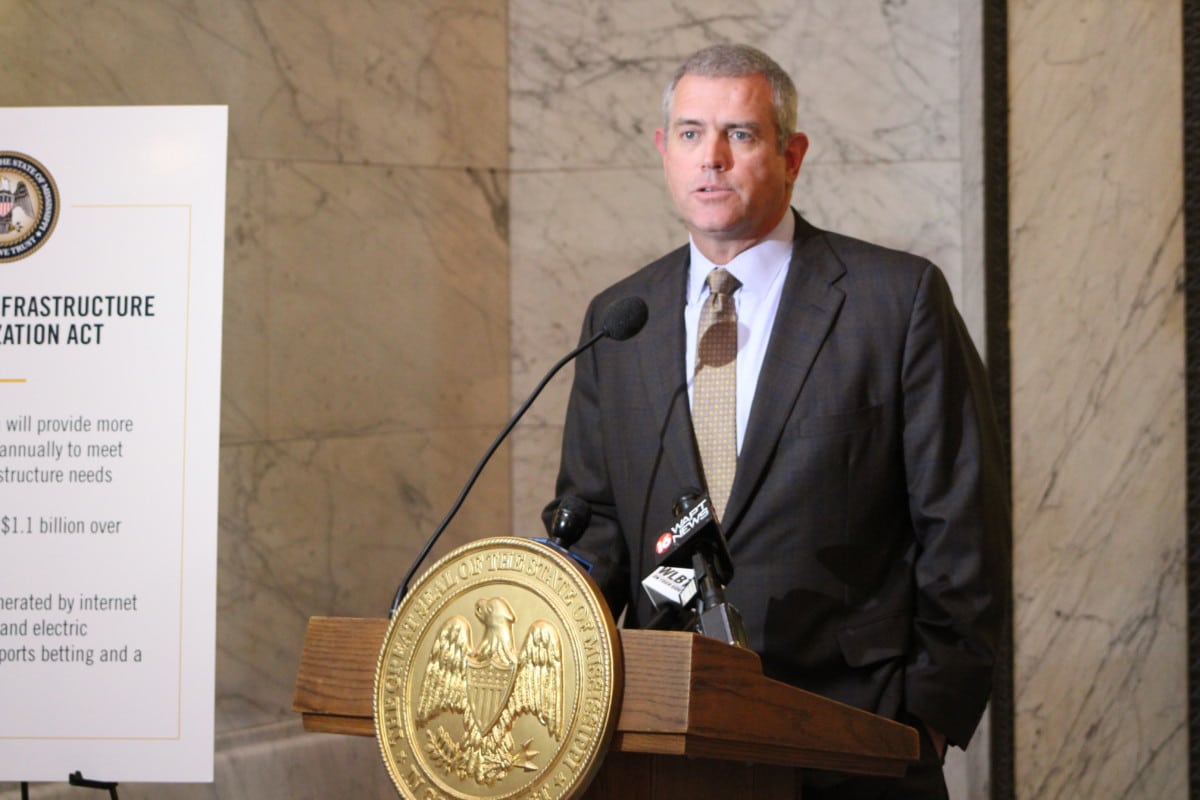 The video from our Facebook can be viewed here:
Stay up to date with all of Mississippi's latest news by signing up for our free newsletter here. 
Copyright 2023 SuperTalk Mississippi Media. All rights reserved.