Nissan has donated $1 million to Habitat for Humanity International, for home building projects in areas that Nissan has a presence.
The money will be distributed to different areas that Nissan has a presence, including the capitol region in Mississippi.
"Because Nissan Canton puts their name in the hat for a portion of that, for money to build Habitat Houses, we will get to build a Habitat House next year in the spring of 2018 that will be sponsored by Nissan Canton," said Merrill McKewen, Executive Director of Habitat for Humanity Capitol Area.
This will be the 11th home that Nissan has helped sponsor in this area.  McKewen said the next build will be on Greenview Drive in Jackson.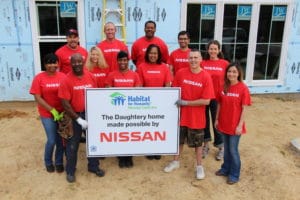 The selection for Habitat Homes primarily focuses in specific locations. McKewen said they look for areas with people who have the same life focuses, goals, and objectives. She said it isn't just about the homes and the families that live there.
Habitat for Humanity provides economic growth for the community.
"Habitat home owners pay annually 330,000 into the Hinds County property taxes, so that's one way, and another way is that we source locally as much as we can with our subcontractors," said McKewen.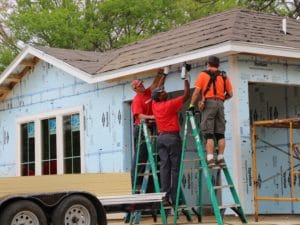 She said they are currently in need of homeowner recruitment. McKewen said they are looking for people to apply to be part of the Habitat Homeowner program. It can take up to a year for a person to get in their sweat equity hours and move through the process in order to become a homeowner.
"We really want to serve those who want to partner with us," said McKewen.
If you're interested please call 601-353-6060 for more information.