Recently, I had the opportunity to visit with my mom and dad in Louisiana. My dad, a farmer and a Vietnam veteran, was never one to share stories about his life. But, during this particular weekend, my niece, Lillie, and I stayed up late with my parents, listening to old music, and heard stories they never shared before. Mostly, we laughed until our sides hurt. I thought, if for some reason this was my last time with them, it couldn't have been more perfect.
Over and over again, I am reminded that everyone has a story to tell. All we need to do is take the time to listen.
The obituary begins, "Billie Taylor Hughes, 78, of McComb, passed away May 18, 2019 at his residence, surrounded by his loving family."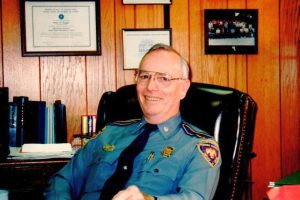 As I reflect on the many memorials for fallen officers that took place last week across the state, honoring those who died in the line of duty, the passing of Mr. Hughes gave me pause as I began to read about his life. Again, another beloved Mississippian gone too soon.
Mr. Hughes is the father of a dear coworker, Dave Hughes, who works in McComb with our News Mississippi and SuperTalk Radio Network family. What Billie Taylor Hughes accomplished in his life should be told and remembered by all. Most of the following is taken directly from his obituary because I have no words to share which would make his story any more complete or more special than it already is.
Billie Taylor Hughes was born March 14, 1941 in Poplarville, Miss. After he graduated from McComb High School, Billie attended Southwest Mississippi Community College and received a bachelor's degree in Criminal Justice from the University of Southern Mississippi. He also graduated from the FBI Academy in Quantico, Virginia and was a member of the FBI Possible Club.
Starting in 1959, Billie served on the Mississippi National Guard 155th Infantry for 6 years after completing his basic training at Fort Bragg, North Carolina. He was also a paratrooper and founding member of the 1st Airborne Special Forces unit with the Mississippi National Guard.
Billie began his professional life as a fireman for the Illinois Central Railroad; but when his position was eliminated in 1964, his co-workers recommended that he apply for the Mississippi Highway Patrol. Graduating from Patrol class 16 in 1964, Billie enjoyed a 30-year career with the Mississippi Department of Public Safety. His career began patrolling the roads of Southwest Mississippi leading to a rise through the ranks as Captain of District 9, Major of the Southern Region, and Lieutenant Colonel and Chief of the Uniform Division for the state.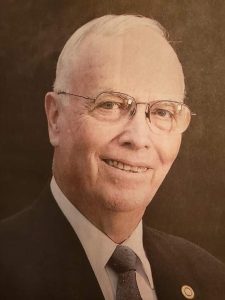 From 1987 to 1994, Billie was the first Lieutenant Colonel to serve for both a Democratic and Republican governor. Billie served on the board of both the active and retired Mississippi Trooper Associations and was elected president of the Mississippi Retired Trooper Association in 2012.
In February 1994, Billie accepted the Chief of Police position in McComb and served through August 2008. He was one of the longest serving police chiefs in McComb history. During his time with the McComb Police Department, Billie was the founding Chairman of the Southwest Mississippi Drug Unit and served on the Juvenile Justice Board. He was also a board member for the Mississippi Chiefs of Police Association.
Billie was an active member of the McComb Rotary Club where he achieved the status of Paul Harris Fellow. With Mississippi Safety Services, Billie taught Defensive Driving classes throughout southwest Mississippi for nearly 20 years and assisted with the Mississippi Alcohol Safety Education Program through Mississippi State University.
In 2009, the Enterprise Journal awarded Billie the Lifetime Achievement Award.
He enjoyed competing in pistol matches and was an accomplished marksman winning countless trophies over a span of 50 years. Many of these trophies are still on display at the Mississippi Highway Patrol headquarters in Jackson, Mississippi. In 2004, Billie won the NRA World Action Pistol Championship for the Metallic Sight Senior Division in Columbia, Missouri beating out competitors from countries all over the world.
What he enjoyed most in life was helping people and keeping them safe, and passed this on by mentoring many young men and women pursuing careers in law enforcement. Billie had a very full and productive life and will be remembered for his leadership and his example as a true southern gentleman.
Billie is survived by his wife Glendia Boyd Hughes with whom he enjoyed a 54-year true love story. He is also survived by his two sons Daniel Boyd Hughes and Billy David (Dave) Hughes, grandchildren, and nieces.
Billie's son Dave said, "My dad spent most of his entire adult life helping and serving other people. Despite all the awards, accolades, and achievements during his career, his life of service is what he would most want to be remembered for."
Rest in peace Billie Taylor Hughes. We were well served.
Stay up to date with all of Mississippi's latest news by signing up for our free newsletter here. 
Copyright 2023 SuperTalk Mississippi Media. All rights reserved.