Update:
61 year-old Charles Eugene Bowman of Pearl River County was captured at Rainbow Cove Campground in Utah and taken into custody. Federal marshals had him under surveillance after his car was spotted there to make sure it was him before they arrested him. Visitors of the campground were evacuated quickly and quietly before they captured Bowman. Investigators found surveillance of Bowman in a gas station and hotels around the area, which helped lead to his arrest. He is currently being held at Davis County Jail in Farmington with no bond, before being transferred to Pearl River County.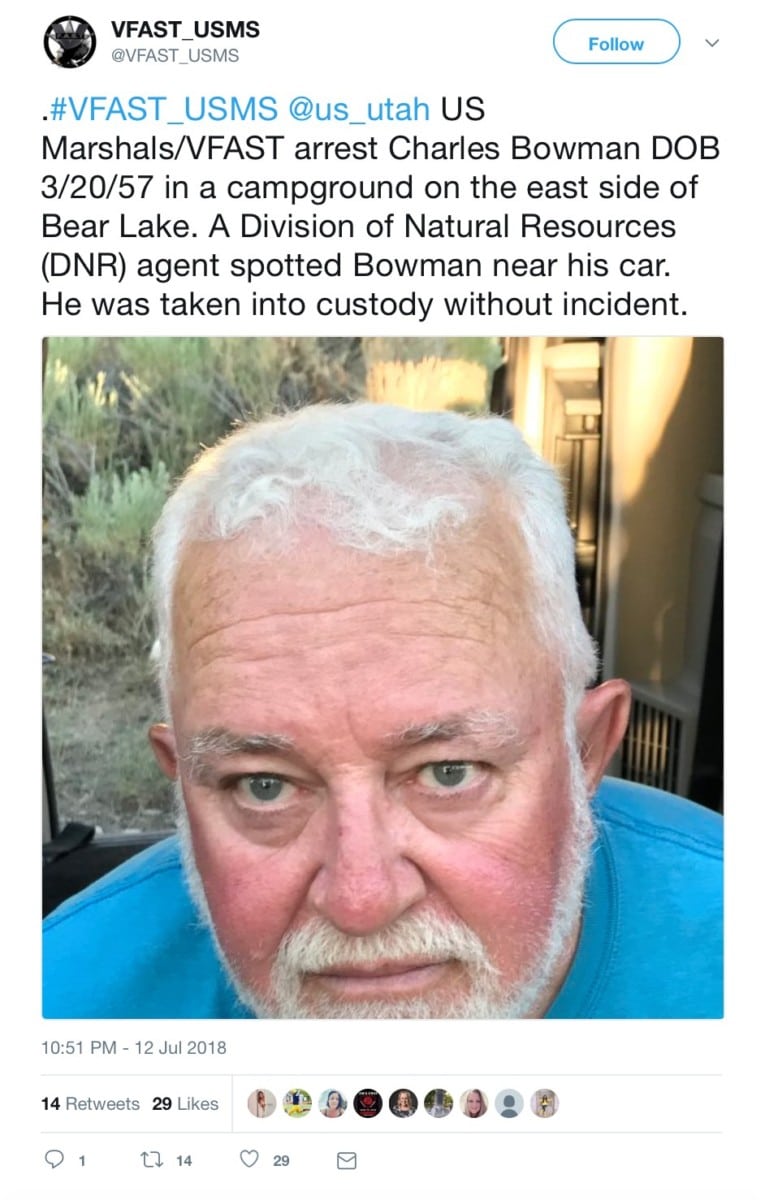 Original post: 
Last week family members of 61 year-old Kathleen Bowman called the Pearl River County Sheriff's Department and stated that they were concerned and had not heard from her since Mother's Day. Deputies then went to the home at 68 Owl Hoot Rd. and spoke with her husband, 61 year-old Charles Bowman, but they did not speak to or see Kathleen.
A call from a Gulf Coast law enforcement agency eventually led to the Pearl River County Sheriff's Department securing a search warrant for the home. When they arrived at the home, Charles was not there and officers found human remains inside of the home that were sent to the Mississippi Crime Lab and unidentified at the time.
The department then sent out a statement that the couple was missing.
The Sheriff's Department was just notified that the remains found in the home have been identified at Kathleen Bowman and the cause of death has not been determined.
A warrant was first issued for the arrest of Charles for providing false information to a law enforcement officer and felony aggravated domestic assault. Additional warrants have not been issued for Charles for first degree murder and tampering with physical evidence. Both are felonies.
Chief Deputy Shane Tucker said Charles may be driving a white 2006 Nissan Maxima bearing a Mississippi handicapped tag that reads 'D2745' and if you have any information on the whereabouts of him or this case, to call the Pearl River County Sheriff's Department.
Stay up to date with all of Mississippi's latest news by signing up for our free newsletter here. 
Copyright 2023 SuperTalk Mississippi Media. All rights reserved.