Apple's latest craze has officially hit the shelves.
The Iphone X (ten) has officially hit stores, and I can report first-hand that many buyers camped out at the Ridgeland Apple Store overnight to get the first chance to own Apple's latest device because I was one of them.
I arrived at 7:45 p.m. on Thursday night and was 8th in line. The first person in line arrived early that morning and came prepared with a tent.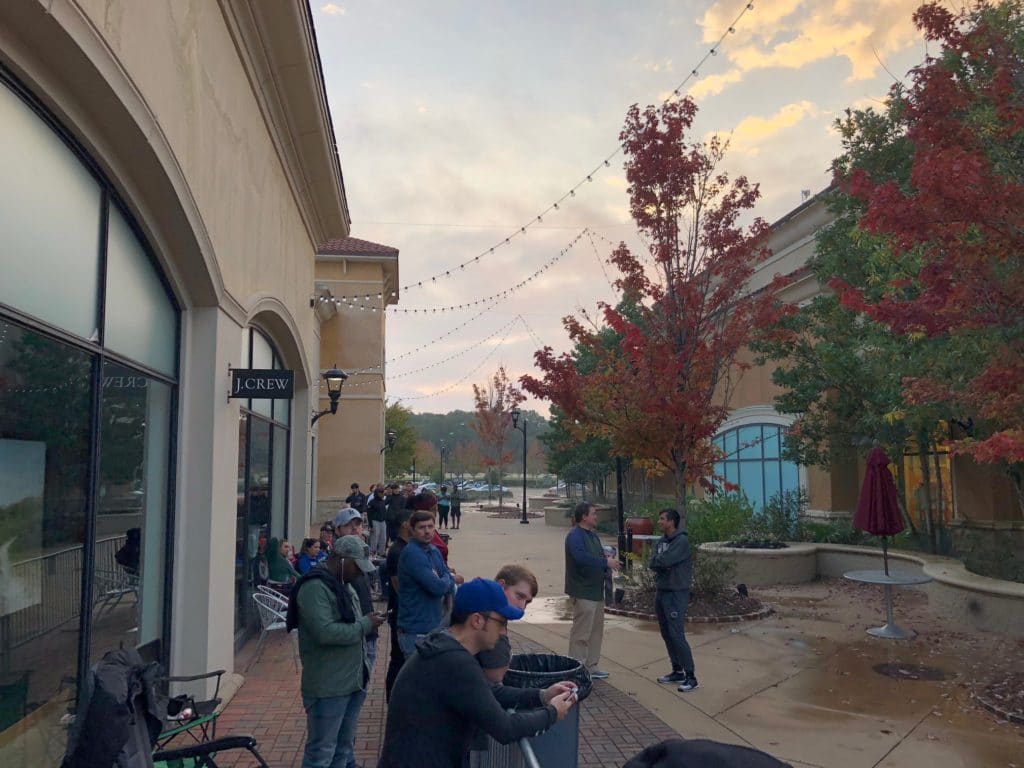 Some were there to help out a friend, like Raymond Littleton whose friends returned the favor by buying him a phone as a thank you for waiting in line.
Others like Lucky Luck, the man in the spot next to me in line, were there to be a part of history.
"This is a can't miss event because I think that this phone is going to start a trend that all other phones are going to have to live up to," Luck said.
As the time got closer, and the sun began to rise, the Apple store employees got the crowd ready for the launch with their entrance.
Shortly after this video, employees began making reservations and customers were allowed in at 8 p.m. in groups to receive their new phones.