Mississippi State CF Jake Mangum has won the 2019 C Spire Ferriss Trophy – the award presented to the top college baseball player in Mississippi every year.
After he also took home the trophy in 2016, Mangum becomes the first two-time winner of the award named in honor of the late "Boo" Ferriss. The senior CF won this year's trophy over fellow Bulldog P Ethan Small, Ole Miss SS Grae Kessinger and 3B Tyler Keenan and Southern Miss RF Matt Wallner. 
En route to being named the state's top college baseball player, Mangum became the all-time hit leader in SEC history with 370 during his career. This season, he is #2 in the country with 95 hits and ranks in the top-25 of several other offensive categories.
During the presentation ceremony at the Mississippi Sports Hall of Fame, MSU head coach Chris Lemonis said that Mangum's success can be traced back to the practice field. 
"When your superstar doesn't know he's a superstar, it's a special thing," Lemonis said. "The way you see him play on game day, that's the way he practices and the way he goes about his business…He's a competitor, and if you need a big hit, he's the guy you want at the plate."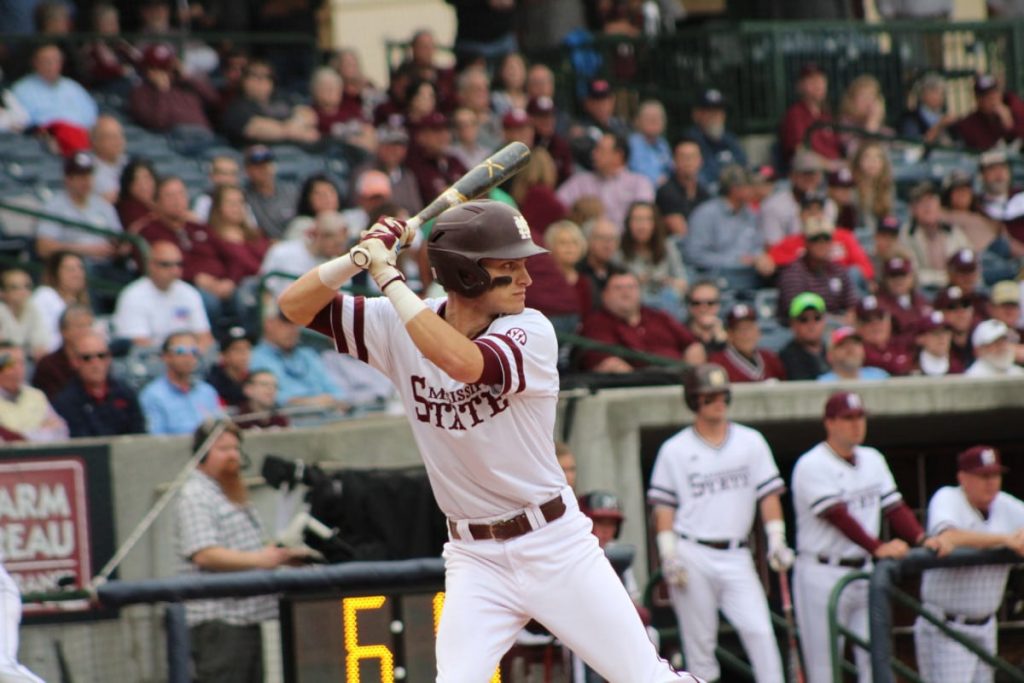 Mangum credited the four other finalists after winning the award and said that the talent level on the stage spoke to the state of college baseball in Mississippi. 
"I was excited just to be a part of it. Both guys at Ole Miss, my teammate Ethan and USM's Matt Wallner; all four of those guys easily could've won it. The state of Mississippi is unbelievable in college baseball. It's the best in the country and it's not even close," Mangum said.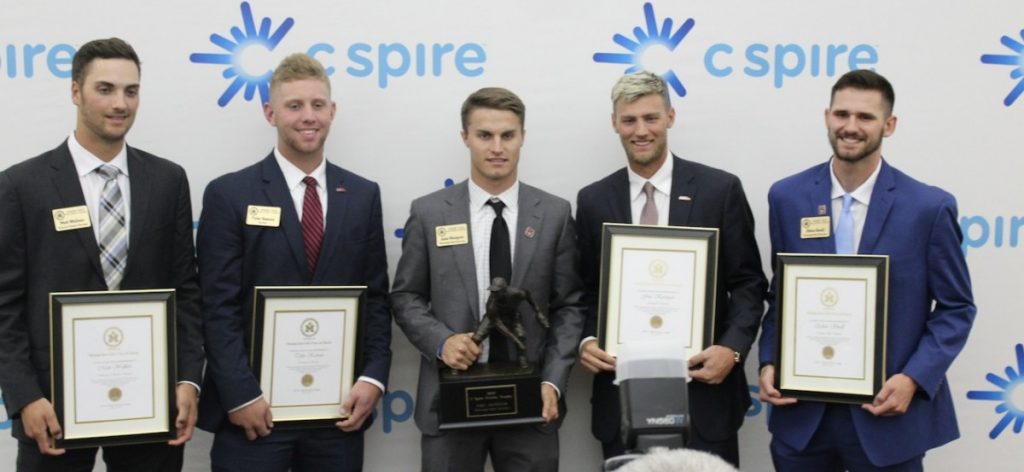 After a 45-11 regular season, the Bulldogs are eying a return to Omaha. Before the NCAA Tournament, they'll head to Hoover for the SEC Tournament as a 4-seed. They'll take on either LSU or South Carolina on Wednesday. 
Stay up to date with all of Mississippi's latest news by signing up for our free newsletter here. 
Copyright 2023 SuperTalk Mississippi Media. All rights reserved.