The arrest of a Gulfport man Monday in connection with the seizure of candies containing THC, a highly potent chemical found in marijuana, has led Mississippi Bureau of Narcotics Director John Dowdy to issue a cautionary message to those preparing to enjoy Halloween: "Beware of the treats you purchase or consume."
This is a press release
"THC, the mind-altering ingredient in marijuana, can be engineered to be hundreds of times stronger than usual," Director Dowdy said. "There's no quality control, so there's no way of knowing precisely how much THC you are ingesting."
A two-week investigation by the MBN, United States Postal Inspection Service and Coastal Narcotics Enforcement Team led to the arrest of 40-year-old Homer Russell Smith, of 15157 John Clark Road. Smith faces a charge of possession of marijuana with the intent to distribute.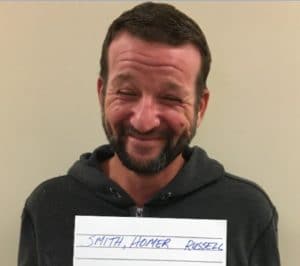 Director Dowdy said agents, while serving a search warrant at Smith's residence, seized more than a pound of high-grade marijuana; 760 units of edible THC marijuana candies; nearly 30 grams of "shatter," an extremely high THC solid form of marijuana; more than 100 THC oil vape cartridges; as well as an assortment of drug paraphernalia. The items have an estimated street value of $15,000.
Also seized were five firearms, including one that had been reported stolen, and more than $11,000 in cash.
The suspect was booked into the Harrison County Jail and held on a $10,000 bond.
The investigation is ongoing, and agents expect to make more arrests.