The full NCAA Tournament field has been announced, and Mississippi State and Ole Miss have learned which teams will be rounding out their regionals. After winning the C-USA Tournament, Southern Miss has also learned where they're headed.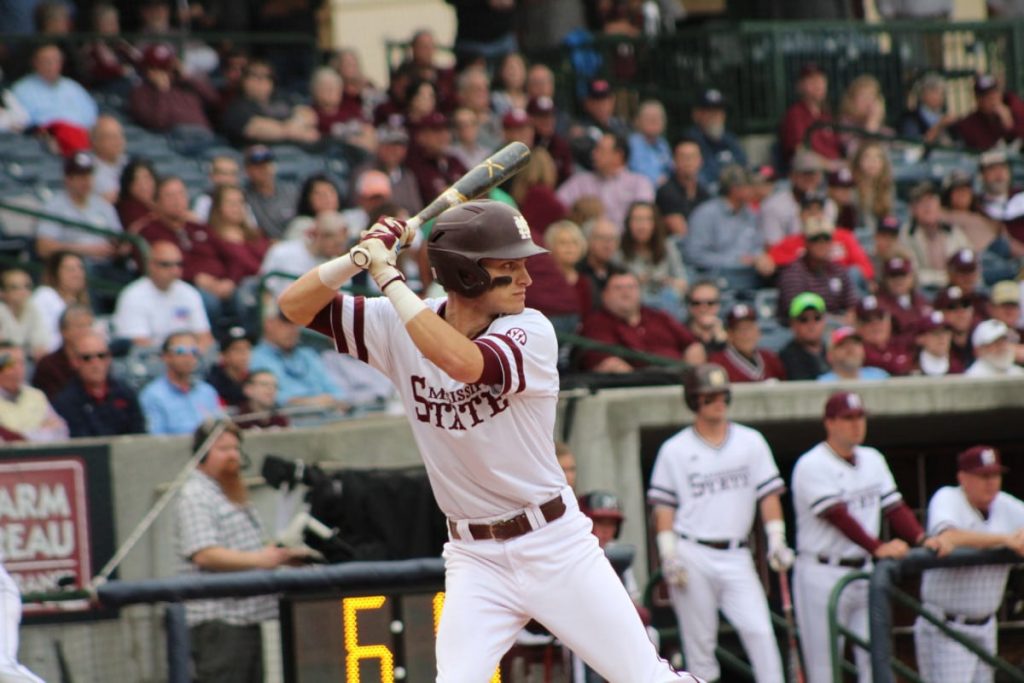 By SportsTalk Mississippi's MSU Beat Reporter Brian Hadad
Mississippi State fell a bit further than expected in the Monday reveal of the NCAA Tournament bracket, as the Bulldogs were not a top-four seed as had been previously predicted. Instead, MSU will be the #6 national seed and will welcome three teams to Starkville this weekend, including one of the historically best programs in the nation.
Related: Jake Mangum's Message to MSU Fans: Be Here, Be Loud
STARKVILLE REGIONAL GAME TIMES – MAY 31

#1 Mississippi State vs. #4 Southern U. – 1 PM ET
#2 Miami (FL) vs. #3 Central Michigan – 8 PM ET#RoadToOmaha pic.twitter.com/hwL43WyIV7

— NCAA Baseball (@NCAACWS) May 27, 2019
Here's a quick look at who is heading to Dudy Noble for the regional.
#2 Miami Hurricanes
Miami will travel to Mississippi State as the two seed in the Starkville Regional! pic.twitter.com/iNT1YVLaIH

— Canes Baseball (@CanesBaseball) May 27, 2019
Miami finished the year 39-18, 18-12 in the ACC, finishing second in the Coastal Division. The Hurricanes had an RPI of 17 and were in many late predictions as a likely host. A quick exit from the ACC tournament sealed their fate as far as being on the road.
#3 Central Michigan Chippewas
The Chippewas are heading to the Starkville Regional as the No.3️⃣ seed! @NCAACWS #FireUpChips 🔥☝️⚾️ pic.twitter.com/UmoHqbF11o

— CMU Baseball (@CMUBaseball) May 27, 2019
Central Michigan is one of the nation's hottest teams, having won the MAC regular season and conference tournament titles. The Chippewas will head to Starkville on an 18 game winning streak, 43-11 overall.
#4 Southern Jaguars
Southern University celebrates the spoils of a 'rags to riches' story which culminates in a SWAC Championship and a NCAA Regional Appearance. Tyler LaPorte named tournament MVP and Eli Finney records second win of the postseason. Photos by Derick E. Hingle. pic.twitter.com/4FfxfJ40SB

— Southern U. Sports (@SouthernUsports) May 20, 2019
Southern won the SWAC Tournament championship, finishing the season with a record of 32-22. The Jaguars did take a midseason victory over LSU earlier this year.
State will play game 1 on Friday with a noon first pitch, a decision that MSU had a large part in. The Starkville Regional winner will take on the winner of the Palo Alto regional, hosted by Stanford University, the national #11 seed. Coach Chris Lemonis said as of today, the staff had not made a decision regarding the pitching staff and who will start against Southern on Friday.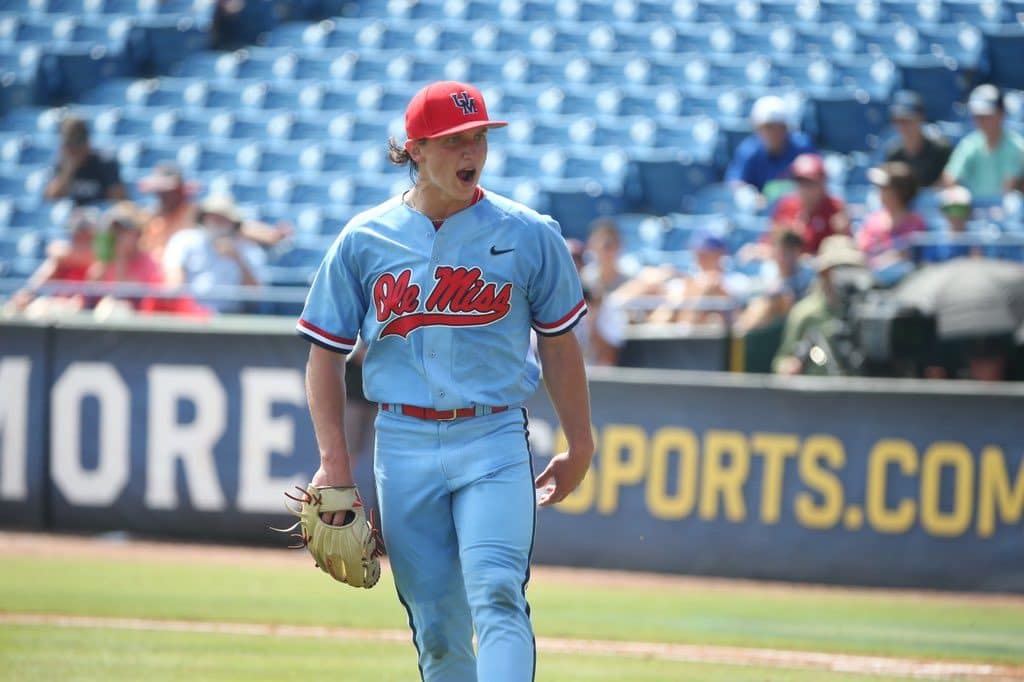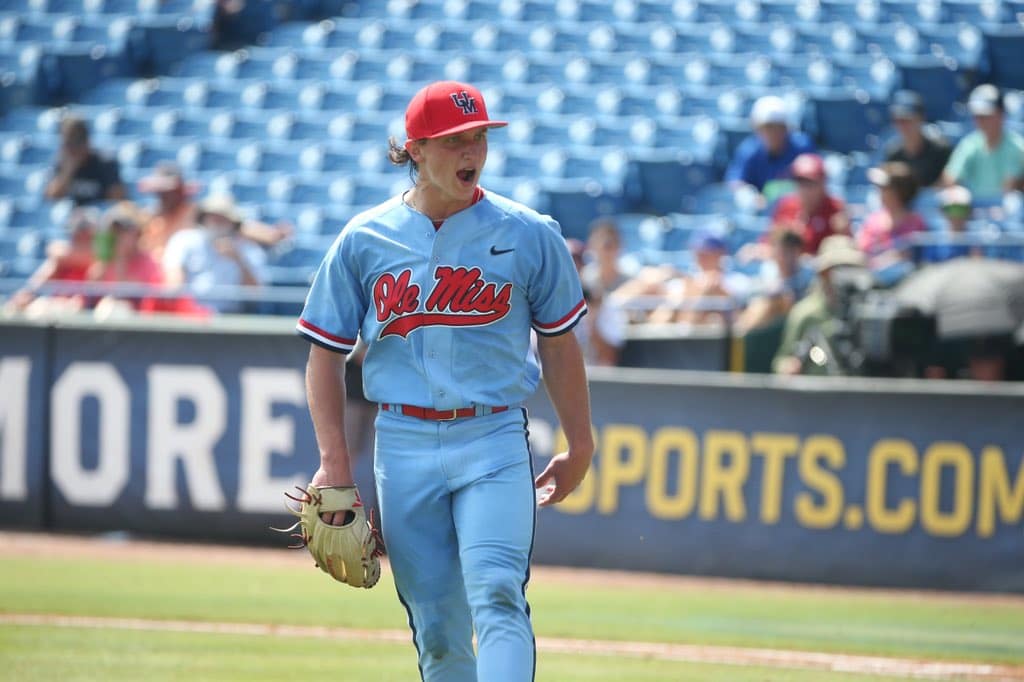 Story by SportsTalk Mississippi's Ole Miss Beat Reporter Brian Scott Rippee
A day after being named a regional host site, Ole Miss learned its regional opponents and what regional it is paired with.
OXFORD REGIONAL

1️⃣ Ole Miss
2️⃣ Illinois
3️⃣ Clemson
4️⃣ Jacksonville State#RoadToOmaha pic.twitter.com/Uwg9aPIcjf

— NCAA Baseball (@NCAACWS) May 27, 2019
The Rebels will play No. 4 seed Jacksonville State on Friday while No. 2 seed Illinois and No. 3 seed Clemson square off earlier in the day. Jacksonville State won the Ohio Valley Conference. Illinois went 36-19 and finished third in the Big 10 with a 15-9 record. Clemson finished with a record of  34-24 and finished fourth in the ACC Atlantic division at 15-15.
Related: Bianco, Dillard, Zabowski discuss Oxford Regional, postseason expectations
The Rebels will likely fave Gamecock right-hander Garrett Farmer, who boasts a 5-1 record, 2.24 ERA. He struck out 104 and walked 12 in 100.2 innings.
The Oxford regional is paired with the Fayetteville regional hosted by Arkansas. The Rebels went 3-2 against the No. 5 national seed Razorbacks, playing three on the road and two at a neutral site in the SEC Tournament. First pitch between Ole Miss and Jacksonville State on Friday is slated for 7 P.M. CT.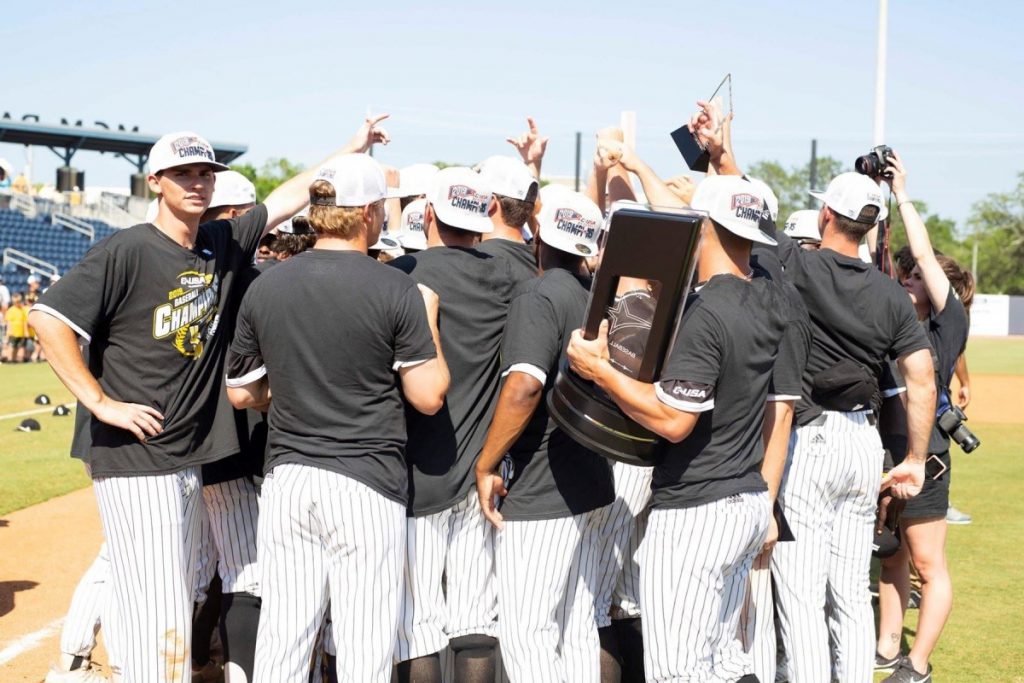 Southern Miss will play Pac-12 Conference at-large recipient Arizona State (37-17) at 12 noon in the Baton Rouge Regional on Friday. The Golden Eagles are the No. 3 seed in the regional, while the Sun Devils are the No. 2 seed. No. 1 seed and host LSU (37-24) takes on No. 4 seed Stony Brook (31-21) at Alex Box Stadium, starting at 6 p.m.
4️⃣ straight regional appearances!

We're headed to Baton Rouge! 📍 #SMTTT pic.twitter.com/9nkR80poLE

— Southern Miss Baseball (@SouthernMissBSB) May 27, 2019
Here's a look at the entire bracket: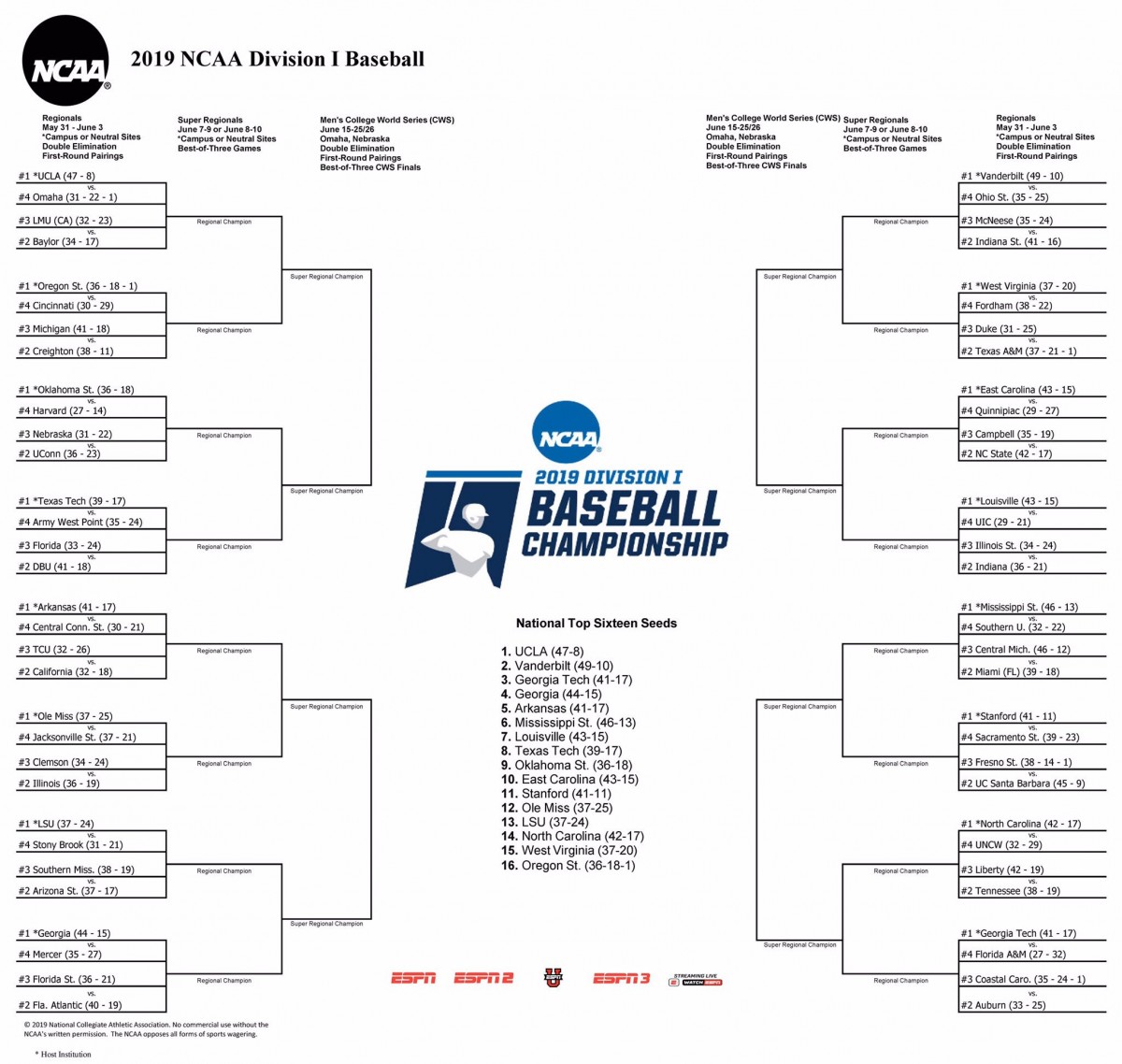 Stay up to date with all of Mississippi's latest news by signing up for our free newsletter here. 
Copyright 2023 SuperTalk Mississippi Media. All rights reserved.