MERIDIAN- Governor Phil Bryant served as the keynote speaker for the dedication of the Meridian Community College-Riley Workforce Development Center on Friday at 10 a.m.
The center is an 81,000-square-foot facility that has been open since the end of January. Originally the building was a Wal-Mart off of Highway 19 North.
The center was designed by B.B. Archer and includes a 12,000-square-foot welding shop, 15 classrooms and five shop laboratories. Classrooms can hold up to 250 students and there are 19 offices, a state-of-the-art multi-media conference room and a commercial grade catering kitchen, among other things.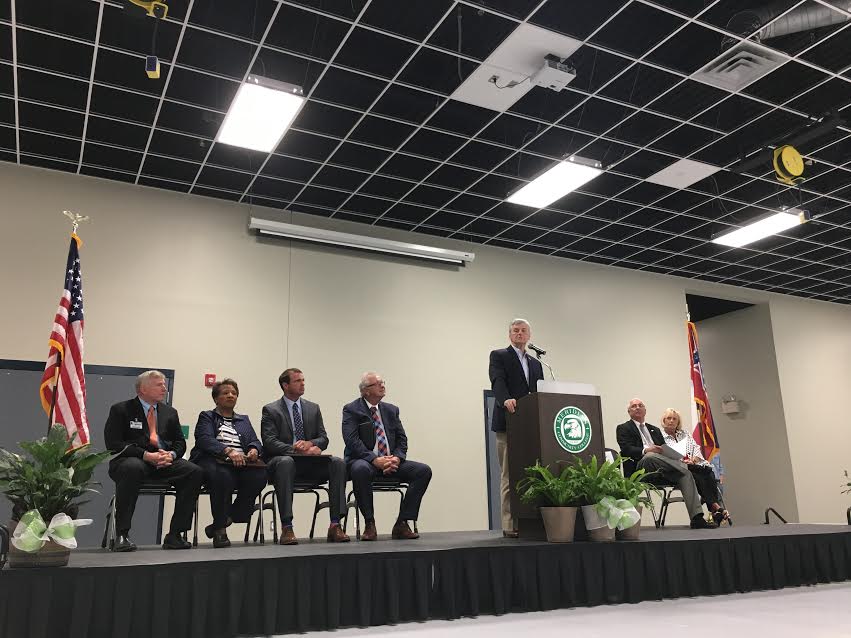 "This day has been a long time coming," MCC President Scott Elliott said in a statement. "It's not like MCC wasn't utilizing the old building. It's just that we weren't making substantive progress toward the dream of mustering a competitive position in the recruitment of new industry. The Riley Foundation made our dreams come true. If we hadn't been awarded the grant from them, we wouldn't have had the leveraging power to qualify for the EDA grant. So, the Riley Foundation's support caused all the pieces to start falling together."
During the ceremony they recognized contributions from the Riley Foundation, Lauderdale County, and East Central Planning and Development Center.
The total cost of the renovation was around $7.2 million.
The project began in 2007 when MCC purchased the old Wal-Mart and began development. They received two grants in 2015, $3.7 million award from the Riley Foundation and another $1.5 million from the Economic Development Administration, which is a division of the U.S. Department of Commerce.