To monitor Chronic Wasting Disease (CWD) across Mississippi, the Mississippi Department of Wildlife, Fisheries, and Parks (MDWFP) is relying on hunter-harvested deer during the 2018–19 hunting season.  Hunters can submit deer for testing at established drop-off locations or MDWFP-staffed check stations. MDWFP hosted a public meeting to discuss CWD and monitoring activities at the Marshall County Agricenter last night.
CWD was recently confirmed in Marshall County and the bordering Tennessee counties of Fayette and Hardeman. As part of the MDWFP CWD Response Plan, the current CWD Management Zone was expanded to include:
Benton, Lafayette, Marshall, Pontotoc, Tippah, and Union counties;
All portions of Alcorn, Lee, and Prentiss counties west of Hwy 45; and
All portions of DeSoto and Tate counties east of I-55.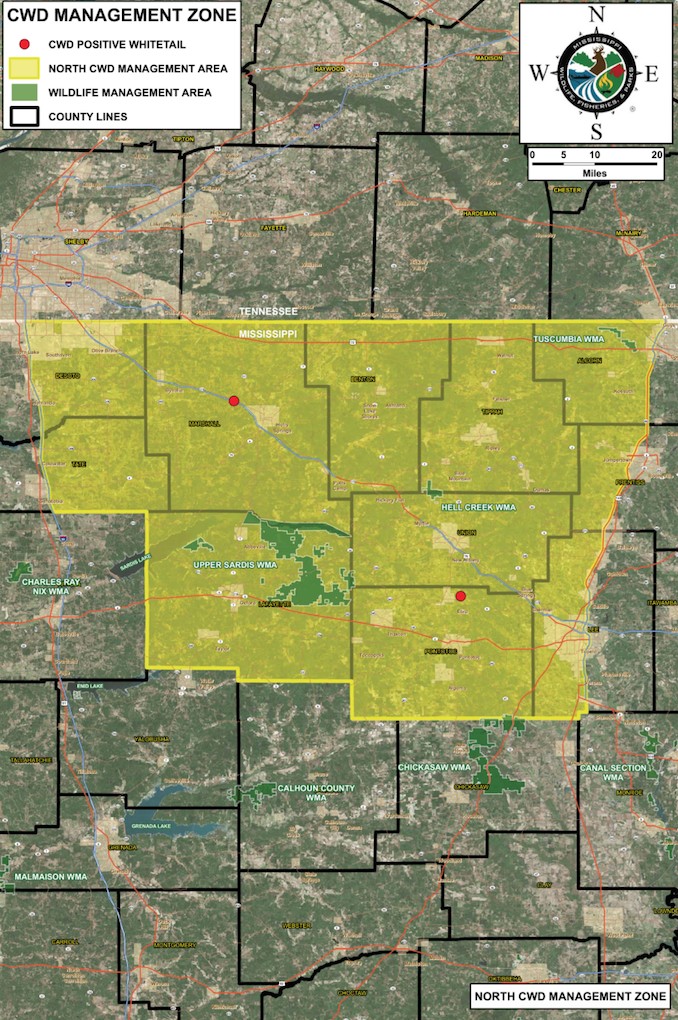 To minimize potential spread of CWD, for any MDWFP-defined CWD Management Zone it is unlawful to:
Supplemental feed
Establish new mineral sites or add supplements to existing sites
Remove certain portions of cervid carcasses from the zone (carcass regulations)
Trap wild hogs without a permit from MDWFP.
For more information about Chronic Wasting Disease visit www.mdwfp.com/cwd.