Molly May, a Mississippi State University graduate and now Jackson resident, is using her story to not only inspire people around Mississippi, but in all fifty states, and give them hope.
When she was eight years old, her mother was diagnosed with stage three breast cancer. Coming from a single parent home, Molly said this was very scary for her and her mother. They both associated the word "cancer" with "death", but after two single mastectomy's and chemotherapy, her mother survived and is now a fifteen-year survivor.
Eleven years later, when Molly was nineteen, she was tested for the breast cancer gene and found out she was a carrier. After a mammogram and MRI, she ended up having to have a core needle biopsy, which resulted in her having a double mastectomy. This made her the youngest person in the state of Mississippi to ever undergo one.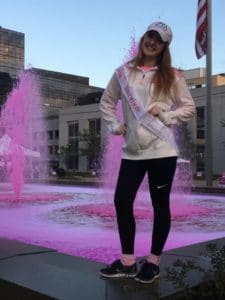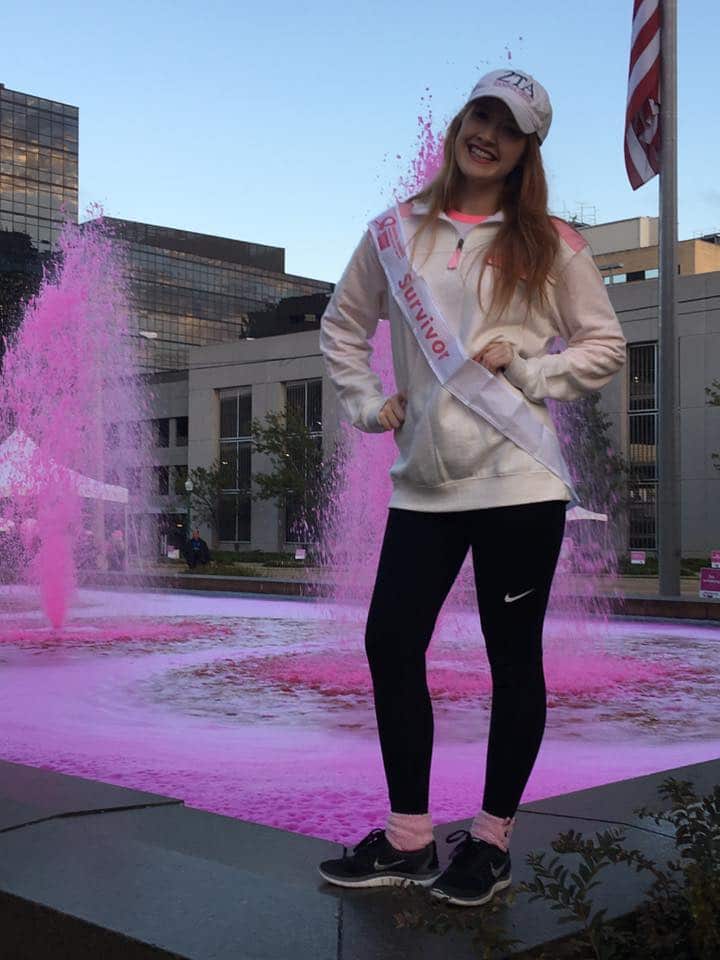 "That completely changed my life in many ways. It turned it upside down, but also it really taught me a lot about stepping out on faith," Molly said. "It taught me a lot about having self-love and it taught me a lot about what I want to do and what I think my mission is in life and helping the younger generation within the breast cancer community."
Molly said she has been incredibly fortunate to have a unique perspective when it comes to breast cancer. Not just from watching her mother fight her battle, but also undergoing what she did at such a young age.
"I try and use my position to speak to high school kids and college-age students and let them know that breast cancer is not just confined to the month of October," Molly said. "Actually, February is national breast cancer prevention month and a lot of people don't know that because they associate it with only the month of October and that's not the case."
Molly said breast cancer doesn't care about your race, social class, or religion.
"It just cares that it could take your life potentially so I have gotten really lucky to be able to help from my perspective," Molly said.
Molly has competed in pageants since she could walk because she loved putting on pretty dresses as a child, but it progressed when she found the Miss America Organization, who has a talent portion to their competition.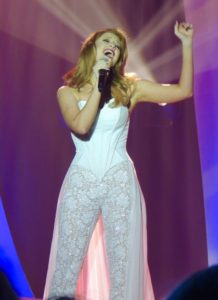 "I am incredibly passionate about singing," Molly said. "I'm not saying I'm Barbra Streisand or Whitney Houston by any stretch of the imagination, but I just enjoy doing it and grew up singing in church."
In high school, Molly competed in the Miss Mississippi Outstanding Teen competition in Vicksburg and ended up winning.
"That started and propelled me forward, but within the Miss America Organization, you have to have something called a platform, which is a charitable cause you have selected to spend all of your time raising money and awareness and putting forth your effort towards, and of course mine ended up being breast cancer awareness," Molly said.
Then, Molly started to compete in Miss Mississippi. She has served at Miss Belle of the Bayou, Miss Mississippi State, and is in her second term right now as Miss Amory. She will compete for the title of Miss Mississippi in June.
"It has really prepared me the last four years of competing in my platform in working with breast cancer awareness," Molly said.
Right now she is working on a couple of projects. The first one is her own 501c3 non-profit organization called caps that care.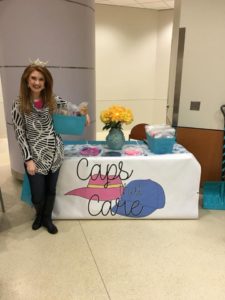 "It is a hat donation organization where I go from children's hospitals and breast cancer treatment facilities and donate any type of head covering. So a baseball cap, a beanie, a bandana, any type of head covering to people who are undergoing cancer treatment and have lost their hair," Molly said. "I also donate them to children's miracle network hospitals to any child within the hospital just to bring joy to their day because being in a hospital is very scary and I know from experience that being there and not knowing when you will leave or just how different your body will be, just getting a gift even as small as a hat really can make a difference."
She is really passionate about her organization and is excited to see it get off the ground. Right now she has collected about 1,200 hats and bandanas that have been donated to all 50 states. Molly said she is excited to see that keep going and growing.
Molly will also have a book published by the Dogwood Press of Jackson, that will come out in August, entitled My Crowning Achievement: Beating Cancer.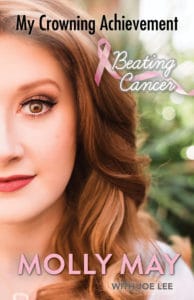 "It's a memoir of sorts, which is so funny because when I think about being 23 and writing a book about my life, there's really not a lot to say, so it's not the biggest of books," Molly said. "It's only going to be around 100-110 pages, but it's still my life and it's something I'm so passionate about and it's going to talk about breast cancer and how we need to be more vigilant, especially in the younger generations."
This year Molly will also serve as the honorary chairperson for the Mississippi Steel Magnolia's chapter of Susan G Komen.
"I am so excited and honored to be a part of something that I never in my wildest dreams thought that I would be, but it's just giving me another place and another platform to hopefully spread awareness in the younger generation about breast cancer and letting them know that they are susceptible even at their age," Molly said.
The Susan G Komen Race for the Cure in April will be a 5k, a 10k, or a one-mile fun run, which Molly said she will be "fun walking." The race will be at the Renaissance Colony Parkway.