Miss Mississippi Asya Branch is back in the Magnolia state after she competed in the Miss America Pageant in Atlantic City, New Jersey. News Mississippi sat down with Branch to talk about her next steps as Miss Mississippi.
Branch said that her title as Miss Mississippi gives her a louder voice to discuss her platform "Finding Your Way: Empowering Children of Incarcerated Parents." Branch is one of those children. Her father has been in prison since she was 10 and she has chosen to use her father's incarceration as her inspiration.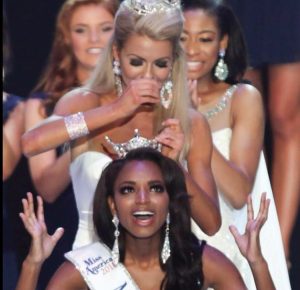 "I think it's important for kids and parents to see firsthand that I have dealt with having an incarcerated parent, yet I didn't follow that same cycle," Branch said. "It's important that you know that there are better things out there and that you have someone encouraging you and motivating you to do better things with your life."
Branch added that she hopes she will continue to be able to go into prisons and speak to parents and children after she finishes her year of service and passes the crown on to the next Miss Mississippi. However, Branch said at the beginning of her journey to the crown she was nervous when she made the decision to form her platform around the prison system.
"It was incredible the amount [sic] of people that would come up to me at Miss America when we were out anywhere and tell me how much they loved my platform and how they loved what I am doing," Branch said. "It let me know that I am doing something right and that I can continue doing what I am doing because it is touching the lives of people all throughout the nation, not just in the state of Mississippi."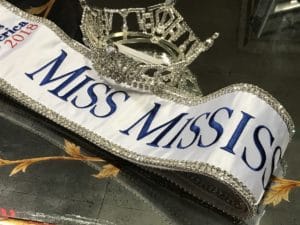 During the course of the competition, Asya said that her father remains her biggest fan and that while she had hoped he would be able to be part of the experience she would not change the circumstances because they have brought her to where she stands today.
"I am thankful for the situation that I was put in because it taught me so much and it shaped me into the person I am today regardless of how tough it was, but I know I have made him proud…" Branch said. "It makes me happy to know that he is proud of me in all that I am doing and that I am using our situation to better the lives of others."
As for her advice to young girls across the country who one-day wish of wearing a crown and holding the title of Miss Mississippi, Branch said it's all about never giving up on hopes and dreams.
"Chase your dreams, I write it on my autograph cards all the time," Branch said. "Don't be afraid to chase your dreams. If you want it bad enough, go for it! There is a quote I like to remind myself of because often if something doesn't pan out the way we want it to, then we get discouraged. The quote says 'everything will be okay in the end and if it's not okay, then it's not the end'…"
Stay up to date with all of Mississippi's latest news by signing up for our free newsletter here. 
Copyright 2023 SuperTalk Mississippi Media. All rights reserved.