On December 19, 2016, Ann and Henry Hunter Jordan Jr. died in a tragic house fire. Ann's paintings and creative works were admired and collected by people across several states and now their hometown is giving back to Ann's legacy as an artist.
The Kosciusko Attala Historical Society asked for community members to donate any artwork, created by Ann, for a single night to be displayed at an art show in her honor.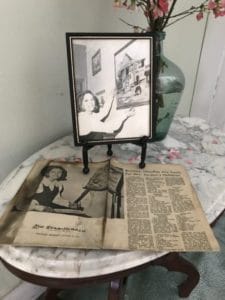 Longtime friend Leisa Terrell helped to put together the art show and said that Ann's artistic talents ranged from watercolor to needlepoint, pottery and everything in between.
"Ann was a rare mix of talent, generosity, and enthusiasm," Terrell said. "I often went to her shop and she was always excited about the current project she was working on, regardless of how small or large. Each piece of art was a piece of herself. The Attala Historical Society feels honored to have been able to show the community a small part of the art she so generously shared with so many people."
Ann 's son Hunter said that she grew up in the Mississippi Delta and attended art school at Ole Miss, graduating in 1967. Hunter said that she once told him she was not very social in high school and instead turned her artwork into her own form of entertainment.
"She was never out to impress anyone, to bring attention to herself," Hunter said. "Her pleasure was in pleasing other people and seeing them enjoy her artwork."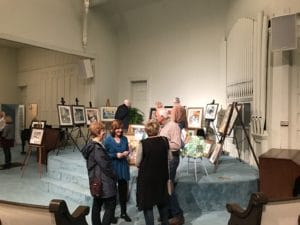 Hunter said that his mother would often ask for a copy of a bride's china pattern or a picture of their bouquet and then paint a picture as a gift to remember their wedding day.
"There was just so much that she did," Hunter said. "It was overwhelming at the showing that so many people traveled from other states, Louisiana, Arkansas, and Alabama, and they brought their pieces from their own private collections to display."
At the art show, over 100 pieces of Ann's work were displayed and her son Hunter said it was only a fraction of her entire collection.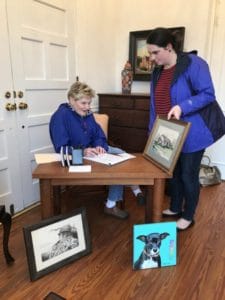 "The people that brought the artwork already appreciated what mother could do, but the people in the public that came to the showing that had maybe either never realized the extent of her artwork, maybe never owned a piece of her artwork, they would first make mention to me of how shocked they were at the extensive amount of work that she did and then they thought that it was her collection in its entirety," Hunter said. "I had to explain to them that it was only a small part of what is out there."
Hunter said that at some point in the future he would like to have a larger collection of his mother's works displayed to showcase her vast talent.