Mississippi's flag no longer flies in New Jersey's Liberty State Park with all other state flags. 
This comes after New Jersey Governor Phil Murphy ordered that the flag be taken down on Friday. In a Facebook post, Murphy explained that the Mississippi flag doesn't represent New Jersey's "values of inclusivity and equality."
The state Senator referenced in Murphy's post, Sen. Sandra Cunningham, said that the flag, which features Confederate imagery,  "symbolized an era of hate, violence, and division." An American flag will fly in Mississippi's place at the New Jersey park that overlooks the Statue of Liberty and the Manhattan skyline.
In response to the NJ Governor's decision, Governor Bryant said that he was "disappointed."
"I'm disappointed in Governor Murphy's actions. As I have repeatedly said, the voters of Mississippi should decide what the state flag is or is not," Governor Bryant said in a statement.
Mississippi voted to keep the current design of the flag in 2001, but a renewed effort to replace the flag has gained momentum in recent years.
A proposed design for a new state flag, the 'Stennis flag', will be available as a speciality license plate later this year.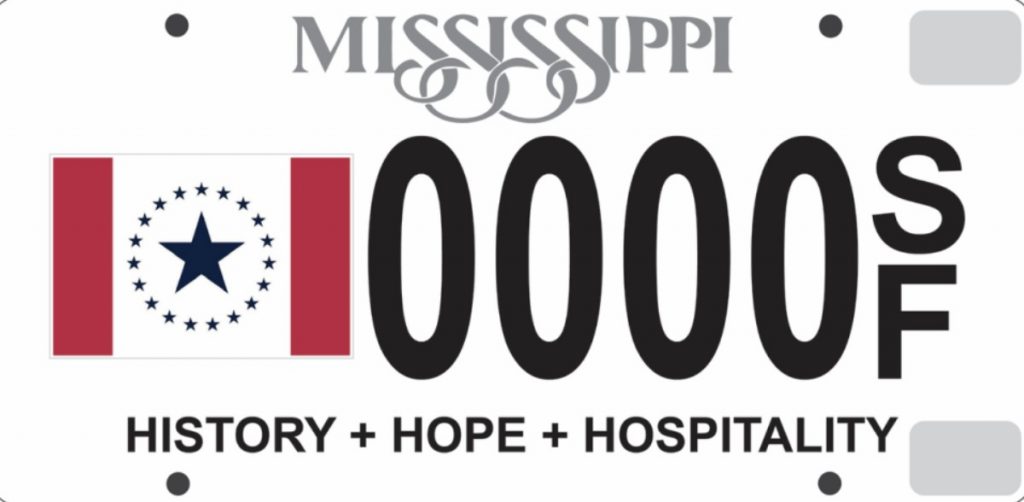 Stay up to date with all of Mississippi's latest news by signing up for our free newsletter here. 
Copyright 2023 SuperTalk Mississippi Media. All rights reserved.