While November is still a few months away, the first leg in several key Mississippi races has been completed as state residents went to the polls Tuesday for primary elections.
Some races, like the Congressional Seat in the Third District, were crowded while others, like the Second Congressional District, had just one incumbent name on the ballot. A full Republican and Democratic Ballot can be seen below.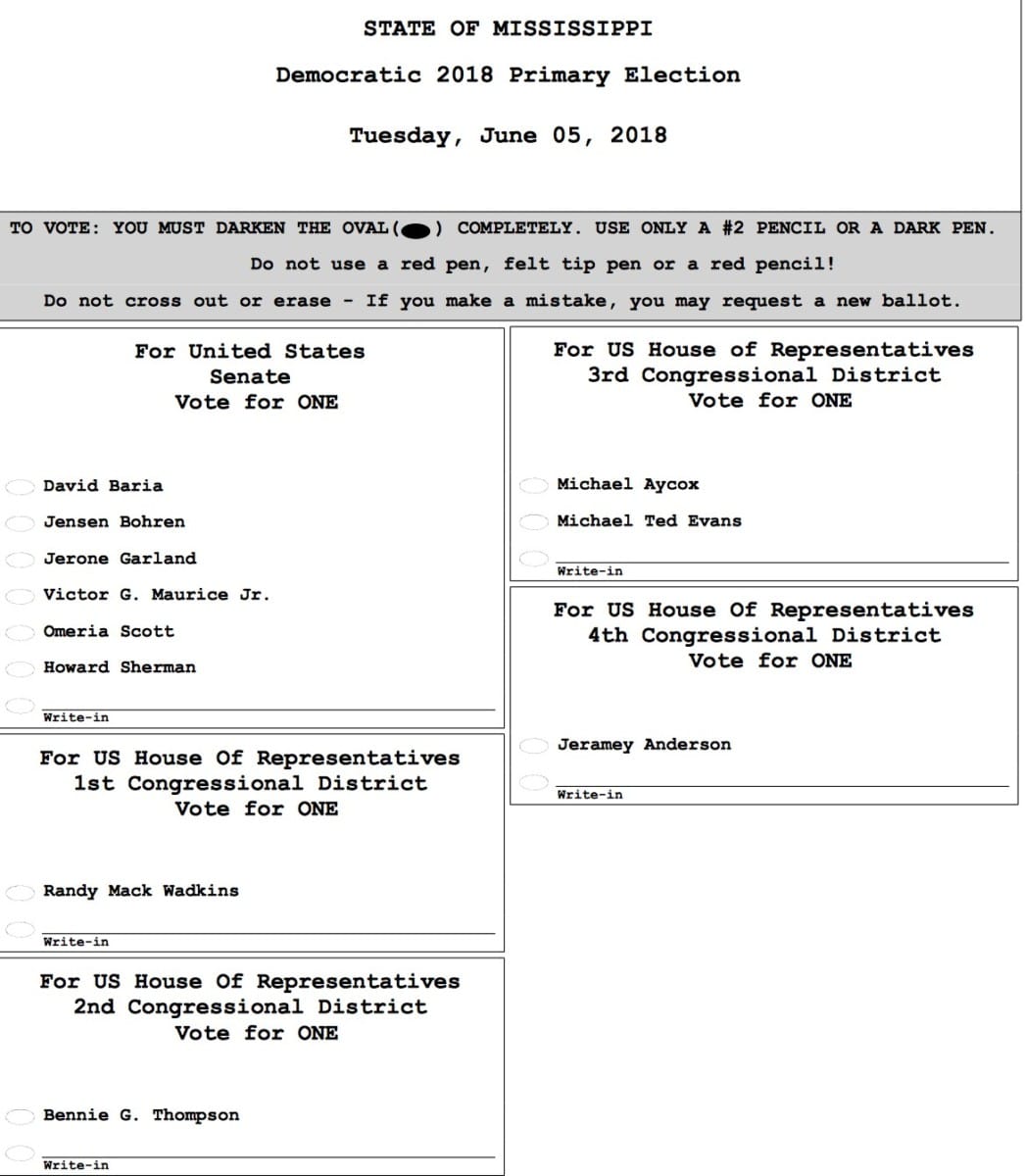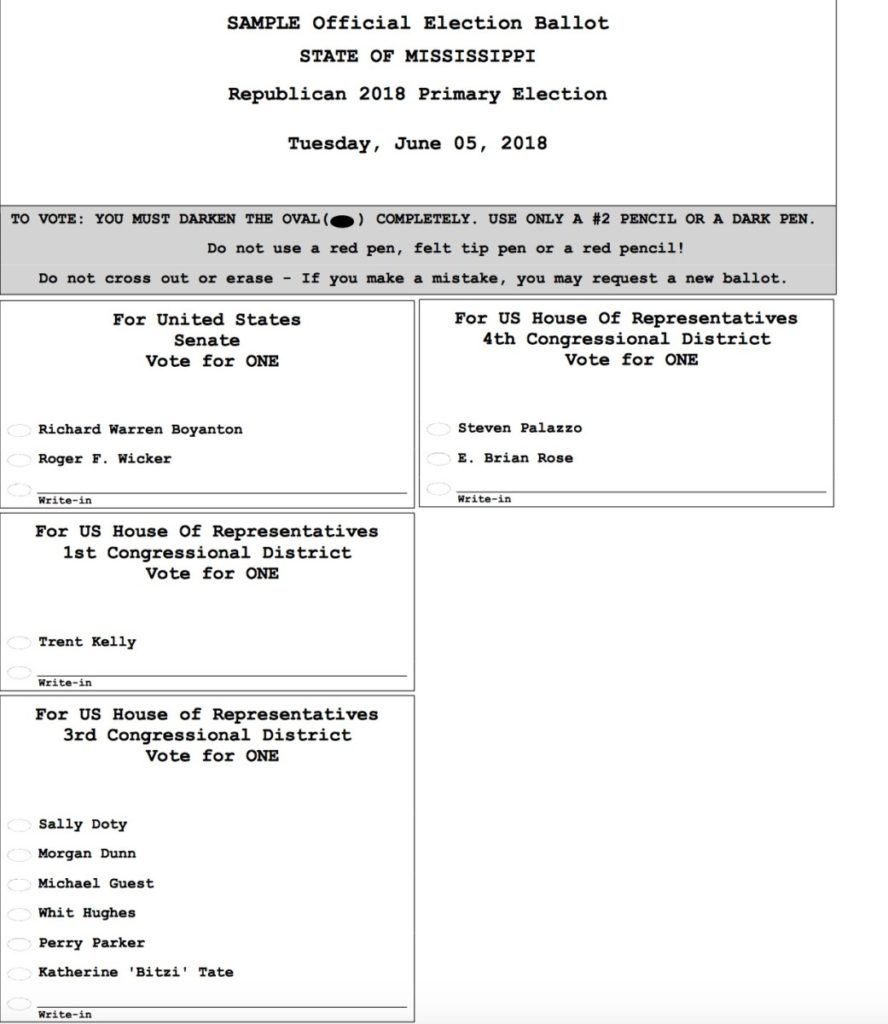 According to multiple reports, results for each race have come in and two races are headed for run-offs. View the election results for each race below:
1st Congressional District:
Not much suspense in this race, as each side had just one candidate.
Republican: Trent Kelly (incumbent)
Democrat: Randy Wadkins
2nd Congressional District: 
Incumbent Bennie Thompson (D) is running an unopposed campaign and he'll hang on to his seat.
3rd Congressional District
This is the race that has received a majority of the attention in recent weeks due to the high volume of candidates in the field with six Republicans and two Democrats.
Republican(s): Michael Guest & Whit Hughes
Democrat: Michael Evans
4th Congressional District: 
One Republican challenger stepped into the race against incumbent Congressman Steven Palazzo, and one Democrat's name was on the ballot on Tuesday.
Republican: Steven Palazzo
Democrat: Jeramy Anderson
Incumbent Senator Roger Wicker initially thought that there would be two names alongside his on the ballot, but there was only one. On the Democratic side, this turned into a very congested race with six candidates.
Republican: Roger Wicker
Democrat(s): David Baria & Howard Sherman
Both run-off elections will take place on June 26th.
Stay up to date with all of Mississippi's latest news by signing up for our free newsletter here. 
Copyright 2023 SuperTalk Mississippi Media. All rights reserved.