Kids in Mississippi are uniting against tobacco today as they join thousands of young people nationwide to mark 'Kick Butts Day', an annual day of youth activism sponsored by the Campaign for Tobacco-Free Kids. More than 1,000 events are planned across the United States.
This year, kids are focused on kicking Juul, the e-cigarette that has become enormously popular among youth across the country.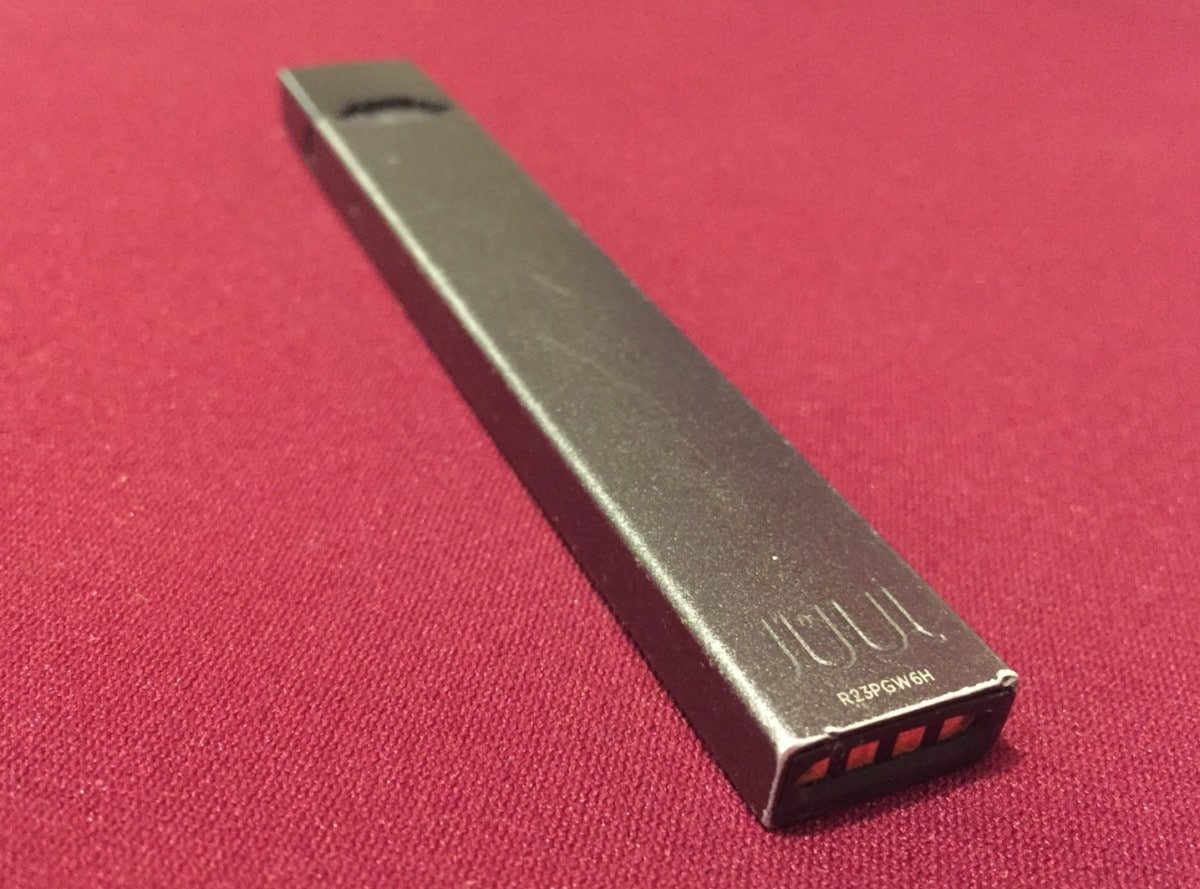 While cigarette smoking among high school students nationwide has fallen to 8.1 percent, e-cigarette use among high schoolers rose by an alarming 78 percent in 2018 alone – to 20.8 percent of the student population. In 2018, more than 3.6 million middle and high school students used e-cigarettes. U.S. public health leaders have called youth e-cigarette use an "epidemic" that is addicting a new generation of kids.
In Mississippi, 10.3 percent of high school students use e-cigarettes, while 9.4 percent smoke cigarettes. Tobacco use claims 5,400 lives in Mississippi and costs the state $1.2 billion in health care bills each year.
On Kick Butts Day, youth and health advocates are calling for strong action to reverse the youth e-cigarette epidemic. In particular, they are calling on the Food and Drug Administration, states and cities to ban all flavored tobacco products, including e-cigarettes in flavors like cotton candy, gummy bear and mango that tempt kids. Other effective strategies to reduce youth tobacco use include laws raising the tobacco sale age to 21, significant tobacco tax increases, comprehensive smoke-free laws and well-funded tobacco prevention programs.
In Mississippi, youth advocates are urging state lawmakers to raise the cigarette tax by $1.50 per pack.
"This year on Kick Butts Day, we're challenging policy makers at every level to do their part to reverse the youth e-cigarette epidemic and continue driving down youth tobacco use," said Matthew L. Myers, President of the Campaign for Tobacco-Free Kids. "We cannot allow e-cigarettes, especially Juul, to addict another generation and reverse the enormous progress we've made in reducing youth tobacco use."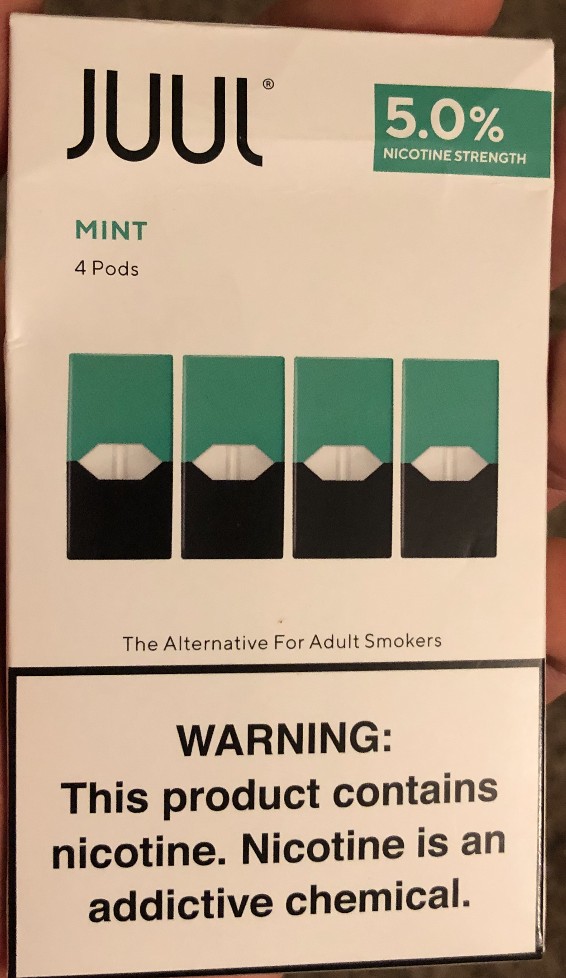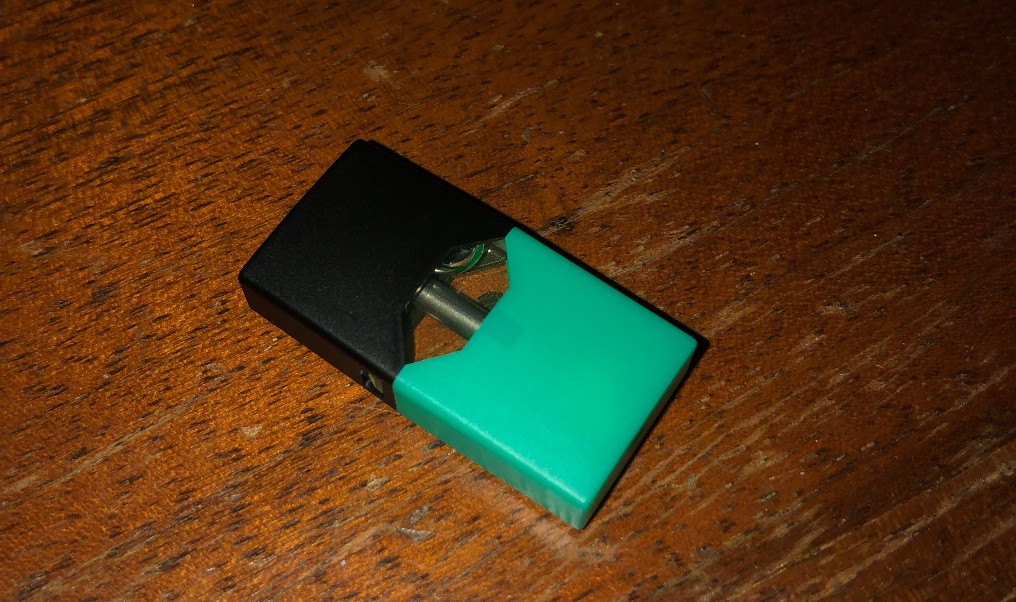 Key facts about e-cigarettes include:
The main cause of the youth e-cigarette epidemic is Juul, which looks like a computer flash drive, is small and easy to hide, delivers a powerful dose of nicotine, and comes in kid-friendly flavors like mango, fruit and mint. According to the manufacturer, each Juul "pod" (cartridge) delivers as much nicotine as a pack of 20 cigarettes.
E-cigarettes pose serious health risks for kids. The U.S. Surgeon General has found that youth use of nicotine in any form – including e-cigarettes – is unsafe, causes addiction and can harm the developing adolescent brain, affecting learning, memory and attention. Studies also show that young people who use e-cigarettes are more likely to become cigarette smokers.
On Kick Butts Day, youth join in creative events including signing pledges to be tobacco-free, learning about the harmful chemicals in tobacco products and organizing rallies at state capitols.
In Mississippi, activities include:
Local youth in Itta Bena are taking a stand against tobacco. The Boys & Girls Club of the Mississippi Delta Mississippi Valley State University Unit will host an anti-tobacco rally where the public can learn about the dangers of smoking. Time: 4 PM. Location: 14000 Highway 82 West, Itta Bena. Contact: Linda Toy (662) 392-0601
Community members from Holmes County Consolidated School District in Lexington will participate in a "Give the Boot to Butts" anti-smoking rally, hosted by the Boys & Girls Clubs of the Mississippi Delta Lexington Unit, to promote a smoke-free community. Participants and attendees are invited to wear their boots of choice while saying no to tobacco. Time: 4 PM. Location: 9479 Brozville Road, Lexington. Contact: Kawanna Horton (662) 739-1938.
The Boys & Girls Club of the Mississippi Delta Greenwood Unit in Greenwood will host a smoke-free movie night to educate children about the dangers of peer pressure and tobacco. Time: 3:30 PM. Location: 1740 Carrollton Avenue, Greenwood. Contact: Synthia Hoover (662) 392-3064.
The GenFree Team and Leake County Youth Advocates, the Leake County Career and Technology Center in Carthage will host a day of jeopardy games and prizes to raise awareness about the harmful effects of smoking. Time: 8 AM, 10 AM, and 12 PM. Location: 703 N. West Street, Carthage. Contact: Lynn McCafferty (662) 312-1549.
The Boys & Girls Club of the Mississippi Delta Jonestown Unit will display cups in fences around Jonestown to encourage a smoke-free environment. Time: 4:15 PM. Location: 330 Matagorda Road, Jonestown. Contact: Glenda Wade-Kamai (662) 590-5775.
The Boys & Girls Club of Columbus in Columbus will host a Zombie Walk to mobilize youth and young adults to take a public stand against the dangers of tobacco and vaping and promote changes to city-level protective ordinances. Time: 4:30 PM. Location: 1815 14th Avenue N., Columbus. Contact: Yolanda Pruitt (662) 251-7176.
The Boys & Girls Club of the Mississippi Delta Yazoo City Unit in Yazoo City will host a guest speaker to teach youth how to lead smoke-free lives. Additionally, local youth will participate in an educational poster content and bingo game. Time: 3 PM. Location: 516 East Canal Street, Yazoo City. Contact: Judy Ables (662) 763-8461.
The Mississippi Tobacco-Free Coalition of Jackson County will present on the harmful effects of smoking and Juuling to middle school students at Vancleave Middle School. To promote a smoke-free and vape-free environment, the youth advocates will also display educational posters, host a pig lung demonstration, a straw breathing activity and construct a pledge wall. Time: 9:30 AM. Location: 4725 Bulldog Lane, Vancleave. Contact: Kristina Mullis (765) 265-9169.
While tobacco use is popular with high school students, it's also popular at college campuses across the state.
'Kick Butts Day' isn't the only event happening in Mississippi to stop the use of tobacco. The University of Mississippi received a grant from the CVS Health Foundation and the American Cancer Society.
As part of its commitment to building healthier communities, CVS Health has provided $18,000 in grants through the CVS Health Foundation to the University of Mississippi to advocate for, adopt and implement 100 percent smoke- and tobacco-free campus policies, including limiting the use of e-cigarettes.
The university is part of a more-than-$1.4 million grant pool to 82 schools across the country. Delivered in partnership with the American Cancer Society and Truth Initiative, the grants build upon the three organizations' combined commitment to helping deliver a tobacco-free generation.
The funding will help accelerate and expand the number of campuses across the country that prohibit smoking, e-cigarette and other tobacco product use.
"The Center for Wellness Education is excited to begin the conversation of fostering an environment that supports a tobacco-free campus," said Erin Cromeans, UM assistant director of wellness education. "We would like to join the nearly 2,000 colleges and universities who have executed a tobacco-free campus."
While conventional cigarette smoking among high school students has fallen by almost 50 percent since 2011, e-cigarette use has surged over the last year, especially among young people; 2.8 million young adults aged 18-24 are e-cigarette users.
The spread of e-cigarettes risks a reversal of progress made in reducing smoking over the last two decades, given that young people who vape are four times more likely to begin smoking cigarettes in the future.
"A critical goal in building healthier communities across the country is reducing tobacco use, which remains one of the leading causes of preventable death in this country," said Eileen Howard Boone, president of the CVS Health Foundation. "By helping more colleges and universities explore and execute on tobacco-free policies, we're able to positively influence the number of new college-age smokers and get one step closer to our goal of seeing the first tobacco-free generation."
With broad support from numerous groups and organizations across campus, Ole Miss adopted a campuswide smoking ban in 2013. Smoking is prohibited at all times and at all locations on campus, including university-owned facilities, properties and grounds.
As part of the adoption, the university also offers multiple cessation options for those seeking to quit smoking.
"Moving from a smoke-free to tobacco-free campus is the logical next step in creating a healthier environment for everyone who studies, works or visits the University of Mississippi," said Leslie Banahan, UM assistant vice chancellor for student affairs. "I am grateful we are addressing the risks of tobacco use and, hopefully, helping this generation of students be nonusers of cigarettes, chewing tobacco and e-cigarettes."
The grants are part of Be The First, CVS Health's five-year, $50 million initiative to deliver the nation's first tobacco-free generation, which is a major program within the company's new $100 million Building Healthier Communities initiative. While the number of U.S. colleges and universities that are smoke- or tobacco-free has doubled since 2012, approximately half the nearly 5,000 schools across the country still have no comprehensive policy in place.
With the CVS Health Foundation's support, the American Cancer Society and Truth Initiative programs help students, faculty and staff develop and execute strategies that are customized to meet the unique needs of each campus and move the schools toward a 100-percent smoke- and tobacco-free environment.
Together, the organizations have provided financial and technical support to more than 200 colleges and universities since 2016, helping to clear the air for more than a million students.
"While the teen smoking rate has fallen to an all-time low of 4.6 percent, the rapid rise in e-cigarette use threatens to erase this progress, given youth who vape are four times more likely to progress to smoking deadly cigarettes," said Robin Koval, CEO and president of Truth Initiative. "Over the years, we've had great success in working with colleges to go smoke- and tobacco-free."
Koval said they now play a critical role in also addressing the e-cigarette epidemic as vaping becomes even more prevalent on campuses across the U.S. Together with their partners, they look forward to empowering as many colleges and universities as possible with the information and resources they need to end all tobacco use for good.
"Cigarettes cause more than 480,000 U.S. deaths annually and are responsible for nearly 29 percent of all cancer deaths in the U.S.," said Gary Reedy, CEO of the American Cancer Society. "College is a time when young adults are susceptible to developing or perpetuating an addiction to nicotine and tobacco."
Reedy said this partnership continues to enable them to help reduce tobacco use among college students and therefore reduce the number of people impacted by tobacco-related diseases.
Stay up to date with all of Mississippi's latest news by signing up for our free newsletter here. 
Copyright 2023 SuperTalk Mississippi Media. All rights reserved.