A recent report states that Mississippi's population is declining. 
The Mississippi Center for Public Policy claims that the Magnolia state's population dropped by 3,133 people in 2018, marking the largest decline since the 2010 Census was conducted.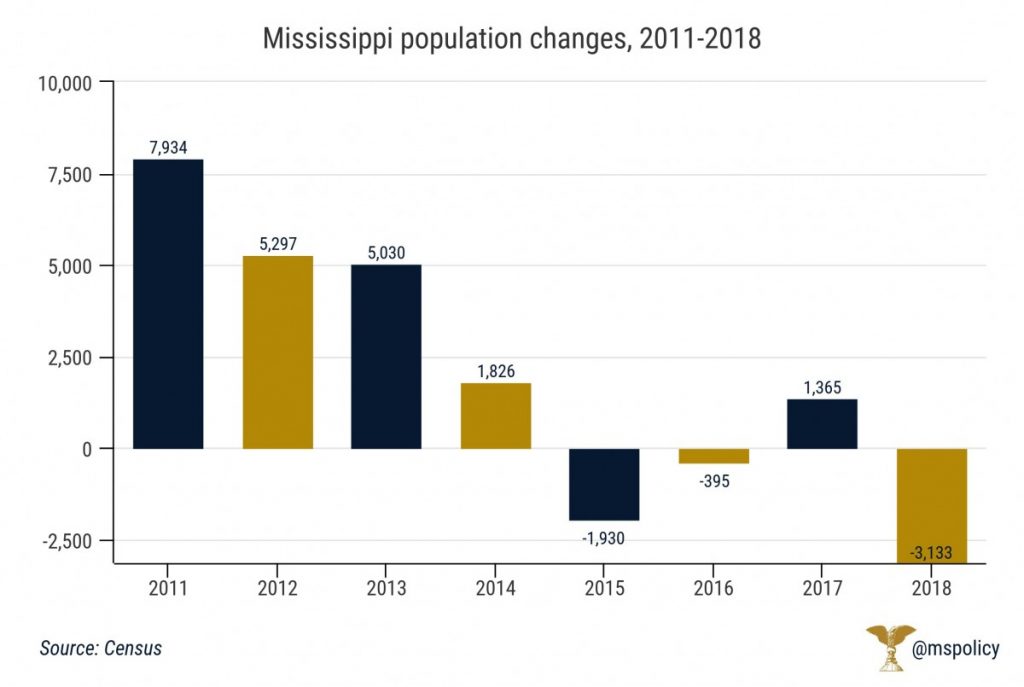 The report also states that while Mississippi and Louisiana are losing residents, surrounding states are experiencing a boom, led by Tennessee after the state added over 61,000 residents this past year.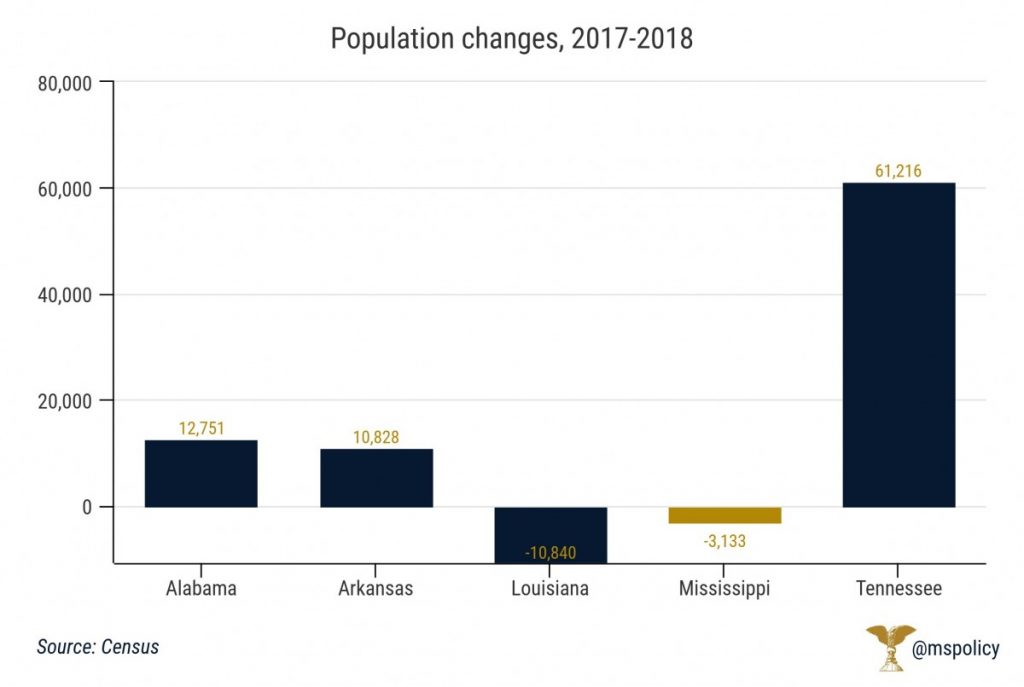 Louisiana had one of the highest declines in the country, according to the study, and in all, nine states saw their population decline.
As for a reason behind the decline, the MCPP states that it is a matter of people choosing the move to income tax-free states. 
"It's part of a migration trend. People are leaving progressive income tax states and moving to income tax-free states. Over the past year, 339,396 Americans moved to no income tax states, including Tennessee. And 292,947 left progressive income tax states."
The report refers to the Census data to state that Mississippi's tax burden is contributing to the decline. 
"As Census data shows, Mississippi's tax burden is hurting the state. As a percentage of personal income, Mississippians have a state and local tax revenue rate of 10.57 percent. The national average is 10.08 and the Southeast average is 8.57.
Among neighboring states, Alabama has a rate of 8.23, Arkansas is 9.91, Louisiana is 9.22, and the income-tax-free state of Tennessee is 7.76. This means Tennessee runs their government for about 25 percent cheaper than Mississippi. Mississippi is the only state in the Southeast, save for West Virginia, over 10 percent. The Mountaineer state is the highest in the region at 11.23."
With the decline in 2018, the population is estimated to be just shy of 3 million.
Stay up to date with all of Mississippi's latest news by signing up for our free newsletter here. 
Copyright 2023 SuperTalk Mississippi Media. All rights reserved.