The Rebels and the Bulldogs are in the midst of a difficult stretch as they both sit at 3-2 overall and 0-2 in the SEC. MSU gets a chance to pick up their first SEC victory against a top-10 opponent, while the Rebels get a break from conference play.
Auburn vs. Mississippi State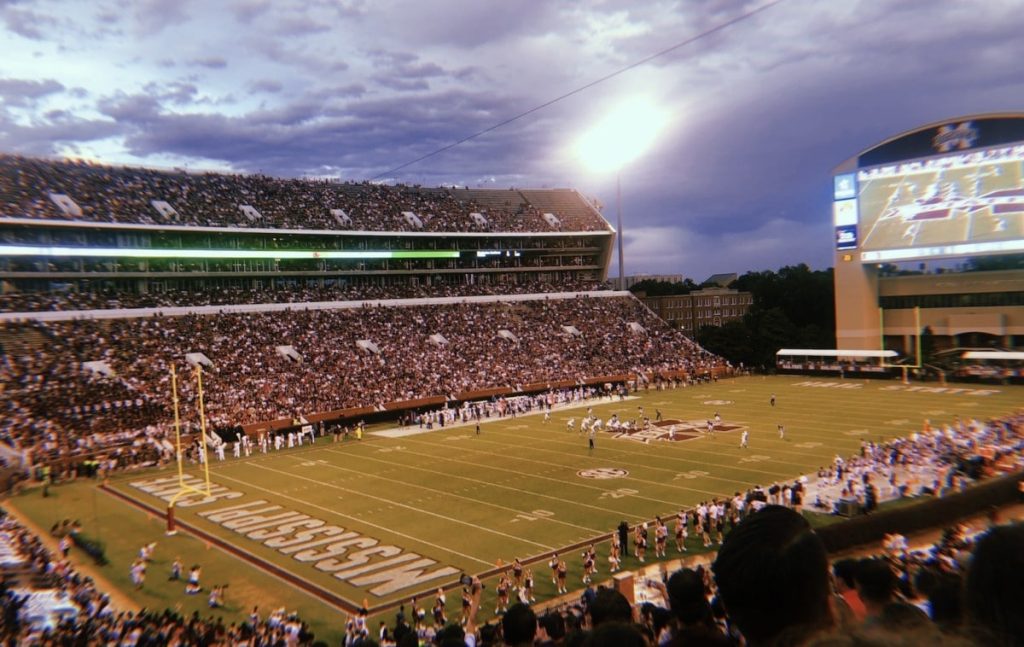 Mississippi State has dropped their first two SEC games of the season, and things don't get any easier as they now face #8 Auburn in Starkville. 
During the first three weeks of the season, it appeared as if no one could slow down the Bulldog offense, but the first two weeks of SEC play tell a different story. Against Kentucky and Florida, MSU has only totaled 201 and 202 yards, respectively. 
A majority of those struggles start with QB Nick Fitzgerald, who may still be adapting to Joe Moorhead's offense. The senior QB has completed just 46% of his passes in the two losses and hasn't shown the ability to stretch the field needed to keep defenses from loading up against the run. RB Kylin Hill has run well but hasn't been featured in the play-calling. Look for Moorhead to get Hill and Aeris Williams going early against the Tigers. 
Despite the big performance from Kentucky's Benny Snell, MSU's defense has been solid in the losses, but they'll have to step up even more if the offense can't find their footing. Behind a new offense line, Auburn's Jarrett Stidham has yet to get going this season. Jeffrey Simmons and Montez Sweat should be able to find their way into the backfield and be a disruptive force once again. Florida used a lot of quick passes to neutralize the MSU front, so Auburn may take a similar approach. 
Two losses to open conference play can be a back-breaker to some teams, and Moorhead stated that they cannot allow these two games to ruin their season. 
"We're going to have to continue to stick together and be able to, like after the first three games, handle prosperity and after the past two, continue to handle adversity and know how to bounce back from it," Moorhead said. "We are going to continue to need great leadership from our coaches and from our players and continue to be a unit that takes accountability, starting with me pointing a thumb and not a finger."
Despite recent struggles, MSU comes into this one as just a 3.5 point underdog. 
Kick off from Davis Wade Stadium is set for 6:30 p.m. 
Louisiana-Monore vs. Ole Miss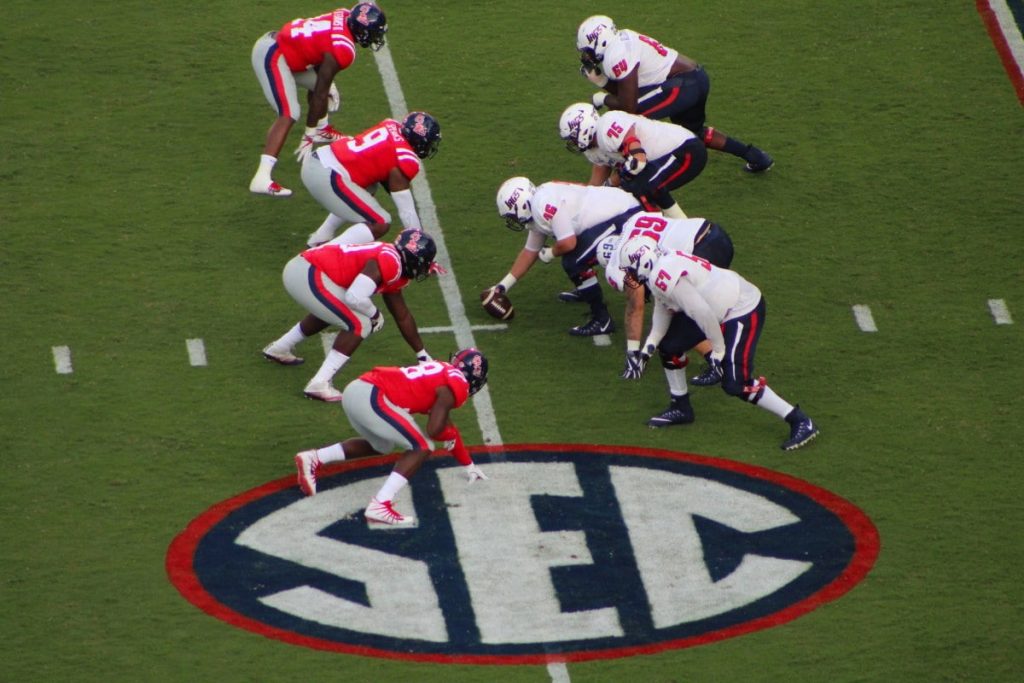 It's homecoming week in Oxford as Ole Miss tries to put last week's blowout loss to LSU behind them as they take on Louisiana Monroe. 
Last week, the Rebel offense couldn't move the ball, the defense couldn't stop LSU and the team had 17 penalties in an undisciplined mess of an effort. This week, it'll be difficult to gauge a true level of improvement due to the quality of their opponent. 
Leading into the LSU game, the Rebels scored 38 points and had seven sacks against Kent State, and that clearly didn't translate from week-to-week. While Ole Miss may walk off of the field with a win on Saturday, it likely won't mean much moving forward. 
An already depleted Rebel secondary has now lost C.J. Moore, so this week will be a good chance to rotate new guys in to get some playing time and determine who can step up. With that in mind, Armani Linton and Tylan Knight have been moved to the DB room. Linton was a DB last season before being switched to RB and Knight played both ways in high school. 
Ole Miss is struggling to put all of the pieces together and play competitive football each week. Head coach Matt Luke addressed his team's mindset moving forward and said he knows they're ready to move forward. 
"It's very important that you keep it inside because that is where it starts, from the inside out. These players, they go through a bunch, but I think they are very resilient, and you can see that on Sunday when they come to practice, they work really hard," Luke said. "They were embarrassed about what happened on Saturday too, and I think they want to go back out and prove to everybody what they are capable of. I like this team, and again, we're just excited about the opportunity to go get it fixed."
The Rebels and ULM will kick off at 3:00 p.m.  
Stay up to date with all of Mississippi's latest news by signing up for our free newsletter here. 
Copyright 2023 SuperTalk Mississippi Media. All rights reserved.