While we're just now entering the thick of the 2018 season in college football, Ole Miss and Mississippi State have announced their 2019 schedules. 
Mississippi State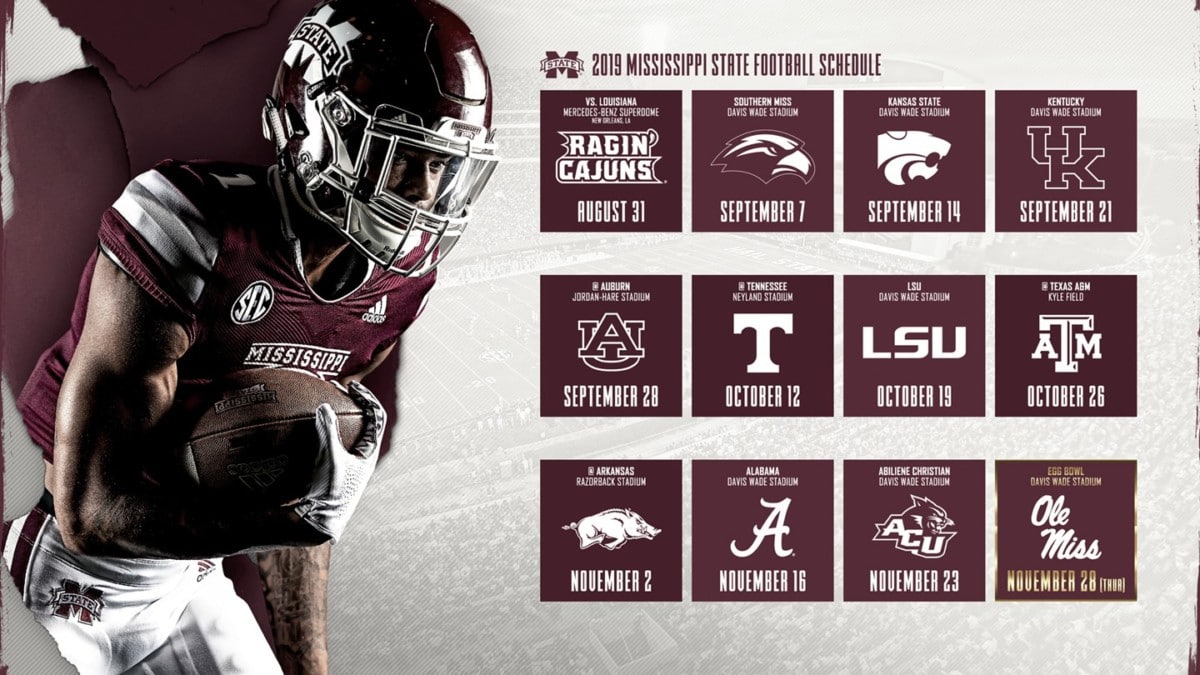 For Mississippi State, they'll open things up with a matchup with the Louisiana Ragin Cajuns – a team that they just beat 56-10 this past weekend at home. As for the location of next year's game, MSU will head down to New Orleans for the matchup in the Superdome. 
In week two, they'll welcome Southern Miss to Starkville, and in week 3, they'll play the second half of their home-and-home matchup Kansas State.
For the second straight year, MSU will open SEC play against Kentucky. Their other opponent from the SEC East will be Tennessee on the road (week 6).
MSU will run through a gauntlet of SEC opponents in weeks 4-10. In this stretch, they'll face Kentucky, Auburn, Tennesee, LSU, Texas A&M, Arkansas and Alabama.
Ole Miss: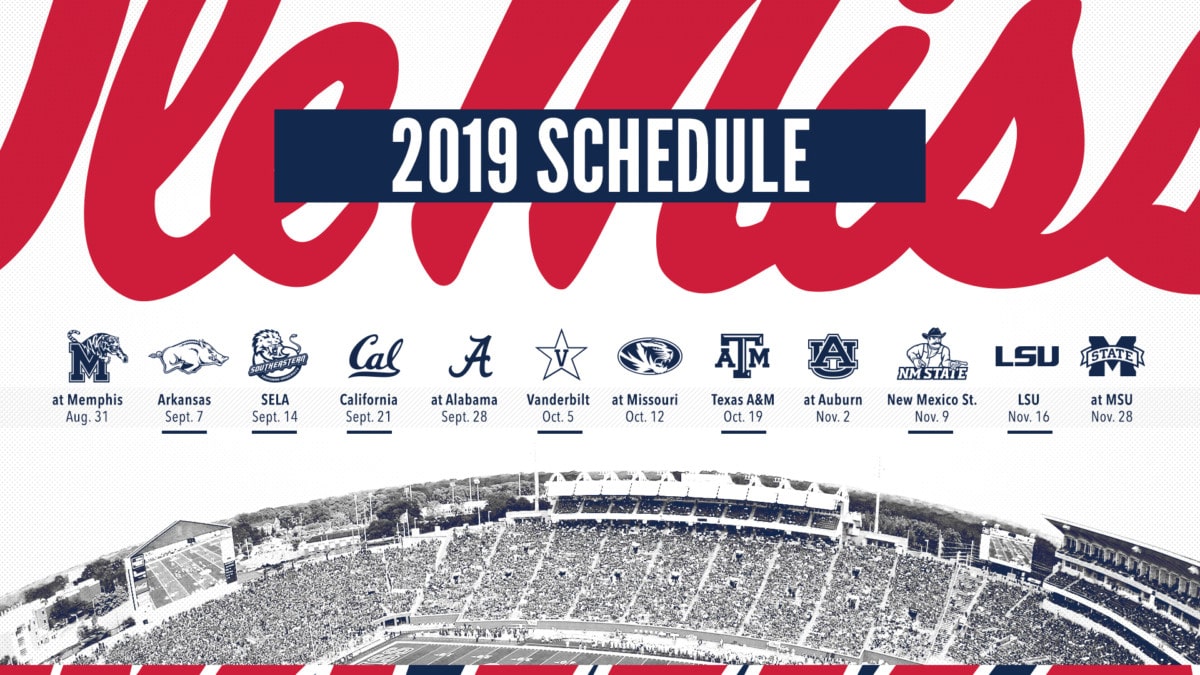 Right out of the gate, Ole Miss will be faced with a rivalry matchup with Memphis at the Liberty Bowl. 
With no break in-between, they open SEC play in week two against Arkansas. This will be a welcomed change for the Rebels, as this will be the first time since 2014 that they won't open conference play against Alabama. 
Ole Miss will face the Tide in week 5 after a home matchup with Cal. That won't be the only difficult back-to-back stretch for Ole Miss though, as they take on LSU the week before the 2019 Egg Bowl. 
The Rebels' SEC East opponents include Vanderbilt (week 6) and Missouri (week 7).