Hard to believe that week five of the college football season is already upon us. Heading into the weekend, all of Mississippi's squads are facing season-defining opponents. MSU will see a familiar face on the opposing sideline, Ole Miss travels to a hostile environment and USM takes on an SEC challenge.
Florida @ #23 Mississippi State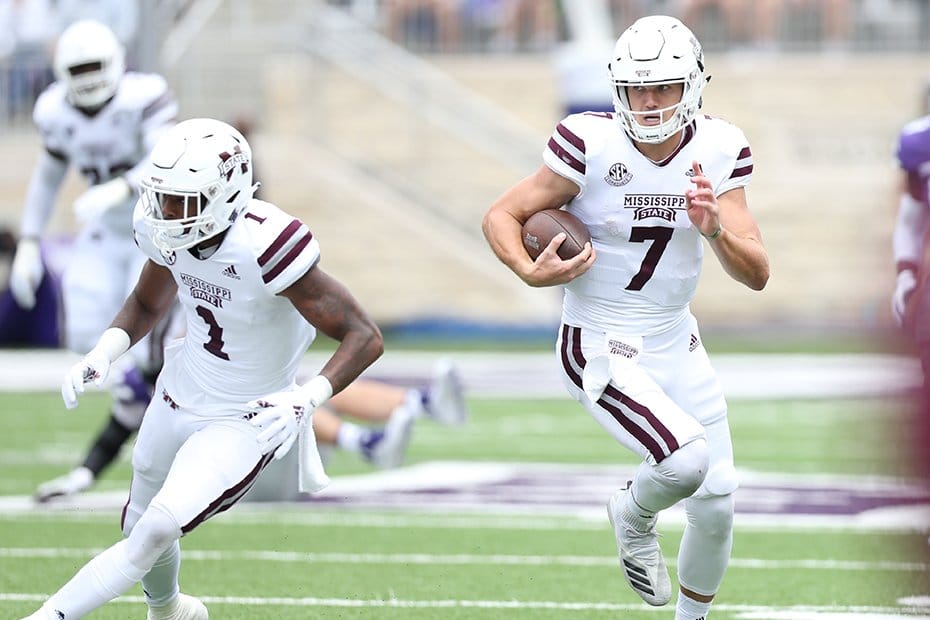 This is the weekend that Mississippi State fans have waited for since Dan Mullen took a jet from Starkville to Gainesville to become the head coach of the Florida Gators. 
Mullen's return has grabbed most of the headlines leading up to the game, but Mississippi State will also be dealing with a new challenge – regrouping after a loss. In their loss to Kentucky, the Bulldog offense was a cause for concern totaling just 201 yards after avenging nearly 590 YPG in the first three weeks. 
Nick Fitzgerald struggled, completing just 50% of his passes and throwing an INT that led to a Kentucky TD. The senior QB is typically able to rely on his legs when the passing game is off, but UK shut that down as well. Fitzgerald and RBs Kylin Hill & Aeris Williams combined for just 54 yards on the ground with the Wildcats loading the box. This week, Fitzgerald will have to hit throws early on to force the Florida defense to respect their ability to move the ball in the air, and that will free up the rushing attack. 
UK's Benny Snell was able to rush for 165 yards and 4 TDs last week, and while Florida's Jordan Scarlett can be a productive back, he doesn't present the same threat that Snell did. Florida's offense hasn't been particularly explosive this season, but they have shown balance. Averaging 189 yards on the ground and 198 in the air, they haven't asked too much of QB Faleipe Franks. If the Bulldogs' defensive unit can shut down the rushing attack and force Franks to beat them, they'll likely find success. 
As for the emotional element in the game, head coach Joe Moorhead is telling his players that they cannot let it affect the game once kickoff rolls around. 
"The game is going to be played on the field between the white lines between 11 Mississippi State players and 11 Florida players," Moorhead said. "That's how it's going to be. I don't think you can discount the emotional part of it, but you have to manage that. People use different things for motivation, and that's not for me to tell them what to use for their individual motivation. I know it's not going to have a bearing or factor in the outcome of the game once the ball gets kicked off."
Despite the level of success he achieved at MSU, Mullen isn't expecting a warm welcome when he comes back to Starkville this weekend. 
"When I think of the fans, former players, and the people of the town of Starkville, I think for the most part they are appreciative of what we were able to accomplish in the nine years we were here," Mullen said. "Now, I don't know that'll be shown on Saturday night."
Kick off from Davis Wade is set for 5:00 pm. 
Ole Miss @ #5 LSU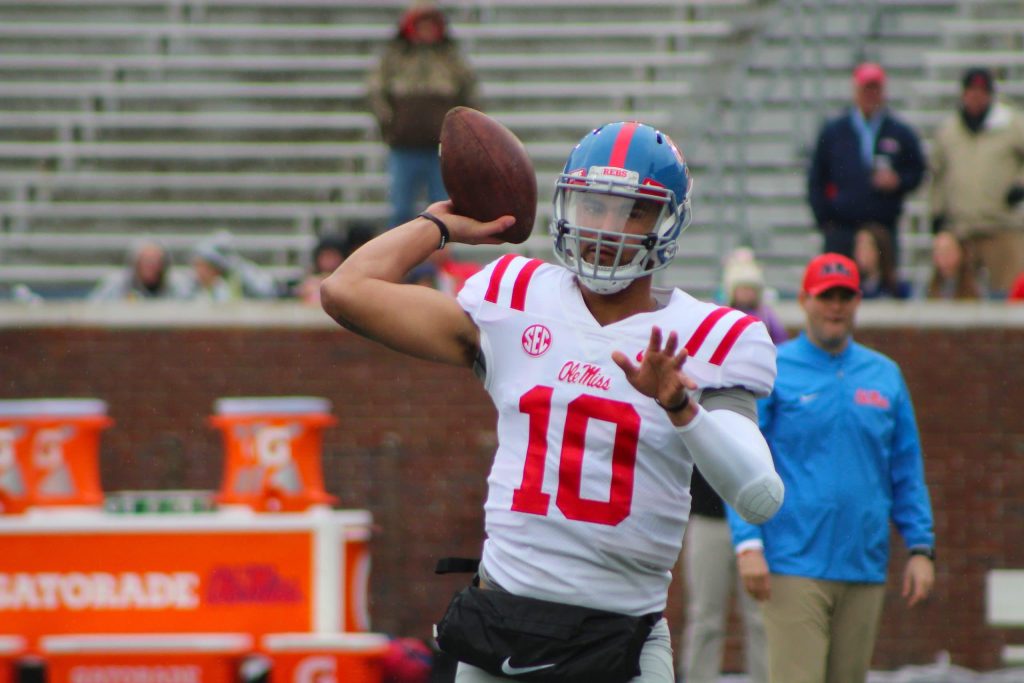 Ole Miss had an up and down performance against Kent State last week, but they'll have to put together four strong quarters to have a chance at an upset against #5 LSU this weekend. 
The Rebels have shown the ability to score a bevy of points against Kent State, Texas Tech, and Southern Illinois, but they stifled in their recent matchup with Alabama. LSU's defense may run a different scheme, but they present a similar challenge, and the Rebel offense will have to find ways to sustain drives and score points. LSU's defense is only allowing 14.8 points per game, and have been one of the stronger units in the country this year. 
Rebel QB Jordan Ta'amu never found a rhythm in the Alabama game, and most throws were heaves downfield to covered receivers. OC Phil Longo cannot abandon the short throws to start the game. If those are successful, then the deep shots will come open. RB Scottie Phillips must also be featured to find balance in the Rebel offense. Head coach Matt Luke knows the importance of balance and rhythm heading into this game. 
"They do a great job and we're going to have to do a really good job of having high-percentage passes and then have enough in the run game where we don't get on our heels. We have to stay in attack mode and be aggressive in the run game," Luke said.
Last week, the Ole Miss defense showed flashes of improvement with seven sacks against a lesser opponent. While the defenses are similar for LSU and Alabama, the LSU offense is not on the same level. QB Joe Burrow is not Tua Tagovailoa, and they rely heavily on their running game led by Nick Brossette. Burrow fits the mold of a game manager, and the Rebels must force him to make plays in the air. Ole Miss has struggled to stop the run so far, and they'll have to step it up this week. 
The atmosphere for night games in Baton Rouge is always electric, and this one will likely be no different with kickoff at 8:00. 
Southern Miss @ #10 Auburn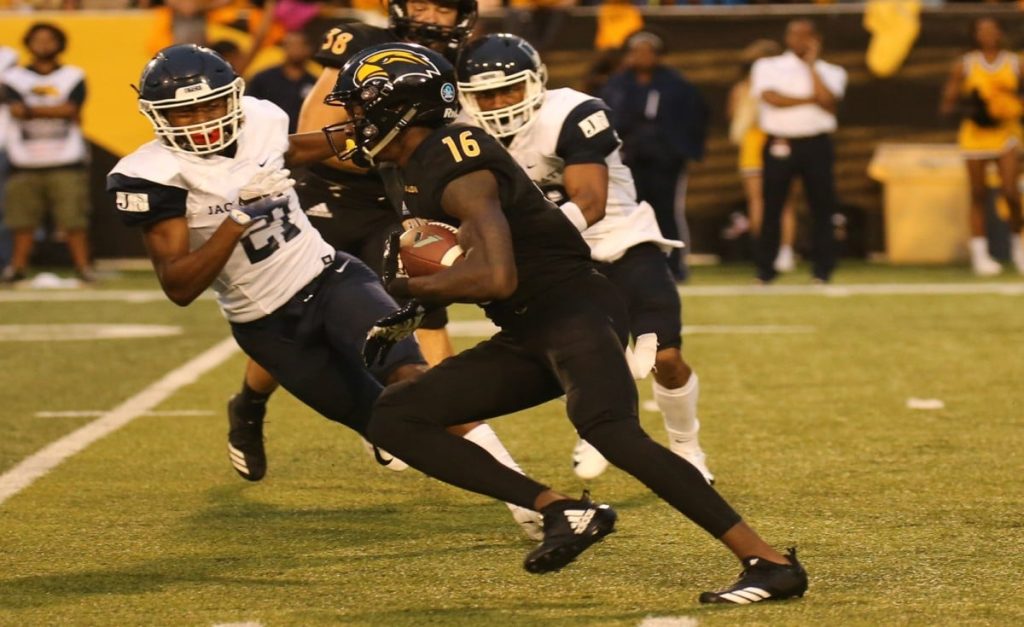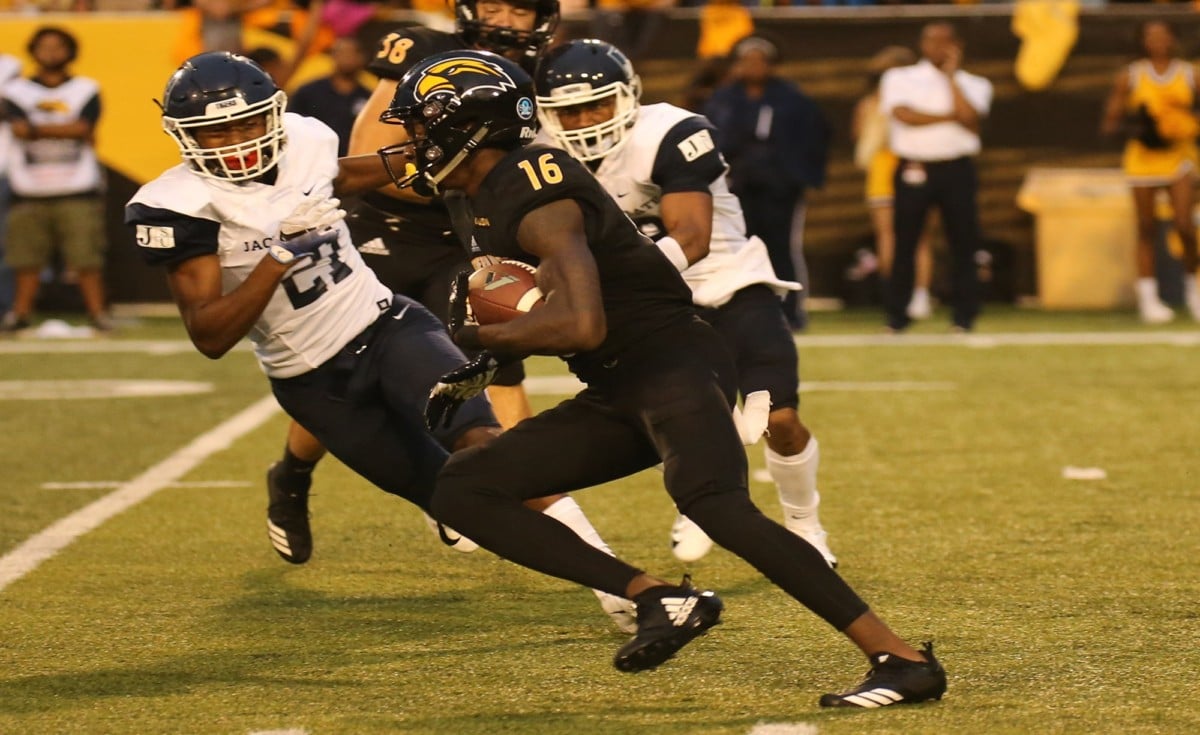 Southern Miss is stepping out of conference play and they'll get a taste of the SEC as they hit the road to take on Auburn. 
QB Jack Abraham threw four TDs in USM's win last weekend against Rice, but he may not be the one taking the snaps on Saturday. Senior QB Kwadra Griggs has been reinstated from his suspension, and after last week's win, head coach Jay Hopson said that Griggs will likely see the field against the Tigers. 
"You will see Kwadra next week. We have been getting him in shape and getting him ready," Hopson said.
As for the matchup, USM will need strong quarterback play from whoever is under center as they'll try to keep pace with the Auburn offense. The Tigers took down Arkansas 34-3 last week, but they only totaled 225 yards on offense. The win did included a special teams TD, a blocked punt, and strong defense. This shows a versatile attack that Hopson knows USM needs to be ready for. 
"They're a football team that's talented, they come at you at many different directions. We know it's a stiff challenge for us defensively as well as offensively. They're an athletic football team on defense that gives you a lot of looks. We know we're playing a good football team and we know we have to have a good week of preparation," he said.
Hopson went on to say that the environment wont phase the Golden Eagles. USM will have to embrace their underdog mentality as they are 27 point underdogs. 
Kick off in Auburn is set for 3:00 p.m. 
Stay up to date with all of Mississippi's latest news by signing up for our free newsletter here. 
Copyright 2023 SuperTalk Mississippi Media. All rights reserved.