Mississippi State has unveiled a new uniform which honors MSU alum and World War II hero G.V. "Sonny" Montgomery.
The Bulldogs will wear the "Statesman" uniforms when they take the field for their final home game of the season against Arkansas on November 17th. 
According to MSU, the threads were inspired by the Mississippi Air National Guard C-17 Globemaster III plane named "The Spirit of G.V. 'Sonny' Montgomery."
Montgomery became the third person in the United States to have a military fleet named in his honor, and the C-17 remains in active use by the 172nd Airlift Wing of Jackson.
In their announcement, MSU Athletics explained how the uniforms were created to reflect the fleet. 
"The light onyx base of the Adidas Primeknit A1 uniform ties to the outer metal shell of the C17, while the letters and numbers on the front and back of the jersey resemble the writing used on the plane. The right hip of the pants shares the same "Spirit of Sonny Montgomery" text which adorns the side of the plane, and the hand-painted helmet is inspired by the tail. The back of the helmet contains images of the various medals earned throughout Montgomery's military career."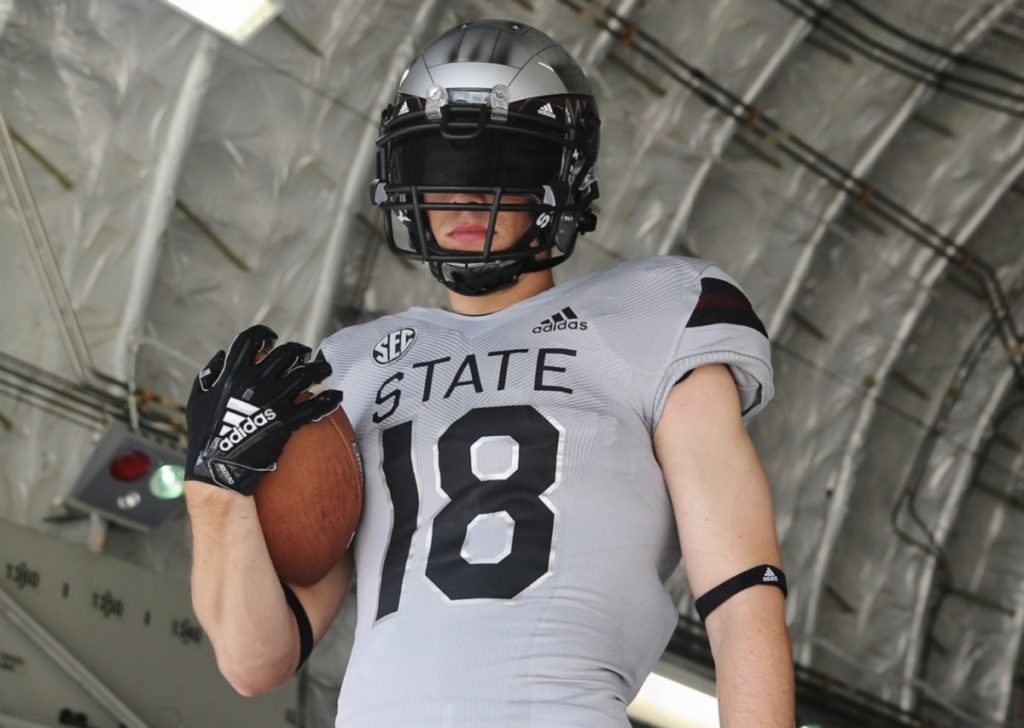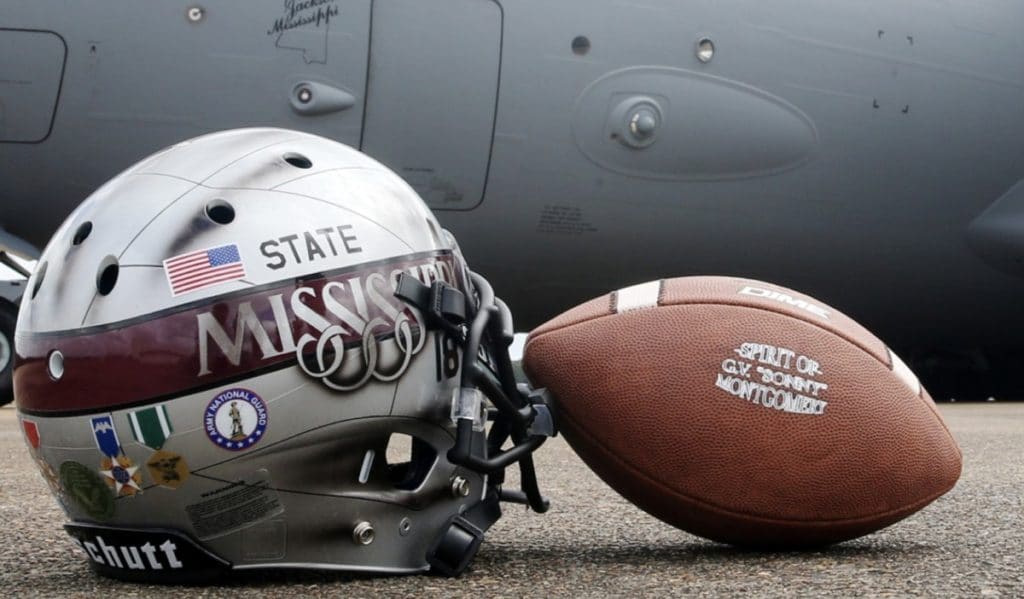 Montgomery graduated from Mississippi State in 1943 before beginning his distinguished military career. While serving in World War II as a second lieutenant, Montgomery was awarded the Bronze Star for Valor, Legion of Merit and Combat Infantry Badge. He would then go on to serve on active duty during the Korean Conflict in the 31st National Guard Infantry Division. 
Montgomery would also serve in the National Guard for 35 years before retiring with the rank of Major General. 
Following his military service, Montgomery made his way into politics and was elected to the Mississippi State Senate in 1956. After a 10 year stint, he would then get elected to serve in the U.S. House of Representatives where he would serve from 1967-1997. 
In a November 2005 ceremony at the White House, President George W. Bush awarded him the Presidential Medal of Freedom, the nation's highest civilian honor.
Stay up to date with all of Mississippi's latest news by signing up for our free newsletter here. 
Copyright 2023 SuperTalk Mississippi Media. All rights reserved.