GREENVILLE- Archaeologist Corin Pursell will announce the surprising findings of a recent excavation at Mound A at Winterville Mounds on Saturday Feb. 25, at 1:00 p.m. 
After heavy rains in the spring of 2016 the work became necessary after a section of the 55-foot -tall earthen mound separated and slid down.
"There was an enormous wooden post – at three to four feet in diameter far larger than what we would expect to find – set deep into what was then the surface level of the mound," Pursell said. "It may have served as the central support for the large structure that probably would have been an important ceremonial space for the people of that area."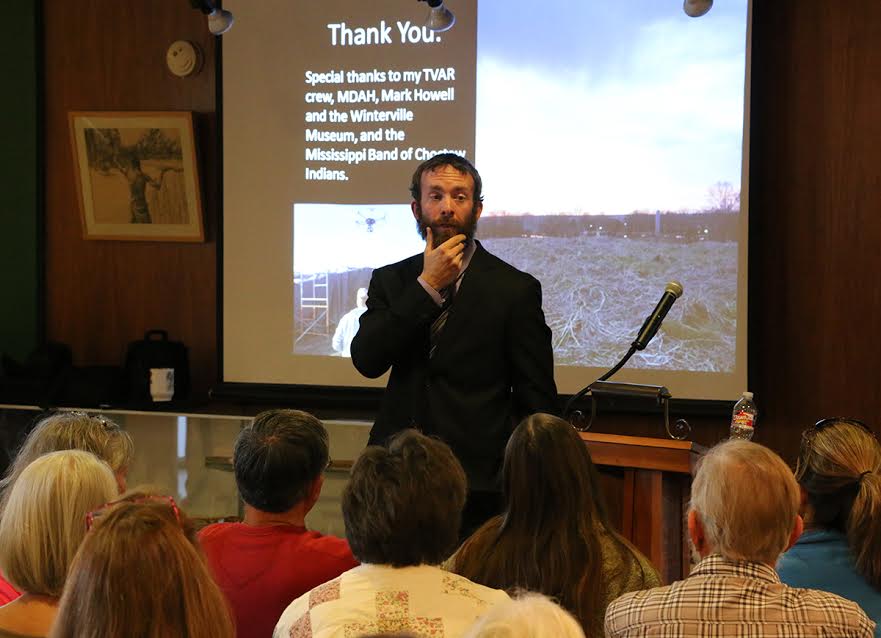 Pursell was the field director for the consulting firm Tennessee Valley Archaeological Research group on the project. He was part of a team of six archaeologists that uncovered indications of at least five other buildings from different habitation layers of the mound. Evidence of large pits dug into the mound by Native Americans and color variations in the clay layered onto the top of the mound to protect the earthwork.
"The slope failure presented us with the opportunity to learn more about the mound and the people who built and developed this site," said Winterville Mounds director Mark Howell. "This work is also an important step to ensure that our reconstruction process will be appropriate and culturally sensitive."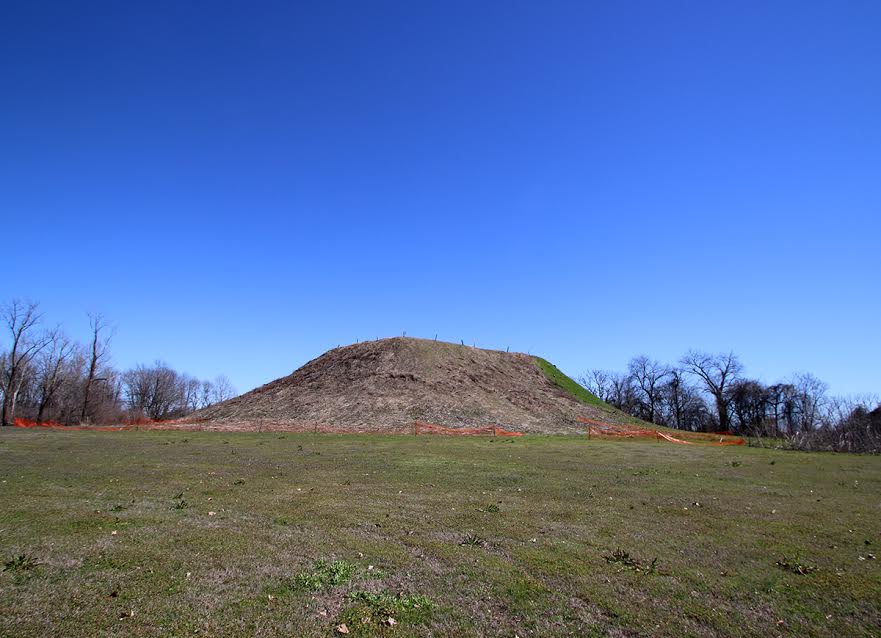 Winterville Mounds, named for a nearby community, is the site of a prehistoric ceremonial center built by native American Civilization that thrived from about A.D. 1000 to 1450. The people responsible for these great earthworks were the ancestors of the Chickasaws, Choctaws, and other American Indian tribes we know today.
The Mississippi Department of Archives and History operates the 42-acre site near Greenville, which features twelve mounds and two large plazas.