A shakedown at the South Mississippi Correctional Institution in Greene County has led to the arrest of two officers caught with contraband.
21-year-old Jadijah Rawls and 64-year-old Diane Phillips were both arrested and booked into the Greene County Jail. The shakedown was part of Operation Zero Tolerance, which is an initiative aimed at reducing the amount of illegal contraband in Mississippi prisons.
During the search, officials found that Rawls had a concealed cell phone and Phillips had $750 in cash and $1,420 in Green Dot numbers, which are a form of prepaid cards. Commissioner Pelicia Hall says that they will not tolerate officers who attempt to break the rules for personal gain.
"We are finding people who are trying to supplement their salaries by doing these types of illegal things," Hall said. "But we have a zero tolerance because of it. The end result is I am continuing to lose staff, and that makes my understaffing problem that much greater."
In addition to the money found on Phillips, $535 also was found hidden in a wall.
The two officers weren't the only ones with contraband, as officials were able to recover a significant amount of items inside the prison. According to a media release from the MDOC, officers seized 50 sharpened items, 27 smartphones, 41 cell phone chargers, four flip phones, six cell phone batteries, three MP3 players, 20 sets of earbuds and Bluetooth devices, 14 packs of marijuana, 55 packages of spice, seven suspected packs of crystal methamphetamine, one suspected pack of cocaine, 11 packs of tobacco, numerous unidentified pills and assorted other items.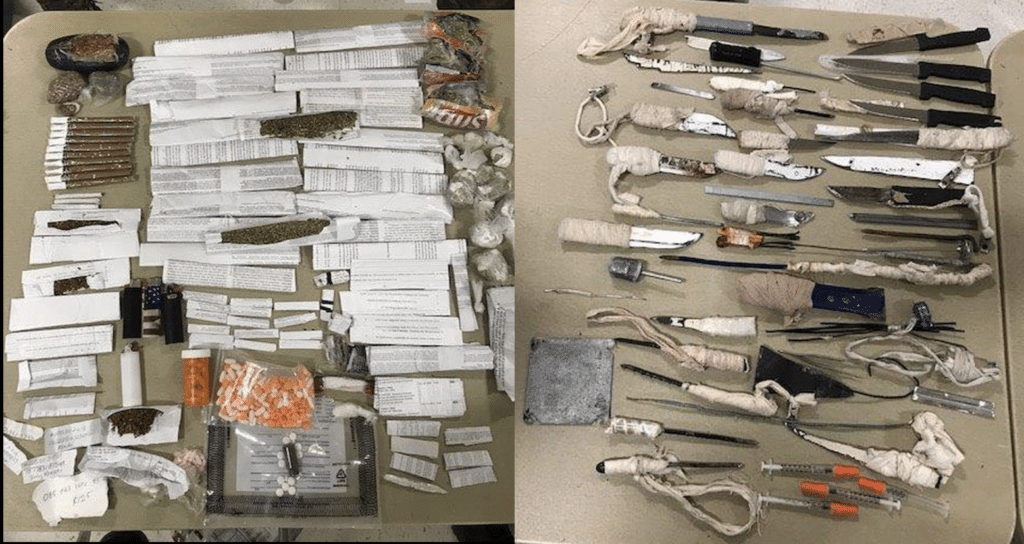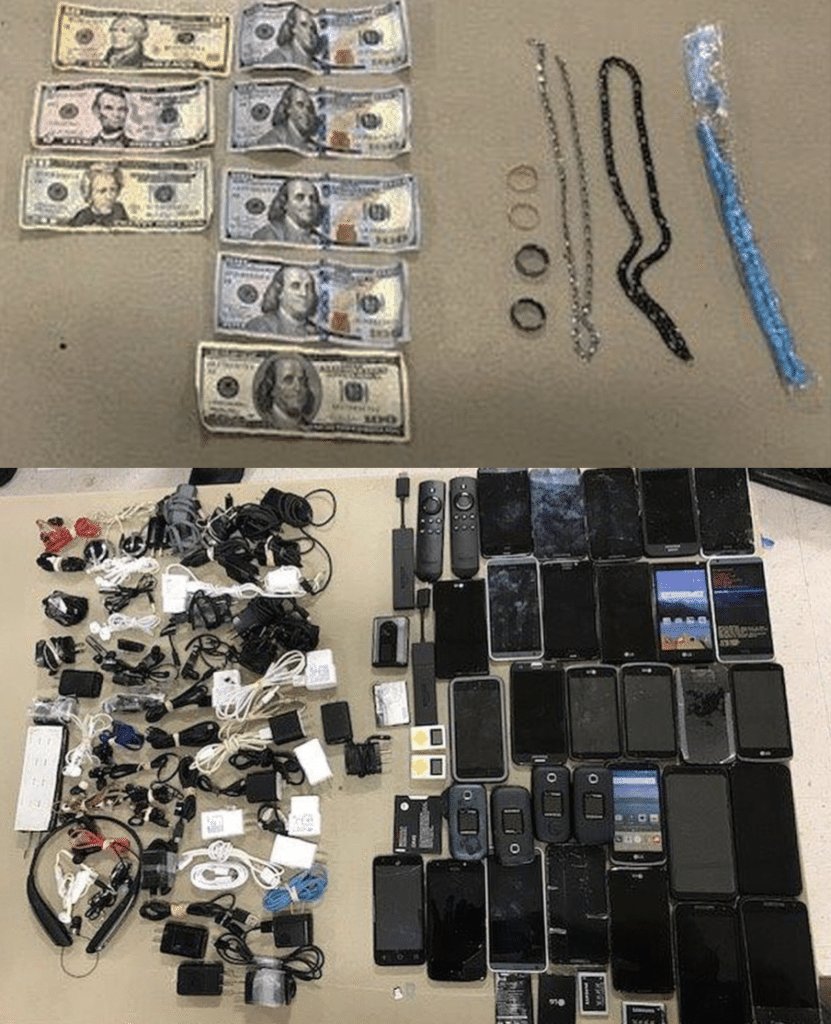 Following the shakedown, this facility will be a part of Operation Zero Tolerance's second phase and will continue to be closely monitored. Hall went on to say that contraband must be flowing in through inmate staff and visitors. While work remains to be done, Hall says the shakedowns show progress.
"One officer reportedly said during the shakedown at SMCI that she now feels safe for the first time in 16 years," Hall said. "That is good to hear because these shakedowns are designed to do just that – to help staff and inmates be secure."
Rawls and Phillips face termination and if convicted, each could serve from three to 15 years in prison, pay a $25,000 fine, or do both.
Rawls was hired back in November as a correctional officer trainee and Phillips had worked as a correctional officer since 2014.