We've reached week three of the college football season.
For Ole Miss, they're preparing for their annual matchup with Alabama as they look to fix their defensive woes in a hurry. Mississippi State returns home for a favorable matchup with Louisiana. Southern Miss will have the week off as their game at App State was canceled due to Hurricane Florence.
#1 Alabama @ Ole Miss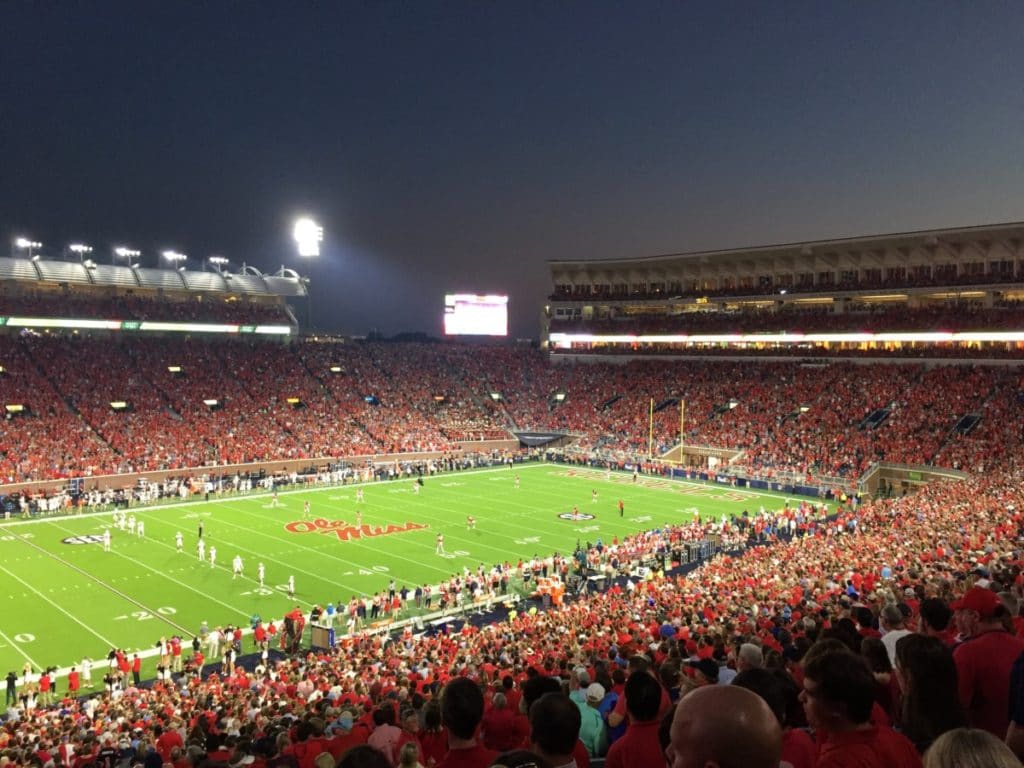 After a poor defensive showing against Southern Illinois last week, the Rebels now face their most daunting opponent of the 2018 season to open SEC play as the #1 Alabama Crimson Tide come to town. 
The Rebels gave up 629 yards of total offense to the Salukis just a week ago, and the Alabama offense has shown its explosive capabilities in the first two weeks of the season. The Crimson Tide have scored over 50 points in each of their first two games, and with QB Tua Tagovailoa at the helm, they don't appear to be slowing down anytime soon. Rebel head coach Matt Luke knows that the sophomore QB is a danger in the air and on the ground. 
"The ability for a young quarterback and the decision making, they ask him to do some RPO stuff where he has to make some decisions. He's got a really quick release. He has very good receivers to throw it to. Then his ability to extend plays. You watch their first touchdown against Louisville, he extended the play and made a play with his feet," Luke said. "He keeps drives going on third down by scrambling out of the pocket. His ability to extend plays, and obviously his decision making, has been good."
Jalen Hurts may also appear for a few drives in this one as he has in the first two weeks of the season. 
Both Najee and Damien Harris will likely split carries in the backfield and prove to be a tough duo for the Rebels to slow down. In the first two weeks of the season, the Ole Miss defense has shown little improvement from 2017, and they currently rank 124rd in the nation in total defense.
In weeks one and two, the unit has been able to show resolve in the second half to get timely stops. With that said, against Alabama, they may not have the luxury of starting slow. In addition to the technical challenges of keeping up with the Tide, DC Wesley McGriff says that energy from the opening kick will equally as important. 
"We have to get them playing fast and with energy," McGriff said. "That is our job as a staff and we didn't get that done."
If McGriff's defense gets LB Kevontae' Ruggs' and DB Jacquez Jones back from injury, it could be the boost they're looking for. 
On offense, the Rebels are the polar opposite of their defensive counterparts. Ranked 8th in the nation, the Ole Miss offense has yet be proved mortal so far this season, but once again, this Alabama defense presents a new challenge. Jordan Ta'amu is 5th in the country with 784 passing yards, and RB Scottie Phillips is 5th in rushing with 311 yards. This is the type of balanced approach the Rebels must find if they hope to hang around in this matchup. 
Demarkus Lodge remains a question mark as he deals with a concussion, but in his absence, Braylon Sanders' speed has proven to be an asset for Ta'amu and the offense. A.J. Brown and D.K. Metcalf will demand attention from the Alabama DBs, which opens up new opportunities for other receivers and the running game. 
Kick off at Vaught-Hemingway is set for 6:00 p.m.
Louisiana vs. #16 Mississippi State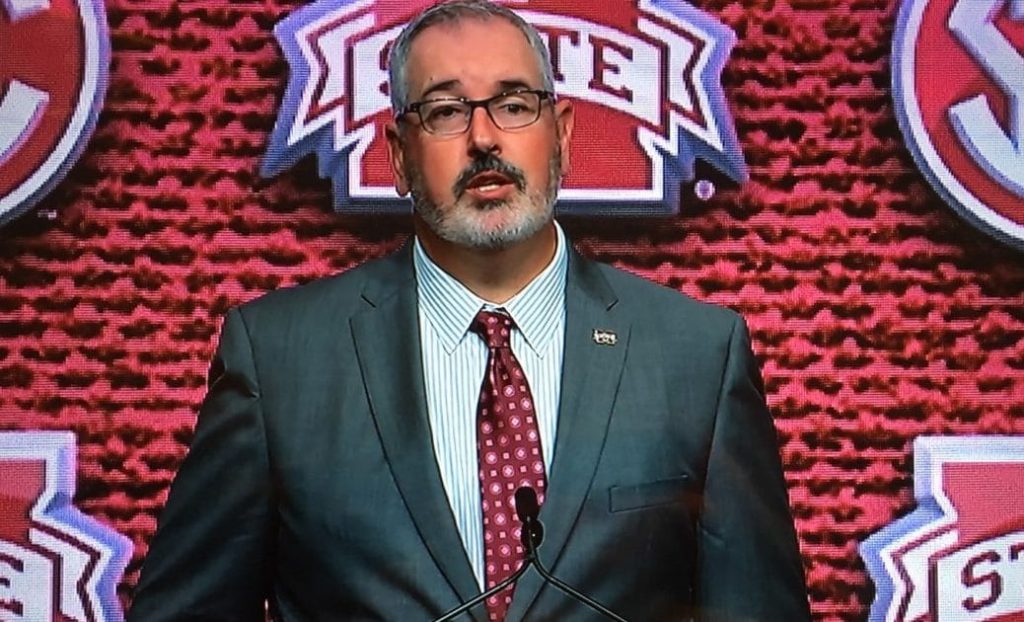 After a convincing 31-10 win over Kansas State on the road in week two, #16 Mississippi State returns home for what should be a tune-up game with Louisiana before the Bulldogs open SEC play next week. 
Last week, the Bulldogs were led by RB Kylin Hill, who totaled more yards than the entire Wildcat offense. With over 215 yards and two TDs on the ground, Hill more than made up for some deficiency in the MSU passing game. QB Nick Fitzgerald will make his second start of the season, and while he struggled in the air a week ago, don't expect that to carry over into this matchup.
Fitzgerald leaned on his running ability as he ran for nearly 160 yards, so look for the Ragin' Cajuns to force him to make throws by loading the box against the run. Coming off of his injury and suspension, head coach Joe Moorhead expects Fitzgerald to settle in. 
"Obviously, with an injury of that magnitude, there would be some natural trepidations," Moorhead said. "Once he had the first few runs and first hit, then he really got more comfortable as the game progressed. You saw him quiet his feet down in the pocket where he wasn't as antsy to get out of there. I don't think there's a lack of comfort, but it's a continued familiarity with the offense, the things we ask him to do and the game repetitions that will help him get more comfortable."
Defensively, Mississippi State, led by their front seven, has proven to be one of the toughest units in the country. With DL Jeffrey Simmons and DE Montez Sweat anchoring the line, it will tough for Louisiana to get things going on the ground or give their QB time in the pocket.
Louisiana (previously Louisiana-Lafayette) is 1-0 on the year after taking down Grambling 49-17 in week one. After a bye week, Moorhead and his staff have just one game of film to look at from new head coach Billy Napier with his new team. From that one game, Moorhead was impressed. 
They won their Week 1 game against Grambling, 49-17, and are coming off a bye week. They have certainly had time to prepare. I'm expecting a great game from them. Offensively, they're another spread team and major in 11-personnel. They do a great job stretching the field horizontally, creating match-up problems and using space to their advantage," he said.
The Bulldogs and the Ragin' Cajuns will kick things off at 6:00 p.m. 
Stay up to date with all of Mississippi's latest news by signing up for our free newsletter here. 
Copyright 2023 SuperTalk Mississippi Media. All rights reserved.