After a federal court ruled that a Mississippi Senate district didn't give African-Americans an "equal opportunity" to have their voice heard at the polls, the district will be redrawn. 
Outside of Madison County, Senate District 22 encompasses much of the Mississippi Delta, including Bolivar, Humphreys, Sharkey, Washington, & Yazoo Counties, and Judge Carlton Reeves ordered that the district be redrawn by legislators. 
Reeves made the ruling after three African-American voters from the district sued the state on the basis that the district, which was last redrawn in 2012, violated the 'Voting Rights Act'.
After the state unsuccessfully attempted to appeal the ruling, Rob McDuff, an attorney for one of the plaintiffs in the lawsuit, told the Associated Press' Emily Wagster Pettus that the inclusion of the "wealthy" portions of Madison dilutes the vote of the district's African-American population. 
"The Court of Appeals quite properly confirmed Judge Reeves' ruling that lines of District 22 should be changed for this year's election. That configuration added wealthy majority-white suburbs in Madison County to an otherwise largely African-American rural district in the Delta to dilute African-American voting strength in violation of the Voting Rights Act," McDuff said. 
Both the House and Senate have now voted to adopt a joint resolution which would reposition portions of Senate Districts 22 and 13 to increase the 'black voting age population' of District 22 from around 51% to 58%. 
The Senate voted unanimously to pass the resolution, and it passed the House with a 78-36 final vote.
Below, you'll find the changes made to each district with the passage of the legislation.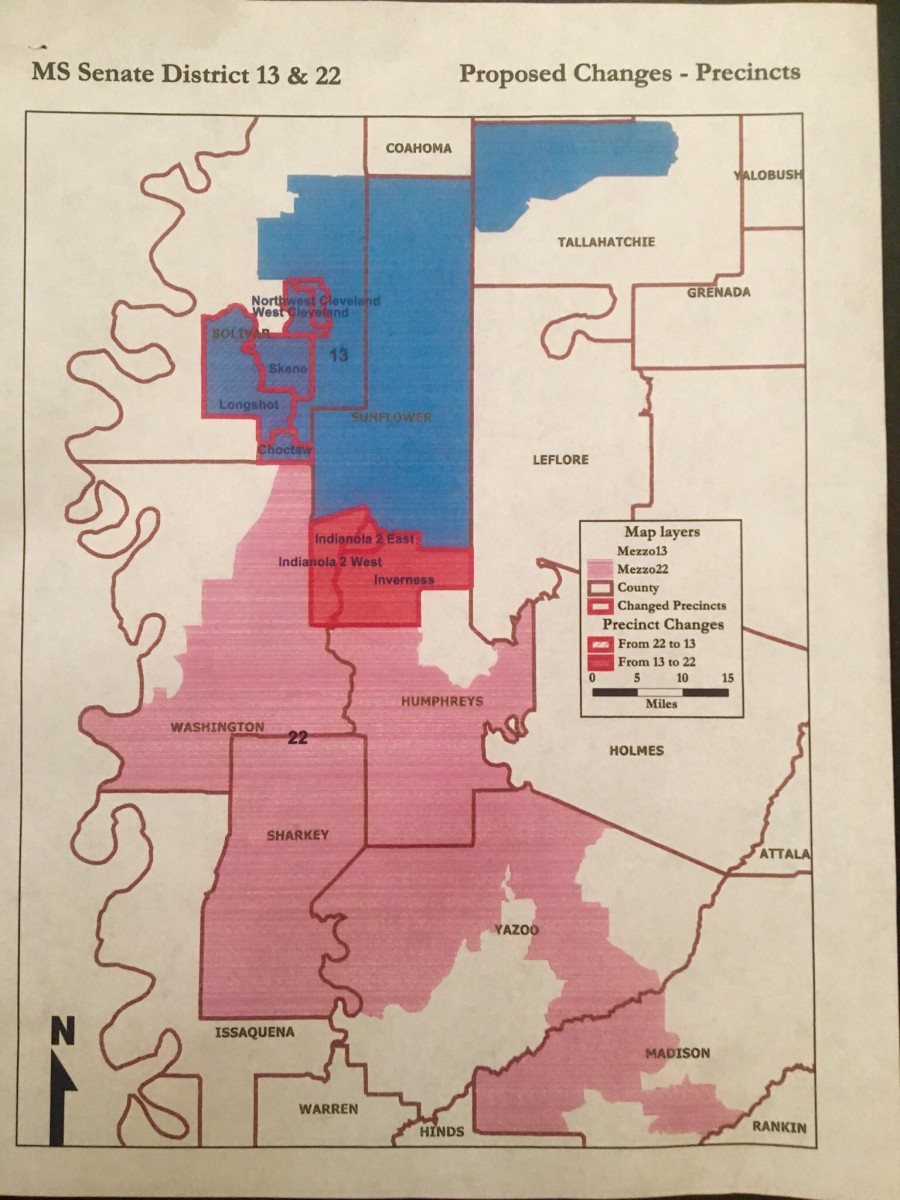 Buck Clarke (R) has represented District 22 since 2004, and Willie Simmons (D) has represented District 13 since 1993.
Neither is running for re-election in November as both are seeking new positions. Clarke is running for Treasurer and Simmons is running for Central District Transportation Commissioner. 
The redrawn version of the districts would be in place for the upcoming elections in November.
Stay up to date with all of Mississippi's latest news by signing up for our free newsletter here. 
Copyright 2023 SuperTalk Mississippi Media. All rights reserved.