A ruling that led the redrawing of Senate District 22 is being appealed by the state. 
During the final days of the 2019 legislative session, lawmakers agreed to redraw Senate District 22 as a result of a lawsuit claiming that the district failed to give African-Americans an "equal opportunity" to have their voice heard at the polls. 
The Secretary of State's Office has confirmed that the state is challenging the ruling handed down by U.S. District Judge Carlton Reeves in February, ordering lawmakers to redraw the district in an effort to increase African-American voter representation.
Reeves made the ruling after three African-American voters from the district sued the state on the basis that the district, which was last redrawn in 2012, violated the 'Voting Rights Act'.
An attorney for one of the plaintiffs stated that the addition of "wealthy majority-white suburbs in Madison" to a district that encompasses much of the Mississippi Delta "dilutes the vote of the district's African-American population."
The resolution adopted by lawmakers would reposition portions of Senate Districts 22 and 13 to increase the 'black voting age population' of District 22 from around 51% to 58%.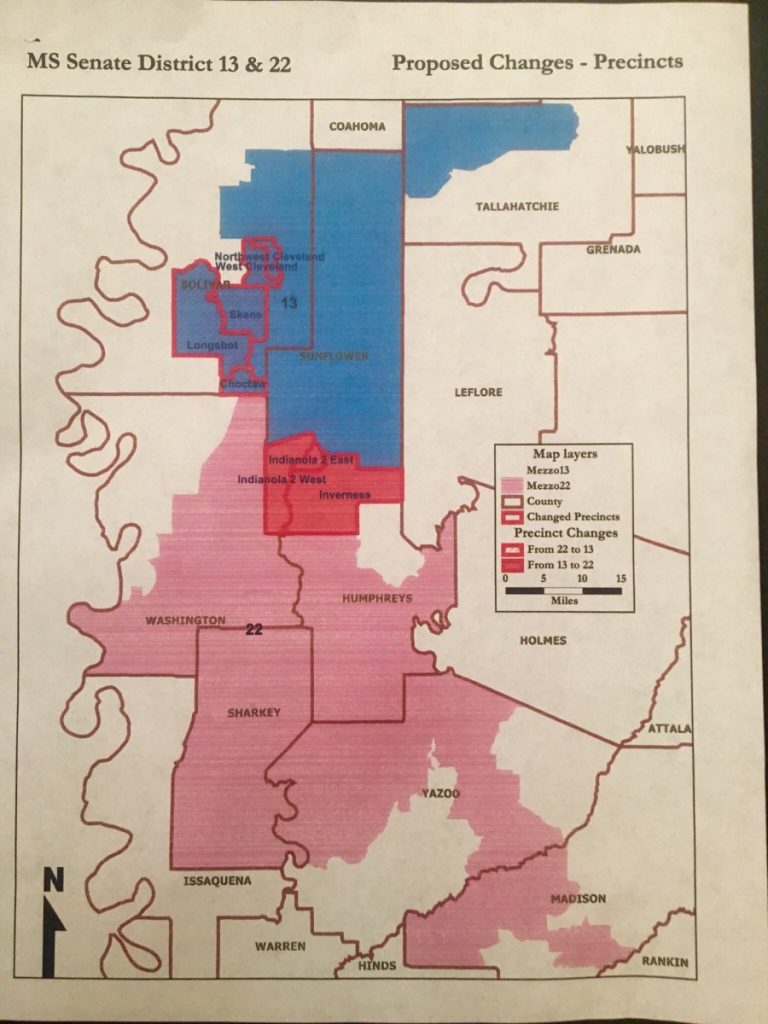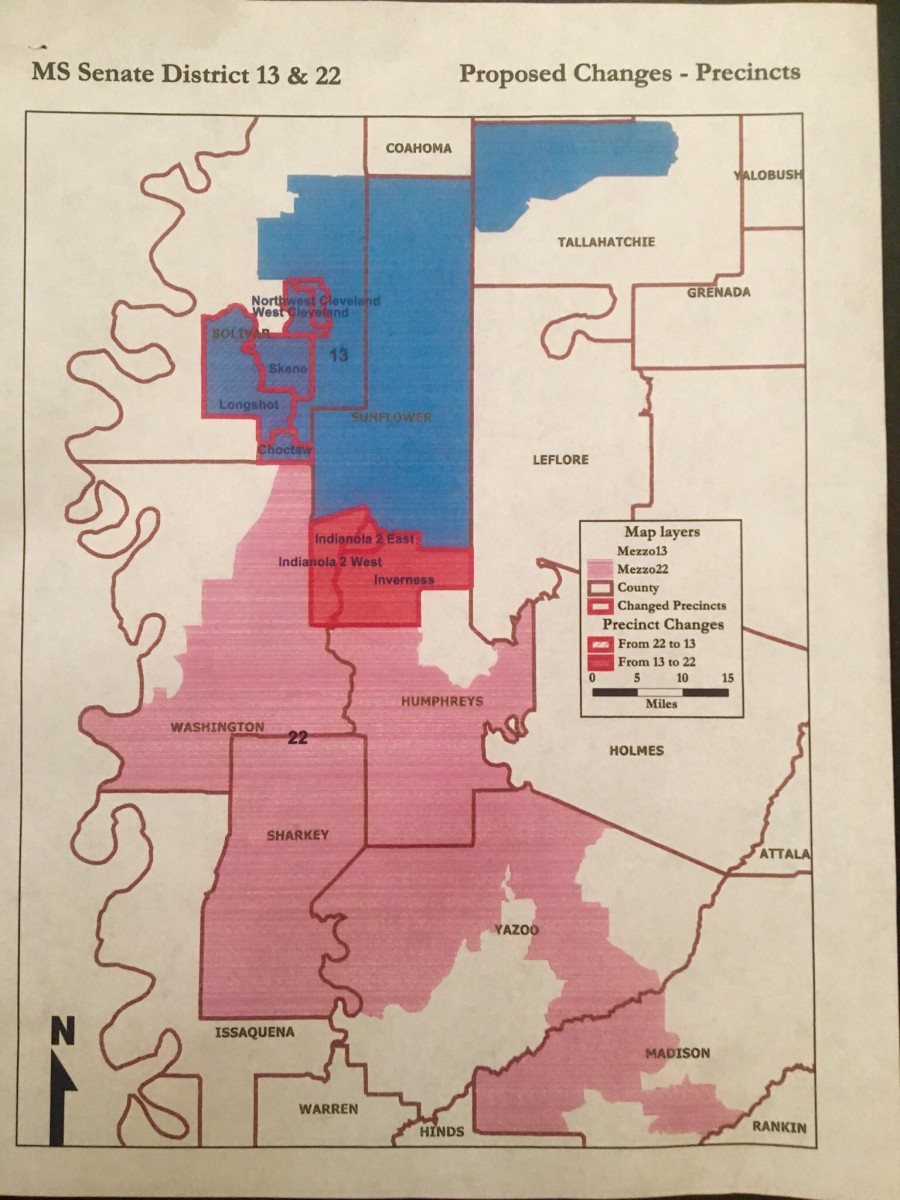 The state originally filed for a "stay", but their request was denied by a 2-1 decision from the 5th Circuit Court of Appeals.
The new appeal, based on the merit of the case, will be heard by the full 5th Circuit. As the window for absentee voting approaches ahead of August's primary elections, the state has requested an expedited hearing. 
Senate District 22 includes Bolivar, Humphreys, Madison, Sharkey, Washington & Yazoo Counties and District 13 includes Bolivar, Sunflower, & Tallahatchie. 
Buck Clarke (R) has represented District 22 since 2004, and Willie Simmons (D) has represented District 13 since 1993.
Neither is running for re-election in November as both are seeking new positions. Clarke is running for Treasurer and Simmons is running for Central District Transportation Commissioner. 
If the appeal is denied, the redrawn districts will be in place ahead of the 2019 elections. 
Language was included in the resolution that would return the district to its original configuration if the state wins its appeal.
BE IT FURTHER RESOLVED, That this resolution shall take effect and be in force from and after its passage; however, in the event that the appellants prevail in the appeal of the case of Joseph Thomas, et al. v. Phil Bryant, et al., No. 19-60133 (5th Cir. Mar. 15, 2019), this resolution shall be repealed and the districts as originally configured in Chapter 2234, Laws of 2012, shall take effect." – SJR 202 
Stay up to date with all of Mississippi's latest news by signing up for our free newsletter here. 
Copyright 2023 SuperTalk Mississippi Media. All rights reserved.