On Wednesday members of the Governor's Task Force to combat the Opioid and Heroin epidemic across Mississippi met in Jackson to discuss the Strategic Plan including recommendations for physicians and law enforcement. 
There are three phases of the plan that officials from all across the board presented to the Governor. The first section makes recommendations to address the Healthcare community, the second focuses on improving law enforcement and prosecutorial functions, and the third phase emphasizes enhanced education, prevention and treatment.
John Dowdy said the goal was to take a comprehensive but aggressive approach to curtail the prescribing habits on acute symptoms as opposed to chronic illnesses. The consensus of members of the meeting was that opioids are being prescribed in a far too high volume.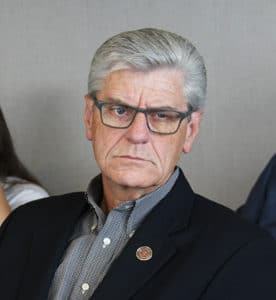 Dowdy said that one of the most major problems they are seeing is an increase in fentanyl and black market heroin in Mississippi. Several statutes within the plan would allow law enforcement to go after drug distributors more aggressively.
"I believe this packet we are presenting to you, sir [Gov. Bryant], will set Mississippi apart in leading the nation in fighting opioid abuse," said Dowdy.
Dr. Randy Easterling, with the Mississippi State Board of Medical Licensure said what they are beginning to see is that chronic pain and acute injuries are two very different "beasts" and should be treated very differently. He recommends that anyone being treated for acute pain should not be prescribed an opioid for longer than three days, seven at the most.
According to research for those who are prescribed a three day prescription, the chance they are taking it a year later is three percent, at seven days it's ten percent. A 30 day supply makes it 30 percent more likely they are still using a year later.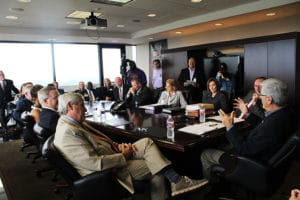 "The number of pills you write and the use of the PNP is invaluable so we are going to recommend to you [Gov. Bryant] that that be a requirement for all schedule two's," said Dr. Easterling.
Dr. Carroll McLeod, Jackson Anesthesia Pain Center, said 30 percent of overdose deaths in the last few years were caused by methadone, yet it was only 10 percent of what was prescribed.
He said in the early 2000's physicians decided this was the decade of pain and that everyone had a right to have pain treated. However, he said the pendulum swung too far and they were giving out narcotics left and right.
"To me it's like driving a car, you don't realize you're driving too reckless until you have a wreck, "said Dr. Mcleod.
This epidemic is affecting people from all walks of life, races, genders, and socio-economic status.
The meeting is the first of many as the Task Force moves forward.
To watch the meeting, click below: